Medically reviewed by Shahzadi Devje, Registered Dietitian (RD) & Certified Diabetes Educator (CDE)
Discussing ideas and tips for tackling the climate crisis for a greener planet on Earth Day, 2020.
I know everyone is talking about the new coronavirus outbreak – I'm just as guilty! From print to electronic media, social media memes to people screaming at spring breakers in Florida to self-isolate, countries around the world under lockdown to Shaista Chachi forwarding fake news on WhatsApp every few seconds – it's all we talk about. 
Granted, it is a terrible time. COVID-19 has had a devastating effect, and everyone across the globe is suffering. However, amidst the gloom and doom, have you noticed how our planet has slowly started to come back to life? Yes, it's true! Nature is flourishing. 
I was astounded to read that the Ozone Layer has started to heal. Can you believe it?! Years of irreversible climate crisis is gradually on the mend because people across the planet are homebound. This truly is an incredible example of orchestrated global action.
Similarly, Twitter is flooded with residents from various countries sharing pictures of how planet Earth is benefitting from human life in lockdown. Places such as Italy – hit the hardest after China – are amazed by Venice's crystal-clear waters. Not only that; dolphins, swans increased wildlife and other sea life have returned to enjoy themselves after being in quarantine for years (oh, the irony!), away from the constant hoard of tourists. 
I'm not sure if you've come across this video of a curious deer in an Italian cathedral. Look how it looks around in confusion! Monkeys were also seen roaming the streets of Thailand in search of food, due to the severe lack of tourists in the country. 
It's funny how a calamity, a health crisis, a global pandemic has collectively forced people to think about the error of their ways. Our planet has been crying for help for decades. Whether it's the bushfires in Australia, the Amazon Rainforest on fire in Brazil, or Antarctica facing its highest recorded temperature ever, as little as two months ago. 
If our own house is burning, we'd panic and call the fire department right away. Why then, do we continue to treat the Earth so callously? Do we not have just one planet to live on? If all of us did our part in taking the climate crisis seriously, imagine how impactful it'll be!
Despite being linked to the outside world through the tips of our fingers, humans are more environmentally disconnected than ever. We do tend to disregard serious issues until they affect us directly. This is the attitude we need to try and modify. And in order to do so, the link between our personal choices and how they impact our planet needs to be more powerful.
If our own house is burning, we'd panic and call the fire department right away. Why then, do we continue to treat the Earth so callously? #EarthDay2020 #ClimateChange #Dietitian
Click To Tweet
Climate Crisis: Supporting sustainability on a broader scale
I understand that change does not take place overnight. It is a gradual process. Government policies all over the world need to support sustainability on a broader scale. This includes getting tougher on high emission vehicles by potentially raising taxes, banning the use of plastic such as microbeads, cap seals and oxo-degradable, and transforming the way we manage waste. 
Our agricultural laws also need to change vastly. Farming plays an incredible role in making our planet more or less green. Did you know that crop diversification is an excellent way to tackle the climate crisis? This is because a greater variety of crops makes soil and ecosystems more resilient. Similarly, introducing permanent grassland is another surefire method to be kinder to planet Earth. Maintaining healthy grassland supports carbon sequestration and protects biodiversity (habitats). 
And last but not least, are you aware that some simple diet changes could also protect our planet? By now, many of you must be familiar with my staunch support of the Mediterranean/predominantly plant-based diets. Not only are plant-based meals easy, delicious and relatively restriction-free; they can easily be adopted by cultures worldwide! Aside from the many health benefits – especially for those suffering from chronic illnesses – there are plenty of climate impacts associated with eating more greens. This includes saving the extra energy needed to grow crops outside their usual season, since it takes more land to rear animals than it does to grow crops. For example, according to this study by Nature, the manufacturing of animal products generates the majority of food-related greenhouse gas emissions. This figure is specifically up to 78% of total agricultural emissions! Wow. Those are some shock statistics, right?  
If we are, as a population, to do something to slow the effects of the climate crisis, we need to start to consider our consumption of food items much more carefully. So, what can we do at a personal level? How do we eat healthier and greener, you may ask? Here are some suggestions:
Eat more plants: by increasing our fruit and vegetable consumption, along with legumes (lentils, beans, chickpeas), nuts and seeds, we may collectively reduce the climate impacts that animal farming has. This includes a reduction in water consumed by livestock, and emissions from animals.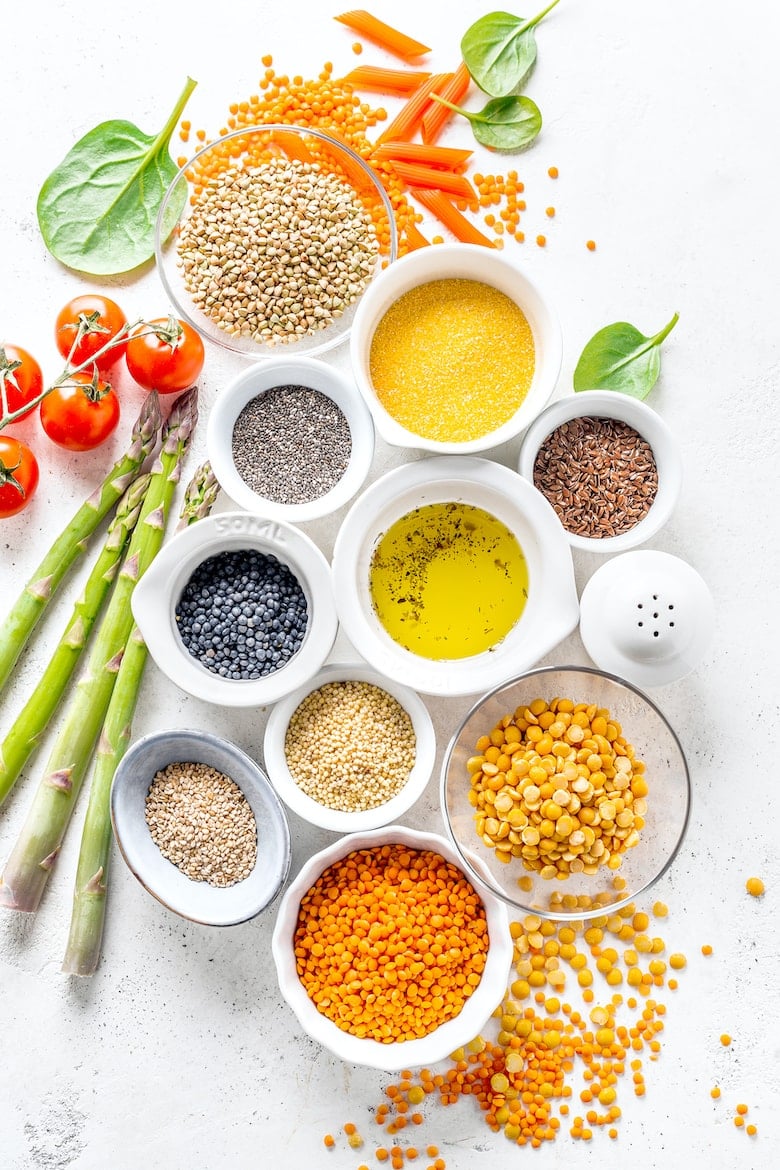 Meal plan: planning what to eat in advance can minimize the amount of food we waste. This means we can potentially save landfills from masses of toxic waste. 
Focus on packaging: it is vital to shift our focus on packaging, which is eco-friendly, sustainable or recyclable. Whether that includes frequently used items such as plastic-free bags for food shopping, or reusable water bottles and coffee mugs. 
Even multiple verses from the Quran vehemently reiterate the importance of being eco-friendly. As a practicing Muslim, it is my ultimate green-guide. For example, take this Ayah: 
"And do not desire corruption in the land. Indeed, God does not like corruptors." (28:77)
There are numerous forms of corruption. Every country faces some degree of crime, fraud, illegality and embezzlement. It is a human travesty. Now, add littering, deforestation, toxic waste and pesticides to the list. Yes, we can't equate them to something as horrendous as taking someone's life. However, in the long run, climate change impacts human life directly, and is also a threat. For example, breathing polluted air through high emission vehicles directly affects our lungs. This is what the Quran is alarming us about.
Another powerful Ayah that I really look up to: 
"Verily, Allah will not change the condition of a people as long as they do not change their state themselves." (13:11) 
The literal translation for this Ayah is that God does help those who help themselves. Why should we continue to make situations difficult for ourselves, when Allah has blessed us with free will to think otherwise?
Our planet and its civilization are in crisis. The new coronavirus may be Mother Nature's brutal way of asking us to slow down, since we ignored her previous cries for help. Now is the time to ponder over our actions, and take small steps towards helping our planet. There are almost 8 billion of us. Surely, if we all make an active effort, we can bring this catastrophe under control?
**This story was updated on April 21st, at 17:05 EST in light of the debunked fake story of swans and dolphins returning to Venice. We have now added other examples of wildlife thriving during the pandemic.
How has lockdown affected you and your family? What steps have you and your community taken to fight the climate crisis? Share in the comments below!
Desi~liciously Yours,
Shahzadi
If you enjoyed this blog post, would love to hear from you! Leave a comment, or share a photo and hashtag #desiliciousrd on Instagram, Facebook and Twitter! 
Hungry for more?
Subscribe to my newsletter for free recipes, nutrition and wellness tips and all the latest updates.
8