Medically reviewed by Shahzadi Devje, Registered Dietitian (RD) & Certified Diabetes Educator (CDE)
Gul papri is a traditional Gujarati sweet delight, offered to new moms to support postpartum recovery and boost milk production. Made with wheat flour, ghee (clarified butter), jaggery (sugar from cane juice) and unique spices. Rich, soft and simply melts in your mouth.
---
What did you eat to help you recover from childbirth? Were you reluctant to try some of the traditional desi remedies? Or did you embrace all that the moms pushed your way?
I have to admit, there was some reluctancy on my part (wanted to lose the extra pounds, not gain more). But, after hearing a myriad of benefits, coupled with my eagerness to recover quickly, I was open to sampling.
My first experience of gul papri was over 13 years ago, when our first bundle of joy, Roohi, was born. I recall fondly, my mother-in-law handed me this gigantic container. I opened the lid, and was consumed by the strong scent of warm earthy spices. The container was full to the brim with slices, resembling mithai - traditional sweets often enjoyed on special occasions and festivals in the South Asian culture. I guess, one could consider this as mithai; it was certainly a very special occasion.
Gul papri, commonly offered as part of the post-partum care in some South Asian cultures, is made with katlu powder; a unique spice mix of around 32 different Ayurvedic herbs and spices. The spices are mixed in optimum quantities to boost intake of vitamins, proteins and other nutrients. Katlu powder, along with the other ingredients are believed to have healing and strengthening properties, and touted as milk-production boosters.  Some even refer to the recipe as katlu. 
Key herbs and spices used to make katlu powder with their purported health benefits include:
Fenugreek seeds - support nursing mothers with breast milk supply. There are anecdotal reports of powdered fenugreek seed 1-2 grams up to three times daily increasing milk production in lactating women. However, clinical studies are limited and conflicting. One preliminary study suggests that women who drink fenugreek tea three times daily during the second week postpartum have increased milk volume compared to the first week postpartum without the tea.
Turmeric - to support internal healing and acts as an anti-inflammatory through the action of curcumin - a powerful antioxidant
Dry ginger powder - provides heat to the body. According to Ayurvedic principals, cold foods are avoided as they are hard to digest, drawing water from the body, which may lead to constipation and gas. Ginger also offers anti-inflammatory effects
Dill seeds powder – to support healthy digestion
Fennel seeds powder - Contains dietary fibre, and is rich in iron and vitamin C; offering anti-inflammatory qualities
In addition to katlu powder, almonds and pistachios; rich sources of energy, protein, fats, and minerals are combined with wheat flour, ghee (to help nourish the body and support bowel movements) and jaggery to create a crumbly doughy mixture. Gond (edible gum taken from the bark of trees) is also added, providing heat to the body and also to support lactation.
Just look how beautiful gond is. It appears like jewels when bought, and swells when fried in ghee.
The mixture is flattened into a baking tray, lined with parchment paper, and finished with a sprinkle of nuts.
There are different types of recipes used in the South Asian culture to support healing and recovery in the postpartum period.
What foods were you given after birth? Share in the comment below.
Desi~liciously Yours,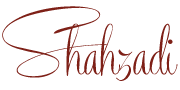 References
Gul Papri
Gul papri is a traditional Gujarati sweet delight, offered to new moms to support postpartum recovery and boost milk production. Made with wheat flour, ghee (clarified butter), jaggery (sugar from cane juice) and unique spices. Rich, soft and it simply melts in your mouth.
Ingredients
230

ml

water

400

g

jaggery

320

g

ghee

¼

cup

gond

500

g

wheat chapati flour

I use multigrain with oats and lentils

1

tbsp

katlu powder

¼

cup

almonds

coarsely ground

¼

cup

pistachios

coarsely ground

5

saffron

strands

1

tsp

green cardamom pods
Instructions
In a saucepan, add the water and jaggery and cook on slow heat, until the jaggery is melted

In a separate pan, on medium heat, add 30 g of ghee. Once melted, add the gond, stirring to coat with ghee and cook until they swell and change colour. Set aside

In a separate pan on medium heat, add the remaining ghee. Once melted, stir in the flour, katlu powder and cook until brown. Stir continuously to prevent the flour mixture from sticking to the pan and burning

Add the cooked gond, most of the nuts (leaving some aside for sprinkling on top) and the jaggery to the flour mixture. Stir continuously on slow/medium heat, ensuring that the mixture does not stick to the pan and burn

Once the mixture dries and thicken, add the saffron and cardamom and stir well

Transfer the mixture into a baking tray, lined with parchment paper and flatten with a pallet knife

Sprinkle with the remaining nuts and slice into diamond-shaped pieces
Nutrition Facts
Gul Papri
Amount Per Serving
Calories 245
Calories from Fat 162
% Daily Value*
Fat 18g28%
Cholesterol 32mg11%
Sodium 0.3mg0%
Potassium 40mg1%
Carbohydrates 21g7%
Protein 1g2%
Vitamin A 650IU13%
Vitamin C 0.2mg0%
Calcium 10mg1%
Iron 0.2mg1%
* Percent Daily Values are based on a 2000 calorie diet.
Please note the nutritional analysis values are estimates and suggestions. This nutrition facts table does not know your life - your body, including your hunger and satiety cues, change daily. It's okay to eat more or less. Say no to food guilt and instead embrace mindful eating.
4