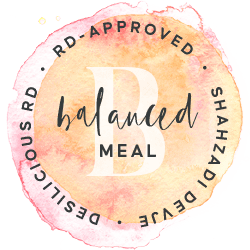 Health Benefit:
Balanced Meal
Looking for a nutritious and balanced meal? Look no further! We all know that eating healthy is important, but sometimes it's hard to find recipes that are both delicious and balanced. That's why I've compiled this selection of recipes to help nourish you. These recipes are easy to follow, and tailored to fit a number of dietary preferences – so there's something for everyone.
Eating nutritiously balanced meals not only helps improve physical health and prevent chronic diseases but also promotes mental well-being. So why not give one of these recipes a try tonight?
From Lentil Burger topped with Brussels Sprouts Slaw to Thai Pineapple Fried Rice and Vegetarian Pasta Bake loaded with veggies, these meals not only taste great but also provide your body with the fuel it needs to thrive.