Medically reviewed by Shahzadi Devje, Registered Dietitian (RD) & Certified Diabetes Educator (CDE)
The novel coronavirus outbreak continues to spread globally. Increased concern has led to greater online searches for its symptoms, prevention and cure. People are wondering what some ways to boost your immune system are? What about specific immunity boosting foods? We discuss tips, foods and habits for a healthier lifestyle.
The Novel Coronavirus Outbreak – COVID-19:
The new coronavirus – COVID-19 – is spreading around the world like wildfire. Starting with the city of Wuhan in China, it is quickly making its way across the globe, with 121,237 cases reported at the time of writing this article. Unfortunately, this also includes Sophie Trudeau, Canadian Prime Minister Justine Trudeau's wife.
Coronaviruses are a family of viruses that cause a large number of illnesses stretching from the common cold to more severe diseases. They are zoonotic - spread between animals and people. Common infections include respiratory symptoms such as fever, cough, shortness of breath and breathing difficulties. In severe cases, the infection may cause pneumonia, severe acute respiratory syndrome, kidney failure and even death.
While there are currently no vaccines, medication or treatment for COVID-19, there are standard precautions to prevent the infection from spreading. These are officially set by the World Health Organisation, health officials and government bodies across the globe. The guidelines include basic hygiene practices such as frequent hand washing, covering mouth and nose while coughing and sneezing, and adequately cooking food such as meat and eggs. It is also advisable to avoid or limit close contact with those suffering from respiratory diseases.
The illness may also be fought through a strong immune system. The human immune system is a network of cells, organs, proteins and antibodies that protects against bacteria, viruses and parasites. The stronger the immunity, the lesser the chance is of falling ill. A healthy immune system also fights illnesses and offers quicker recovery. Therefore, it is incredibly important to enjoy a healthy balanced diet and include these nutrients and food items in your daily diet, alongside the adoption of healthy habits...regardless of a virus or not!
Strengthen your immune system with my Immunity Booster Meal Plan
Delicious dietitian-approved, anti-oxidant packed recipes to help you stay healthy
Nutrient-dense, immune-boosting ingredients
Done-for-you meal plan complete with a grocery list
Meal prep guide to make the most of your time in the kitchen & save money!
How To Boost Your Immune System:
Functional foods are believed to strengthen certain biological aspects to potentially prevent diseases and offer quicker recovery. Functional foods can be great immunity boosters.
I see vitamin C - Are there any fruits that boost immunity?
Citrus fruits:
Vitamin C may be able to protect against and treat respiratory infections by magnifying several antibodies and natural defences. Did you know; vitamin C is also the fourth leading nutrient deficiency in the world? This is because of decreased intake and insubstantial storage in the human body. Let's not forget, increased needs occur in smokers, those fighting infections and diseases associated with inflammation, e.g. diabetes. According to this 2017 paper, the prevention of infection requires dietary vitamin C intakes of 100–200 mg/day to enhance cell and tissue levels. On the other hand, the treatment of established infections requires a substantially higher dose of vitamin C to counterbalance the body's increased demand. Ensuring a sufficient intake (via diet and supplementation), especially in vulnerable groups, such as the elderly, is crucial.
While citrus fruits are amazing, they are not the only source of vitamin C. You may be surprised to hear that these fruits are far more abundant in vitamin C than our trusted go-to friend - the orange! Some of them include:

Vitamin C is said to increase the production of white blood cells - the key to fighting infections. Since the human body doesn't produce or store this nutrient naturally, vitamin C should be part of individual diets through foods for continued health. It shouldn't just be a once-a-week occurrence! Have a look at my healthy Grilled Vegetables recipe – loaded with peppers and colourful vegetables.
What are regarded to be the best veggies for the immune system?
Broccoli:
Broccoli is packed with vitamins A, C, and E, as well as many other antioxidants and fibre. And no, it isn't dull at all! It can be enjoyed as a side dish with so many main meals. Check out my delicious, flavourful recipe for a Ginger Lime Chicken with Broccoli. It is light, lean, luscious and satisfying! Other amazing vegetables that are rich in vitamin C include:
Thyme

Parsley

Kale

Brussel sprouts
Vitamin A is vitamin yay!
Vitamin A is fat-soluble and plays an essential role in maintaining vision, body growth, immune function and reproductive health. It is easy to consume vitamin A rich foods by including them in our daily diet. Some items that are rich in Vitamin A and help to build a strong immune system are:
Salmon:
Salmon is a rich source of vitamin A and is chock full of omega 3 fats. These healthy fats have shown to improve heart health, may help eradicate thyroid disease, are connected to a decreased risk of depression, and build stronger immunity. Looking for a quick yet delicious way to prepare this nutrient-dense goodness? Check out my lip-smacking recipe for a scrumptious Lemon Pepper Salmon.
Sweet potato:
A key benefit of nutritious sweet potato is that it's high in an antioxidant known as beta-carotene. Once consumed, it converts to vitamin A. This may help in fighting diseases and assist in building a stronger immune system. I love munching on sweet potato and often recommend some delicious recipes for everyone. One of them is my take on a beautifully cooked Easy Roasted Brussels Sprouts Recipe with Sweet Potatoes! It is full of flavour and natural sweetness.
Have a foodie link with zinc:
Zinc is essential for good health and a strong immune system. Fun fact: Zinc is required for over 300 enzymes to function in the human body properly! This makes it super significant, especially since items such as oysters contain more zinc per serving than any other food. Some zinc-rich foods that are important for consumption are:
Legumes:
Food items such as chickpeas, lentils and beans offer significant amounts of zinc. This makes them an important source of the nutrient, especially for vegetarians and vegans. You all know how much I enjoy plant-based sources of meat. My website is full of fantastic legume recipes – one of which is this classic Daal Makhni! It's a mouthwatering and aromatic curry made with brown lentils and red kidney beans in a creamy coconut and tomato sauce.
Nuts:
Consuming nuts such as pine nuts, peanuts, cashews and almonds can boost zinc intake, which may help in building a strong immune system. Nuts also contain other healthy nutrients, including healthy fats, fibre, vitamins and minerals. My delicious Mini Homemade Pumpkin Pies offer a creamy pumpkin-cashew filling with a rich nutty-date crust – perfect for a healthy sweet tooth.
Other amazing zinc-rich food sources are:
Beans

Shellfish

Whole grains

Fortified breakfast cereals

Dairy products
Are you wondering what are some ways to boost your immune system? Are there specific immunity boosting foods? Discover tips, foods and habits for a healthier lifestyle. #dietitian #immunity #food
Click To Tweet

Other ways to boost your immune system
Vaccines:
The CDC recommends a number of vaccines that help fight influenza viruses. Flu vaccines result in antibodies evolving two weeks after vaccination. These antibodies protect against infection with the viruses that are used to make the vaccine.
Try and avoid smoking!
Smoking harms the heart, lungs and overall immune system. Some damaging effects of smoking include:
heart disease due to high blood pressure

weakened aorta

respiratory tract infections
Therefore, avoiding smoking is the best plan of action to resist the risk of developing prolonged illnesses.
Be blessed, not stressed:
Everyone suffers from anxiety and stress from time to time. However, it is important not to let over analyzing develop into a chronic condition. This is because heightened stress can have an adverse effect on the human body. Anxiety may release a flood of chemicals and hormones, such as adrenaline. For short-term situations, this is okay. However, for long-term health, repeated stress and anxiety can weaken the immune system. This may leave sufferers more susceptible to viral infections and frequent illnesses.
Sweep the virus with sleep: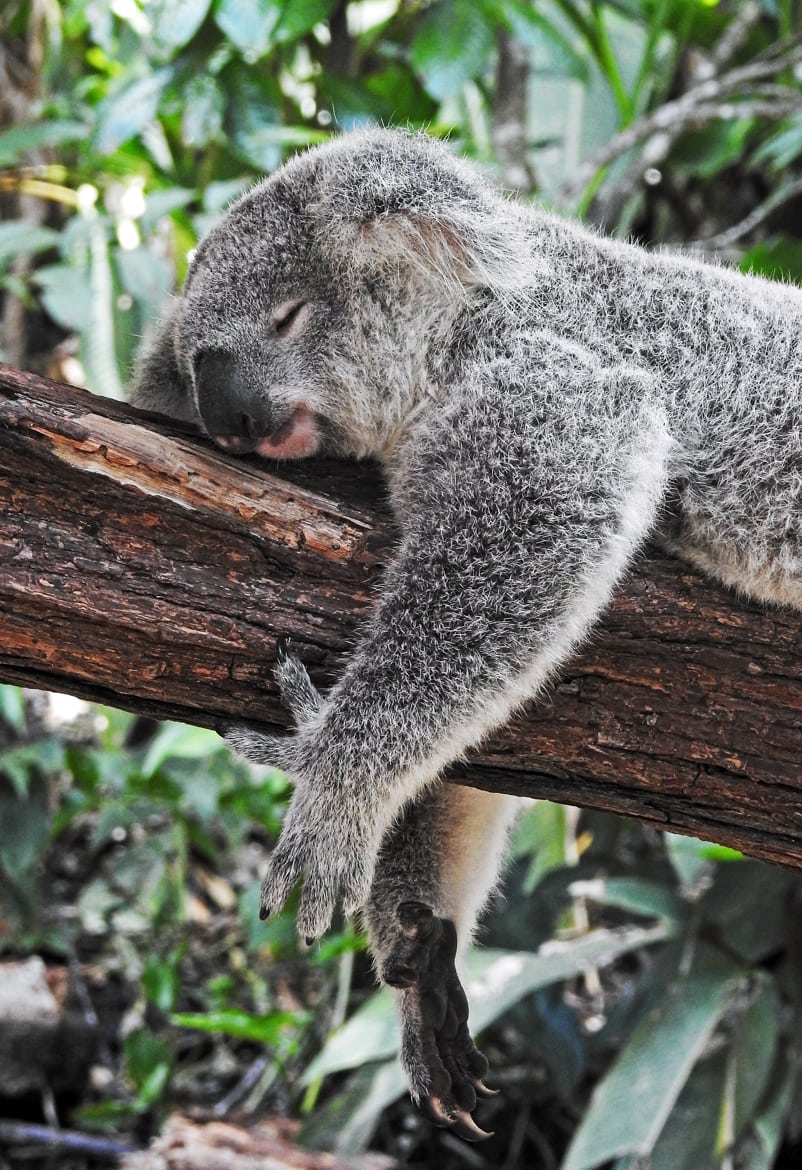 If any of you need a good reason to fit in a quick nap, this might be it! Studies have reported that deep sleep improves immune cells known as T cells. Lack of sleep causes the human body to produce fewer cytokines, which is a type of protein that fights viruses.
To reiterate, there are currently no supplements, potions or specific food items that will guarantee to protect all of us from the novel coronavirus. However, we can increase our fighting chances by eating a balanced diet and practicing healthy lifestyle behaviours. Aside from staying healthy, it is imperative to adhere to rules set out by the World Health Organisation and Health Canada - to prevent further spreading of the coronavirus. And of course, don't forget to wash your hands - often!
I'd love to hear from you! What are you doing to help boost your immune system? Did anything surprise you about foods that help to build strong immunity? Leave me a comment below!
Desi~liciously Yours,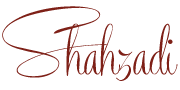 Hungry for more?
Subscribe to my newsletter for free recipes, nutrition tips and all the latest updates.