Medically reviewed by Shahzadi Devje, Registered Dietitian (RD) & Certified Diabetes Educator (CDE)
I'm so excited to be part of this year's Dietitians of Canada Nutrition Month Campaign. We're celebrating Nutrition Month 2018 by helping Canadians unlock the potential of food to fuel, discover, prevent, heal and bring us together. Along with my fellow dietitian colleagues, I will be sharing tips and recipes to help illustrate that food has the potential to:
Fuel: Stay energized by planning nutritious snacks into your day.
Discover: Foster healthy eating habits in children by teaching them to shop and cook
Prevent: Understand how food can help prevent chronic diseases like type 2 diabetes and heart disease
Heal: Learn how food can promote healing and how dietitians work in health care teams to make a difference
Bring us together: Enjoy the benefits of bringing families and friends together with food.
As you know, I wear many hats in my practice as an entrepreneur; from media work, sifting through fads to bring you the facts, and spreading the healthy living message to running my nutrition blog as well as The Ismaili Nutrition Centre. And it doesn't end there, I'm working really hard to launch my first diabetes online program and you can sign up to my newsletter (at the bottom of my website homepage) if you would like to be on the VIP list to get all the details when it's out. There are so many dietitians who work in other diverse areas of nutrition too! Did you know that you can find dietitians working in many places, including hospitals, grocery stores, community health centres, universities, rehabilitation facilities, seniors' residences and long-term care settings? We all have one thing in common: We love food – it unites us all! Whether we are counselling a patient recovering from a heart attack, teaching a cooking class or taking students through a tour of a grocery store, we are all passionate about the potential of food and its connection to health. You will learn so much this month about the amazing potential of food! To make Nutrition Month come alive, today I'm going to focus on the the potential of food to FUEL.
Food has the potential to fuel - healthy snacking
Nutritious snacks, in the right portion sizes, can be part of a healthy eating plan. According to Dietitains of Canada, almost half of all Canadians say that eating a balanced diet is challenging for them because they are so busy. They often skip meals, and close to 30 per cent of Canadians say they snack to stay fuelled in a busy day. Choosing healthy snacks can be a great way to get all the nutrients your body needs each day and help stabilize your blood sugar levels and control your appetite. Here are ten best snacking tips to help you stay fuelled thought the day:
10 Tips For Healthy Snacking
Plan ahead. Keep a variety of nourishing, ready-to-eat snacks on hand for when you get hungry, like cut up veggies, nuts and fruits. Being prepared helps you avoid less-healthy treats and could prevent cravings.
Avoid long gaps between eating. Waiting too long in between meals can cause your blood sugars to drop rapidly and set you up for over- indulgence at your next meal
Keep nourishing foods in sight. If healthy snacks are at arms reach, you're more likely to grab those than rummage through the fridge or your cupboards.
Watch your portion size. Instead of snacking from a large bag or box, take a portion and put it on a plate or bowl.
Listen to your body. It's important to be aware of your hunger cues; ask yourself: am I truly hungry, or am I eating because I am bored, tired or stressed?
Skip distracted snacking! Avoid munching while looking at a screen, driving or working. You're less likely to assess your fullness and may end up eating more than you need - if you're distracted.
Snack on vegetables! About half of all Canadians don't eat enough vegetables or fruit. Snacking on them between meals is a great way to add an extra serving or two to your day - and a boost of fibre, vitamins, minerals and more.
Don't forget the water. Avoid letting yourself get too thirsty. It can also be thirst that makes you feel hungry. Make sure you're drinking enough to stay hydrated and less likely to grab those munchies.
Go for wholesome snacks. Many store-bought packaged snacks are processed and chock full of ingredients that aren't too great for your health. Choose wholesome foods as much as possible to get mega benefits. Of course a once-in-a-while small treat is absolutely fine, and there is no need for any guilt. Enjoy.
Savour every bite! Take the time to chew well, and enjoy the release of flavours from every bite. What's more, you're likely to notice when you are full. Gulping food down without chewing can trigger unpleasant symptoms, like bloating, gas and indigestion.
If you could use some simple and healthy snack ideas to help keep your blood sugars in check, download my EASY 32 Diabetes-Friendly Snacks. You'll be spoilt for choice!
Desi~liciously Yours,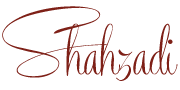 This post was inspired by Dietitians of Canada's Nutrition Month campaign. Learn more at www.nutritionmonth2018.ca.