Medically reviewed by Shahzadi Devje, Registered Dietitian (RD) & Certified Diabetes Educator (CDE)
Welcome fall with these soft, moist and reduced sugar spiced pumpkin date cupcakes. The rich flavour of pumpkin spice and cinnamon, with the creaminess of pumpkin puree, make these morsels a perfect snack or make-ahead breakfast. This one's a keeper!
---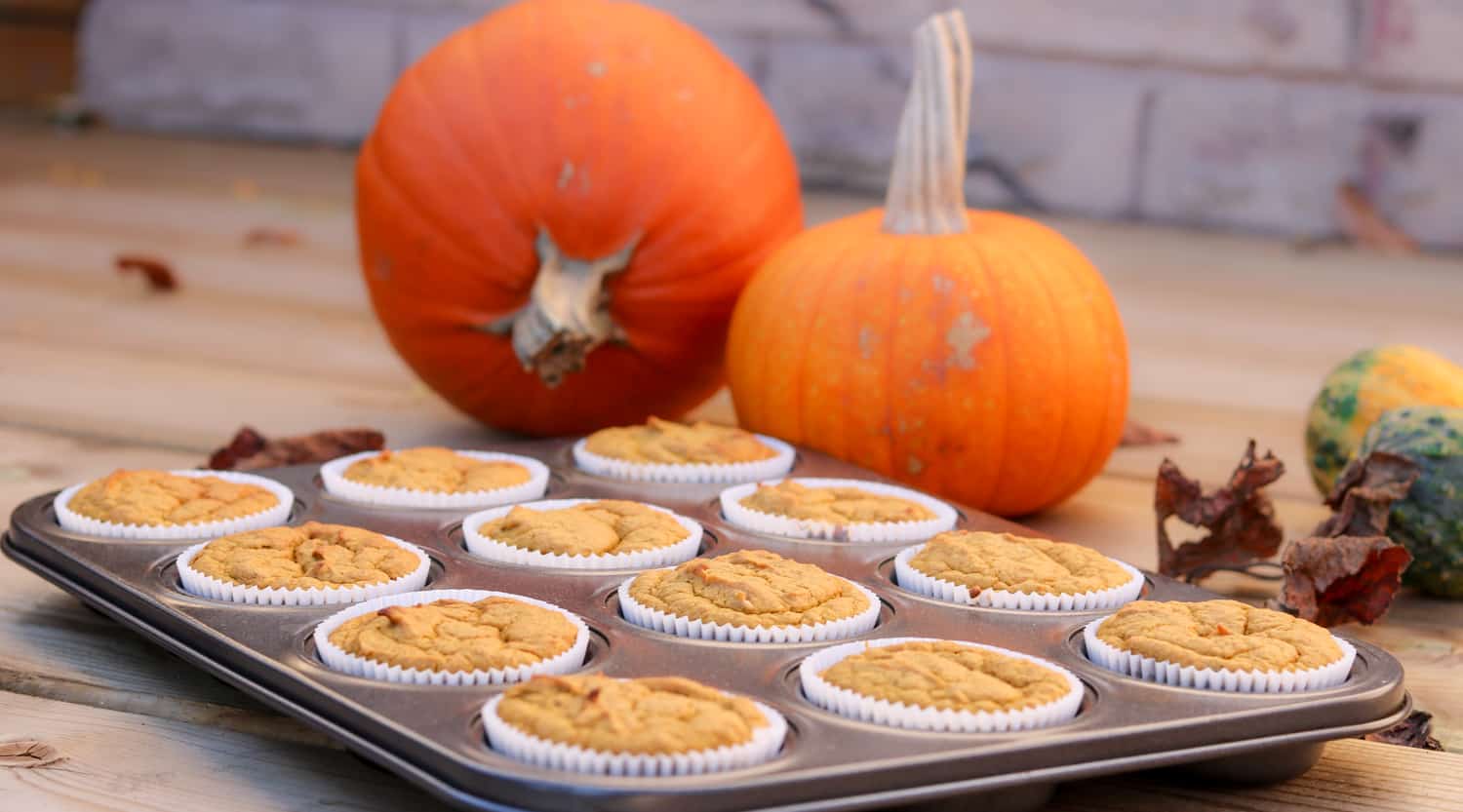 Meet my favourite pumpkin cake recipe! You're going to love these spiced pumpkin date cupcakes. They're:
Satisfying
Soft
Sweet
Earthy
Flavour-packed
Pumpkin-y
& Reduced in sugar (thanks to the dates)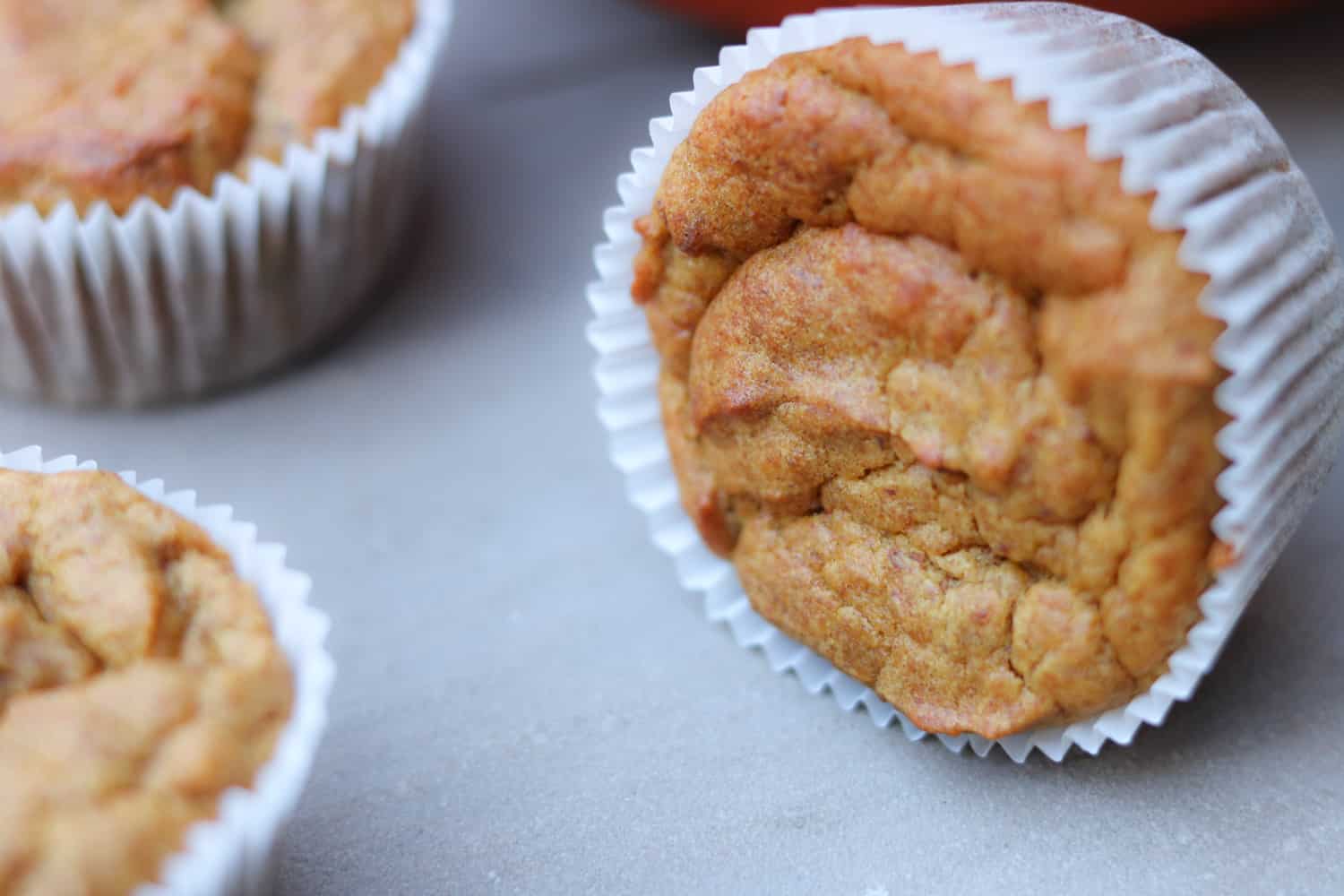 This time of the year is hectic for our family; with the kids prepping for exams and I'm constantly playing a juggling act between taking care of family, fulfilling my voluntary work responsibilities, being an entrepreneur and of course always being on the go. How easy is it to let healthy eating habits slide?! I don't know about you but for us, breakfast and snacks suffer during such times, and we're likely to nibble on not-so-stellar choices. And that's why I've been experimenting the past few weeks to master a brekkie recipe that's delicious, satisfies that sweet tooth and is simple to pull off. I mean who wants to make healthy eating a hassle. What's more, is these spiced pumpkin date cupcakes offer a seasonal flair and a great recipe to try if you've got leftover pumpkin.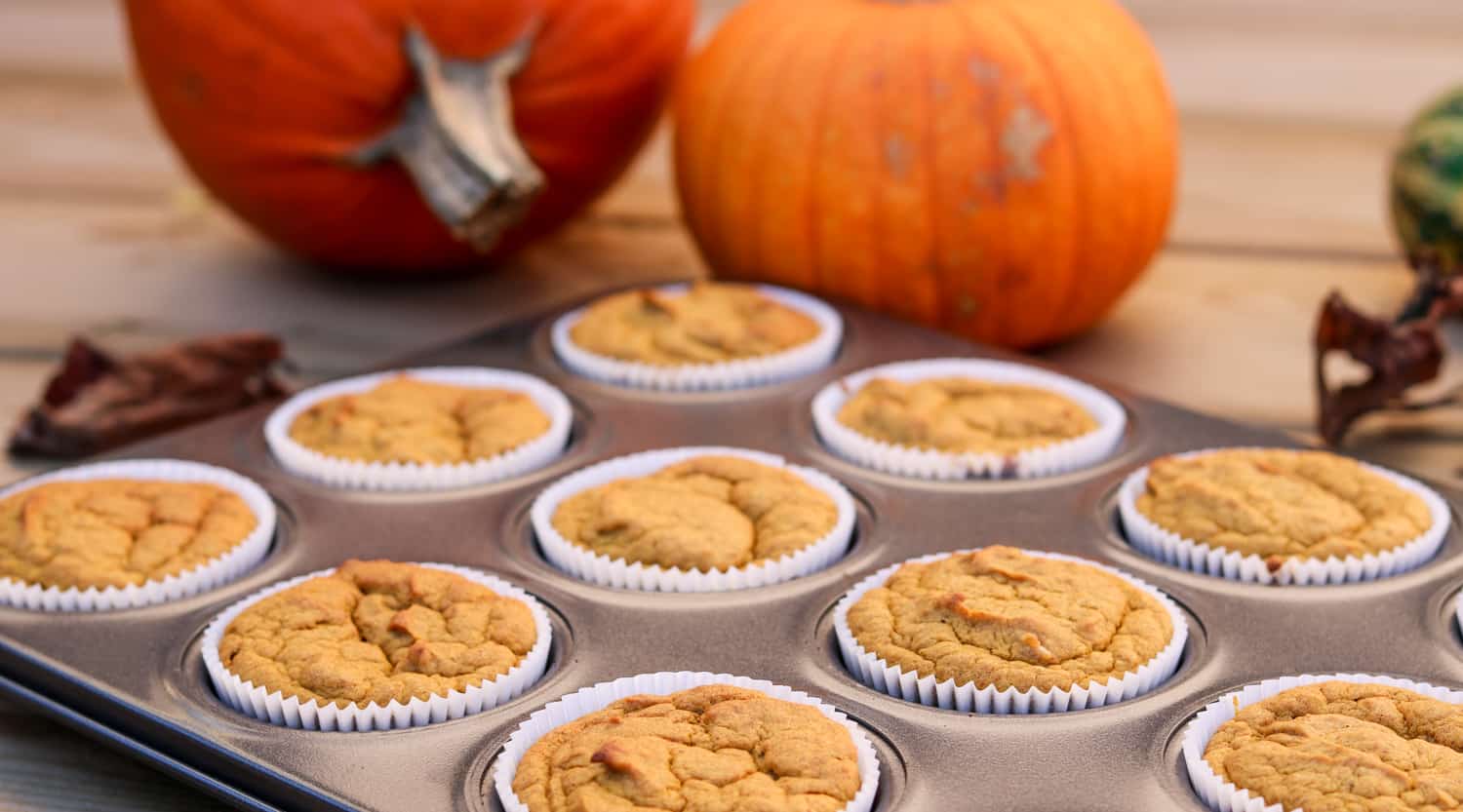 If you're a pumpkin lover, and looking for more pumpkin-y inspiration, you've got to try my last two pumpkin creations. These No-bake Nutty Pumpkin Squares are another sweet delight that are sure to satisfy; with a creamy pumpkin filling on a rich nutty-date crust. And then there's the savoury stuff, like this Pumpkin Bean Burger recipe that's a huge hit at home.
How to make Spiced Pumpkin Date Cupcakes
With a little planning, you can certainly trim the prep time. I start by soaking the dates in hot water - to soften them and ease the blending process. Make sure to take the butter and eggs out of the fridge beforehand, as we want these to be at room temperature. Don't neglect this step people! Room temperature DOES make a difference:
The eggs and butter form an emulsion which traps air. The air expands in the oven to create a soft, fluffy cake
The ingredients blend more easily because they're warmer and give a beautiful and smooth texture to your mixture
Take the time to blend the sugar and butter together so it's nice and creamy. I then add all the spices which lend a earthy, warm tone to these cakes - you literally taste the heat of the spices. Go easy if it's too much spice for you - you can certainly reduce the pumpkin spice to 1 tsp. I love the sticky date paste that's created by blending the dates with the water. It not only adds the natural sweetness that we're after, but also allow us to reduce the amount of butter used in the recipe. The intense flavour and texture from the pumpkin puree and spices help to balance the ingredients perfectly - creating a pumpkin date cupcake recipe that you will devour.
Interested in learning more about pumpkins? Check out this article from Eatright Ontario - All About Pumpkins
By prepping these spiced pumpkin date cup cakes on the weekend, you'll be good to go for the week (or maybe few days, considering how fast they disappeared). We've actually made them twice this week.
Would love to hear from you, what are your favourite brekkie options?
Have you tried these pumpkin and date cupcakes?
What are your cherished ways to use pumpkin? Leave me a comment below!
So, kuch kuch hota hai? If you try this recipe, would love to hear from you! Leave a comment, rate it, or share a photo and hashtag with #desiliciousrd on Instagram and twitter! Can't wait to see your photos.
Desi~liciously Yours,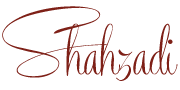 Spiced Pumpkin Date Cupcakes
Welcome fall with these soft, moist and reduced sugar Spiced Pumpkin Cupcakes. The rich flavour of pumpkin spice and cinnamon, with the creaminess of pumpkin puree, make these morsels a perfect snack or make-ahead breakfast. This one's a keeper!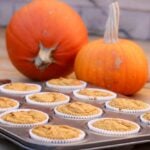 Ingredients
1

cup

dates

1

cup

water

hot

1

cup

butter

room temperature

¼

cup

golden brown sugar

1 ½

tsp

pumpkin spice powder

½

tsp

cinnamon powder

½

tsp

salt

1 ½

tsp

baking powder

2

egg

medium size, room temperature

1

cup

flour

white

1

cup

pumpkin puree
Instructions
Preheat oven to 355°F. Line a standard 12-cupcake tray with paper cases

Soak the dates in water for 20 minutes and set aside

Meanwhile, whisk butter and sugar on high, until creamy - about 3 minutes

Add the spices, salt and baking powder to the butter-sugar mixture and whisk on high for 1 minute

In a separate blender, add the date-water mixture and blend until it's a paste like consistency

Add dates, eggs, flour and pumpkin puree to the butter-sugar-spice mixture and whisk until well combined. It should be a smooth consistency

Spoon mixture into paper cases. I fill them to the top. Bake for 30-40 minutes or until cooked when tested with a skewer

Cool on a rack before serving - otherwise they will be sticky (which we love)
Notes
Make sure to cool the cupcakes completely before serving
If you decide to frost them you'll also want to wait until they have cooled complete or the frosting will melt
To check they are cooked insert a skewer into the middle of a cupcake and make sure it comes out clean
Make sure the butter is at room temperature to avoid a lumpy batter
You can store the cupcakes in an airtight container for up to 1 week or freeze them
Nutrition Facts
Spiced Pumpkin Date Cupcakes
Amount Per Serving
Calories 207
Calories from Fat 126
% Daily Value*
Fat 14g22%
Cholesterol 61mg20%
Sodium 162mg7%
Potassium 85mg2%
Carbohydrates 18g6%
Protein 3g6%
Vitamin A 3000IU60%
Vitamin C 0.8mg1%
Calcium 50mg5%
Iron 1.1mg6%
* Percent Daily Values are based on a 2000 calorie diet.
Please note the nutritional analysis values are estimates and suggestions. This nutrition facts table does not know your life - your body, including your hunger and satiety cues, change daily. It's okay to eat more or less. Say no to food guilt and instead embrace mindful eating.