Medically reviewed by Shahzadi Devje, Registered Dietitian (RD) & Certified Diabetes Educator (CDE)
Explore one of the oldest traditional diets - The Ayurvedic Diet. Keeping in mind the limitations of scientific research, we aim to review this diet, without bias or judgment, and to learn what this 5,000-year-old traditional approach to healthy eating and living may offer.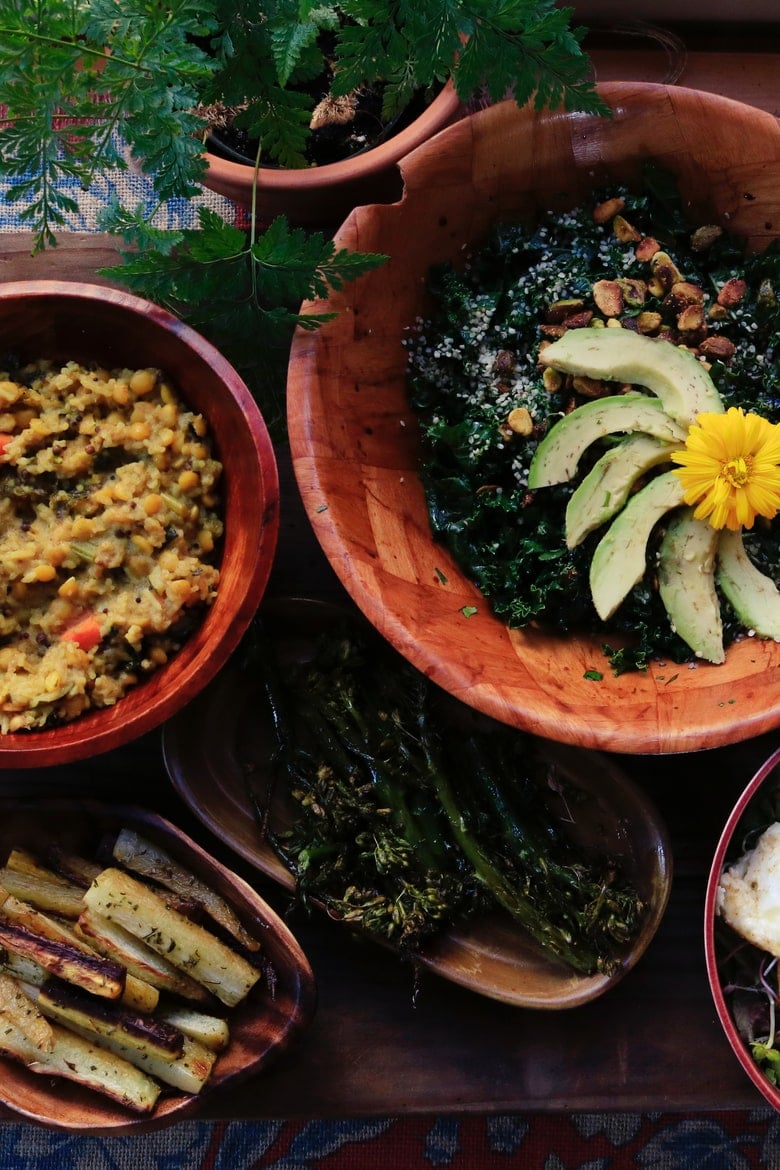 As a registered dietitian, I've been engulfed in science for over 20 years. As much as I love science, I have also learned to be critical of it. Yes, you can do both.
In Western medicine, and particularly in the field of nutrition, recommendations are almost exclusively based on scientific evidence. New concepts and theories of how food affects our health have to be studied extensively by researchers before healthcare practitioners feel confident enough to make recommendations to the public or patients. This systematic approach to healthcare and medicine helps us figure out what approaches are both effective and safe. The value of evidence-based nutrition is indisputable, and as dietitians, we are expected to practice based on evidence.
Traditional and alternative approaches to healthy eating usually don't fit into this idea of being "evidence-based". Quite often, these alternative practices are not studied enough, and when they are studied, the quality of the research is usually questionable. This could be because they are difficult to study or because they are brushed off as having little value to merit funding for research.
Not to mention, the notion that randomized controlled trials (RCTs) are the gateway to "true knowledge" is unreasonable. RCTs are designed to investigate a given question in a given context - that in itself is a limitation. And let's not forget, we can ask unwise questions - intentionally or obliviously.
No one denies that RCTs have their strengths, but this one-size-fits-all mentally is a problem in research. We know that certain information cannot be garnered from a RCT. Plus, inherent limitations are exacerbated due to biases in design, recruitment, sample populations and data analysis that are inevitable in real-world studies.
Why A Holistic Approach To Health Is Important
For many of us, we are relearning the ABCs of wellness. This journey of awakening typically begins with probing questions: what does happiness mean to me? What do I value in my life? Who am I? What's my purpose? I think specializations in the field of science have made it difficult to take a holistic view of health and wellness. Some would argue that science falls short of tackling some of the more philosophical questions that some of us grapple with.
The more traditional approaches to wellness emphasize the connection between mind, body, and spirit. Some traditional diets and practices have been around for thousands of years - and many people do still follow them - with reported health benefits.
In this post, we will explore one of the oldest traditional diets - The Ayurvedic Diet. Keeping in mind the limitations of scientific research, our aim is to review this diet, without bias or judgment, and learn what this 5,000-year-old traditional approach to healthy eating and living may offer.
What is Ayurveda?
Ayurveda is a traditional medical practice that originated in India around 5,000 years ago. The word Ayurveda directly translates to the "science of life" in Sanksrit ("Ayur" means life and "Veda" means science).
In Ayurveda, health is considered to be the union of the body, mind, and consciousness. Every individual is born with a constitution - a unique combination of physical, mental and emotional characteristics. A person is regarded to be healthy when these characteristics are maintained in balance. However, emotional and physical stress throughout life, including following the wrong diet, can disturb this balance. And, to restore this balance, an individual must understand their "Doshas".
According to Ayurveda, everything in the world is made up of 5 elements: space, air, fire, water, and earth. These elements combine to make 3 Principle Energies or "Doshas" of the body that determine a person's metabolism, physical, and psychological functions. The three Doshas are Vata (space and air), Pitta (fire and water) and Kapha (earth and water).
What is the Ayurvedic diet?
The Ayurvedic diet suggests that eating according to your Dosha can help balance energy and provide the right nourishment for your body.
Mealtimes And The Ayurvedic Diet
The Ayurvedic diet takes a holistic approach to healthy eating. Not only does it provide suggestions on what to eat, it also guides you on how to eat:
Include

balanced tastes

: Incorporate 6 "rasas" or tastes into every meal. The 6 "rasas" are

sweet, salty, sour, bitter, pungent and astringent.

Eat

mindfully

: Avoid distractions and focus attention on your meal

Eat slowly: Take your time to savor your food

Eat quickly: Eat at a pace that prevents food from getting cold

Eat the right quantity: Honour your hunger and fullness cues

Eat at the right times: Avoid eating until the previous meal has been digested. This means it is best to space meals at least 3-4 hours apart and to avoid going for 6 hours or more without eating.
Does Science Support The Ayurvedic Diet?
A quick search of scientific databases further proves how little research has been done to explore the effectiveness of the Ayurvedic diet in improving health. The few studies that have been done have explored the potential role of Ayurveda in promoting diabetes management, coronary artery disease, and overall health behaviors. These studies are small and of poor quality. However, if you take a close look at the core components of the Ayurvedic diet, many of them are indeed backed by evidence.
Mindful Eating

- the practice of eating meals with awareness, intent and without judgment- is a relatively new and exciting area of research in the field of nutrition. Studies have shown that mindful eating may help with

diabetes management

, portion control,

emotional eating

, and following

healthy eating patterns

.

Choosing whole and unprocessed foods- The Ayurvedic Diet emphasizes the importance of choosing whole foods that are minimally processed. This aligns with research that shows that diets high in processed foods can

increase the risk

of chronic diseases. In contrast, diets that are rich in unprocessed and minimally processed foods can

lower the risk

of chronic disease.

Individualized nutrition (

Prakriti

): A key concept in Ayurveda is

Prakriti

or "individual nature". Thus, personalized approaches to health and nutrition are central to Ayurveda and the Ayurvedic Diet. The scientific literature also shows that every individual has a unique metabolism based on their genes. This area of research, referred to as

nutrigenomics

, explores the possibility of prescribing personalized nutrition recommendations based on a person's genes.
The Ayurvedic Diet includes a variety of whole foods and has a specific emphasis on plants such as fruits and vegetables, nuts and seeds, legumes and whole grains. There are many benefits to plant-based eating, not only for our health but also for the health of the planet. Plant-based eating patterns, including the Mediterranean diet, vegetarian diets, and the DASH diet have been shown to reduce the risk of chronic diseases like diabetes and heart disease.
Takeaway Message
While little scientific research has been done to study the Ayurvedic Diet, this ancient tradition offers many valuable lessons on healthy eating. Keep in mind that the Ayuverdic Diet can be restrictive, and may be difficult to sustain in the long term. Remember, the goal is to explore new ways of healthy eating, without over restricting and eliminating foods that you enjoy. Eating according to your Dosha can be a great way to explore different foods and food combinations.
This blog was written in collaboration with Niloufar Deilami RD
Niloufar is a Toronto-based Registered Dietitian, who works with people living with heart disease and diabetes. She is passionate about using the power of food to prevent and manage chronic disease. Niloufar's philosophy is that there are many ways to eat well and encourages people to explore new foods, eat mindfully and to bring back fun and enjoyment to mealtimes!
I'd love to hear your thoughts on the Ayurvedic Diet. Tried it? What questions do you have about Ayurveda in general? Do you know your Dosha?
Desi~liciously Yours,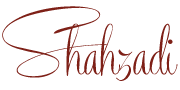 1