Your Complete Guide To A Whole Foods, Plant-Based (WFPB) Diet
Table of Contents
The whole foods plant-based diet (WFPB) is a whole new world of healthy, delicious, and environmentally sustainable living. It's not only about nourishing your body — but also taking better care of the planet. And it doesn't have to be complicated or time-consuming. In this guide, I'll offer you some simple pointers on how to incorporate whole food plant-based ideas into your daily routine.
It's no secret that diets that emphasize fresh, whole ingredients and minimize processed meats are considered to be better for general health. And it isn't a fad or a novel weight-loss method. The plant-based diet, as the name implies, focuses on whole foods—particularly plants.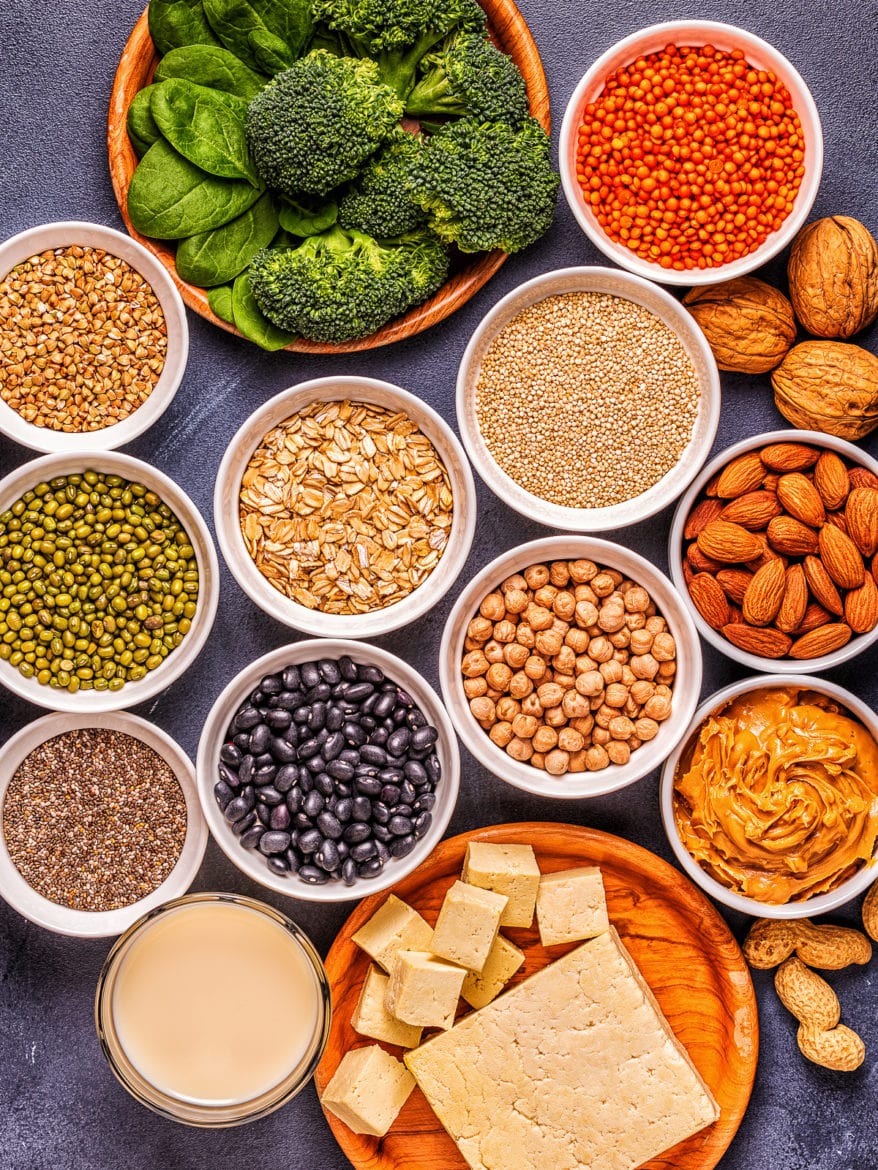 What is a whole food, plant-based (WFPB) diet?
There isn't any one WFPB diet because it's a highly personalized choice. In most cases, the terms "vegan" and "vegetarian" are used interchangeably. These diets, while sharing some similarities, are not precisely the same.
A vegan diet is one that is free of animal products, including dairy, meat, poultry, seafood, eggs and honey. Vegetarians, on the other hand, exclude all meat and poultry from their diets but may consume eggs, fish or dairy.
If a WFPB diet piques your interest, but you're hesitant to make the transition because it feels like you're going to work up a sweat, don't be concerned! Although followers consume the majority of their calories from plants – animal products are not prohibited.
And because there are umpteen meals that can be included in a WFPB diet — you won't feel like you're missing out. Sweet snacks and desserts are perfectly within the realm of possibility. And it doesn't have to be uninteresting because there are plenty of ways to build a WFPB diet that is truly delicious.
It's easy to get caught up in the idea that a WFPB lifestyle is about perfection. That's genuinely not the case. Keep in mind that it's about doing your best and savouring nutritious, whole foods as part of a healthy, more sustainable diet.
Below you'll find a few key ideas that can assist you in getting started – and gain momentum.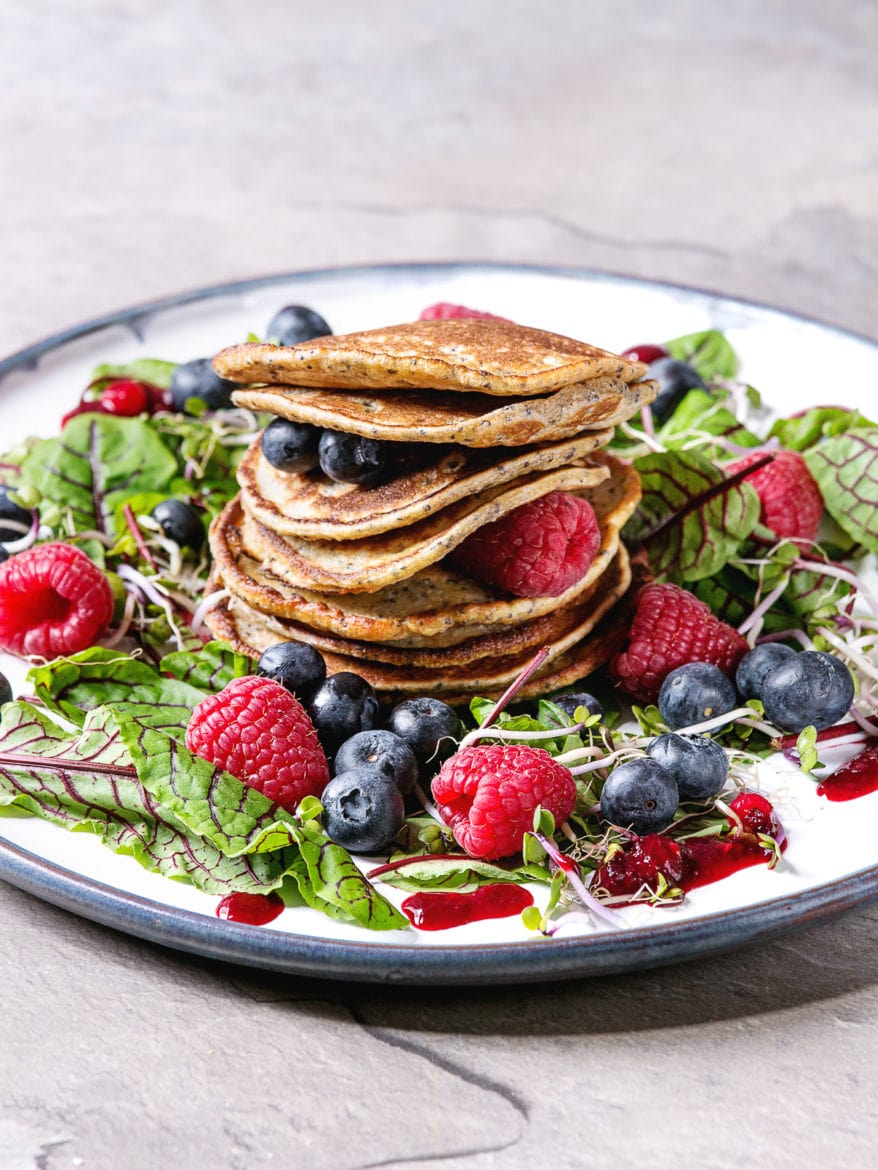 What can I eat on a whole, plant-based diet?
Foods that take center stage in WFPB diets are plants. In fact, the entire purpose of this way of eating is to get as many plant-based whole foods into your body as possible. Considering most people consume substantially more processed and convenience meals than they realize, determining what is and isn't a whole food might be difficult at first sight.
Here are some helpful hints for embracing plant-based nutrition, along with simple ideas that can make it part of your routine:
Don't obsess over counting calories: whole foods are naturally nutrient-dense, so you don't need to count every calorie and gram consumed since your focus is on whole plant foods.
Plan your whole food plant-based meals in advance, so you know what to shop for. Meal planning can be as simple as writing out a list of whole food plant-based meals you'll eat each week. Alternatively, use meal plans that provide whole food plant-based recipes to keep you on track and always inspired.
Pack your whole foods for the day so you won't be tempted to stray from your routine during busy times at school or work.
Stock your kitchen and pantry with whole foods and have easy and accessible recipes on hand.
Always have WFPB snacks on hand for when hunger strikes throughout the day — fresh fruits and veggies, whole grains like quinoa and brown rice crackers, nuts and seeds, so you don't resort to ultra-processed snacks.
Keep whole foods easily accessible, so they are never more than an arm's reach away (i.e., fruits in a bowl, vegetables cut and prepped, granola or seed crackers)
Swap your favourite indulgences with healthier whole foods that satiate your cravings without hindering your healthy WFPB lifestyle. For example, nut milks like soy or oat milk instead of dairy milk and coconut oil in place of butter when cooking.
Make recipes for yourself and your family that are both delicious and nutritious by experimenting with a new dish each week or concentrating on the one you enjoy making repeatedly. Check out the Desi~licious RD Recipe Index for lots of delicious plant-based recipes to inspire you. Plus, there are plenty of great WFPB meals on the internet, so be sure to Google it.
Remember that whole foods are not only vegetables – whole grains, nuts, seeds and legumes (beans, lentils, chickpeas, peas) can be included too!
Use a slow cooker or a pressure cooker to make cooking whole grains, beans and legumes really easy and convenient – plus, it saves time! Slow cookers are valuable because they require less attention which is grand if you have young children too.
Try to avoid highly processed plant-based meat alternatives since they don't provide the same nutritional advantages. You may still enjoy tofu or tempeh, but making your own plant-based burgers at home will ensure that you know what's in them. Plus, you save money!
Whole food plant-based eating is all about eating whole foods rather than avoiding specific ingredients, so if you enjoy dairy cheese, keep enjoying it! Alternatively, try making vegan versions of your favourite meals using only WFPB ingredients or purchase vegan cheeses.
Is a whole foods, plant-based diet healthy?
The health benefits of WFPB eating are extensive. A plant-based diet that is high in whole fruits, vegetables and legumes not only helps your waistline but may also assist you in avoiding or combating a variety of chronic conditions, including lowering the risk of heart disease, some cancers, and type 2 diabetes.
Heart disease
Heart disease is the most common cause of death in North America. Despite improvements in heart disease death rates, it remains a significant issue. According to some studies, eating more plants can help prevent heart disease.
For example, a higher intake of nutrient-rich plant foods is linked to a significantly lower risk of heart disease in a study of approximately 200,000 people.
Nevertheless, diets high in refined (highly processed) carbohydrates and sugar-sweetened beverages, as well as plant-based diets that included fruit juices and processed grains (white bread, white pasta), were linked to a marginally increased risk of heart disease.
It appears that what matters is whether whole-plant foods' nutrient-richness is stripped away by processing, as wholesome foods (healthy whole grains) were associated with a lower risk of heart disease compared to refined carbohydrates and sweetened beverages—that raised risk.
Diabetes
A WFPB diet may also be an important tool for managing and preventing diabetes.
Those who follow a healthy plant-based diet might have a 34 percent decreased risk of developing diabetes. According to one study, vegan and Lacto-Ovo vegetarian diets were associated with nearly a 50% reduction in the risk of type 2 diabetes compared to non-vegetarian diets.
Additionally, plant-based diets have been shown to lower blood sugar levels, according to research. As a result, people with diabetes who eat a plant-based diet appear to have better blood sugar control.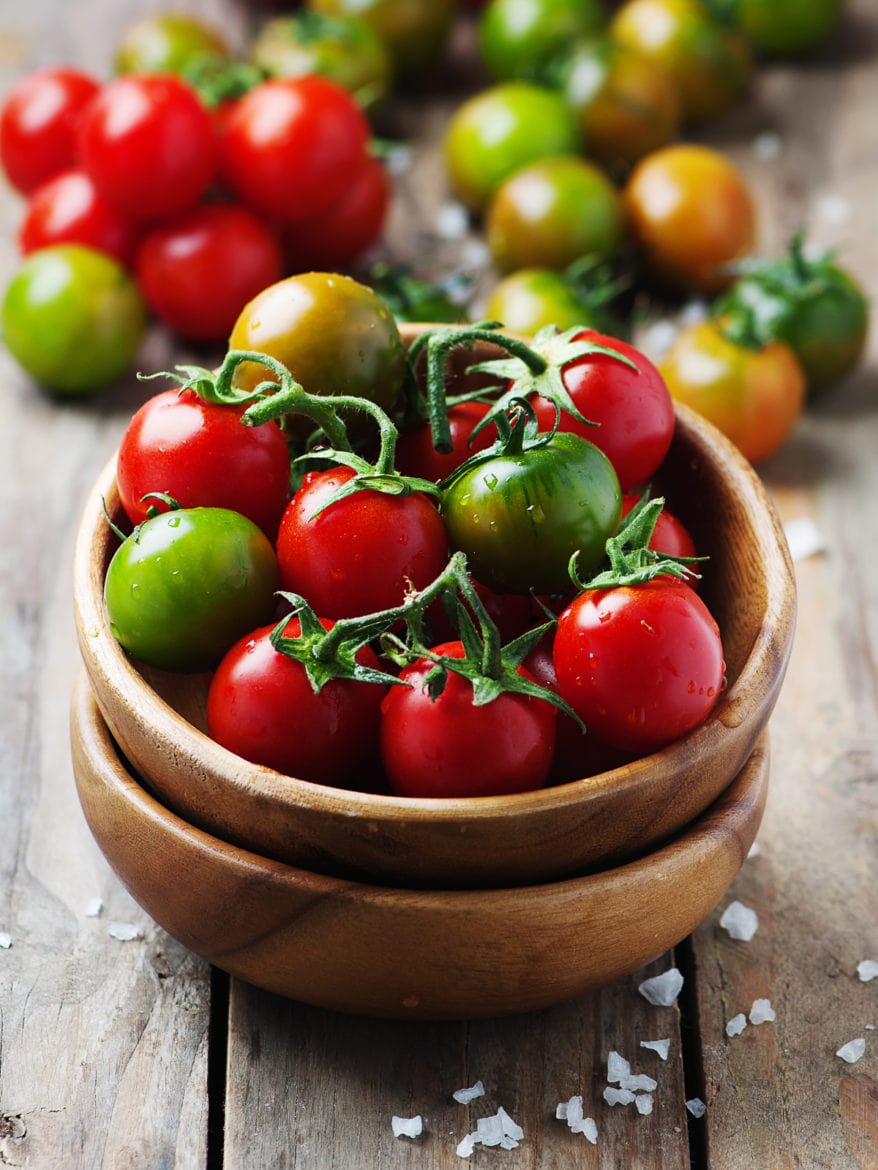 Alzheimer's disease
Alzheimer's disease is the most common cause of dementia in older adults. Some studies suggest that whole-plant foods may assist with preventing Alzheimer's by promoting healthy ageing and reducing inflammation, a process implicated in developing this neurologic disorder.
For instance, research indicates an association between a higher intake of whole plant food and decreased risk for cognitive decline.
It seems that chemical compounds found in plants, known as polyphenols, help keep your body and brain healthy. They've also been shown to fight cancer, heart disease and neurodegenerative diseases, like Alzheimer's disease — thanks to their antioxidant activity and ability to scavenge free radicals, which cause disease.
Polyphenols have the potential to shift cognitive deficits and reduce the risk of Alzheimer's disease by repairing damage and preventing disease progression.
Scientists claim that antioxidants and chemical components from plant foods might help prevent cognitive deterioration, while saturated fats from animal-based diets are linked to dementia.
The power of plant-based food choices extends further
Better for the planet
A WFPB diet is not only good for you, but it's better for the planet too.
The reality is that animal agriculture takes up a lot of space and water resources. Instead, consuming whole food plants reduces your carbon footprint while saving precious resources like fresh water, soil health, biodiversity and more. Another important characteristic is that plant-based whole foods are more sustainable than animal products.
Because whole foods require less packaging and processing than animal products do, they reduce costs for manufacturers and producers. It also means that WFPB foods are easier for producers to grow and less expensive than producing animal products.
A whole food diet rich in plants is also high in fibre
A whole food diet based on plants provides valuable dietary fibre that helps your entire digestive system work better. In fact, your gut health is aided by fibre, allowing you to absorb nutrients better, support immunity, and keep inflammation at bay.
Fibre-rich foods are also less likely to cause blood sugar levels to surge because fibre slows down glucose absorption, which supports diabetes management.
There is a wealth of epidemiological evidence based on comprehensive investigations of trials that support increased fibre consumption. This includes research showing that higher dietary fibre intakes reduce the incidence of heart disease and stroke, blood pressure, LDL cholesterol, and several types of cancers.
How to switch to whole plant-based foods?
It's usually better for your body if you can make adjustments gradually rather than all at once. Your taste buds alter over time, and the more whole foods you consume, the easier it will be to maintain your commitment. Here are some things to consider before making any changes:
1. What's your motivation? Motivation can be key in staying on track with any new goal or intention, so it's important that you figure out why you want to eat plant-based before diving in headfirst. Doing this will help keep you motivated when things get arduous!
2. Start slow: If going cold turkey isn't working for you, try starting slow by adding one plant-based meal per week into your routine and build momentum. This is a great way of making sure that eating more plants becomes sustainable over time, instead of something that feels like an obligation or chore at first glance.
3. Select one plant-based recipe to try: There are so many amazing recipes out there now – from breakfast all the way through dessert – so take some time and find one (or two!) recipes that sound delicious and give them a whirl.
4. Focus on wholesome, minimally processed foods: It's crucial to consider how much processing your food has undergone before reaching you as well as where it comes from. For example, local seasonal whole fruits and vegetables are always better than juice laden with added sugar – and extensive processing.
5. Try a plant-based breakfast: Breakfast tends to be the most neglected meal of the day because we're all in such a rush to get out the door. But breakfast is a great way to kickstart your day with nourishing ingredients to help you feel your best. Plus, eating breakfast might help you avoid mid-morning cravings that may lead to overeating later on in the day.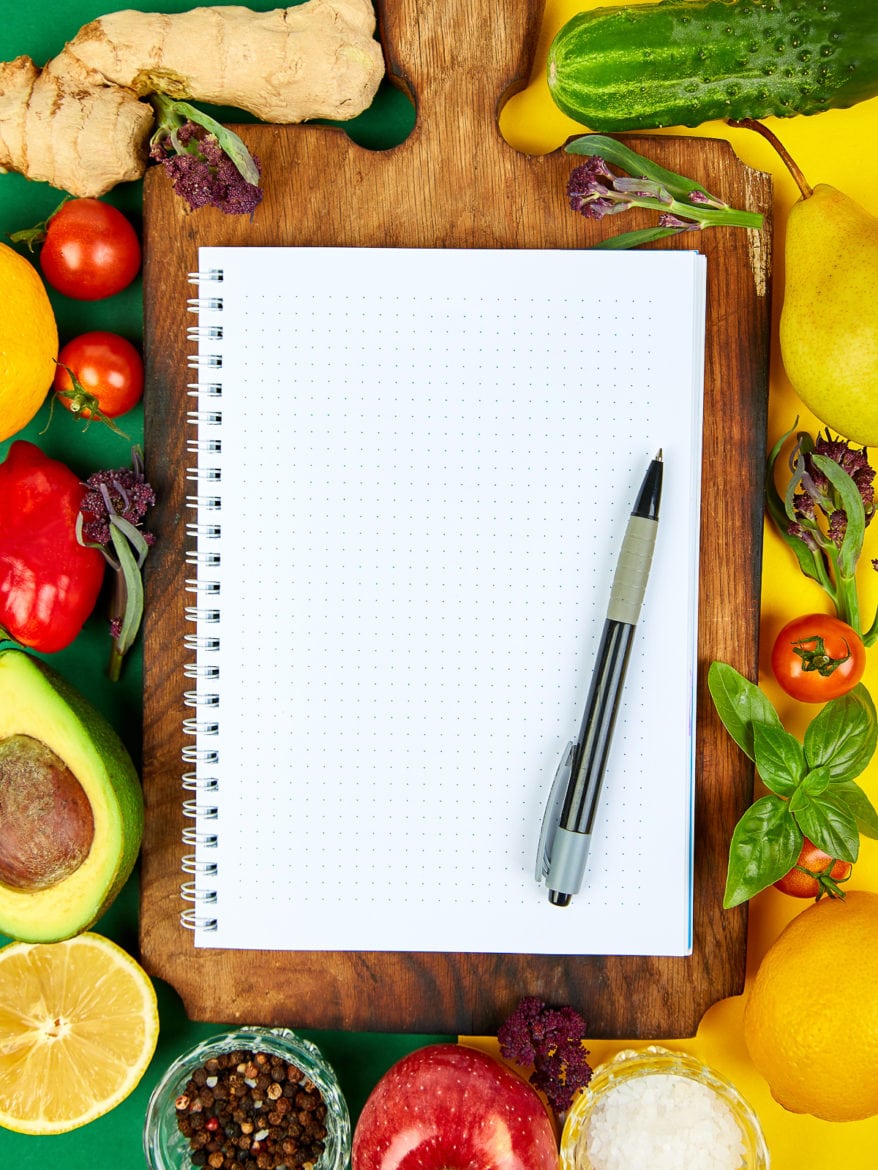 6. Stock up on beans and lentils: these are two fantastic plant-based protein foods that are also extremely versatile. You can use them for almost anything – from breakfast to dinner or even dessert! Add beans to your salads, wraps and sandwiches for a boost of protein too. How about lentil soup, curries or even veggie burgers for dinner?
7. Reimagine tofu: Tofu is an excellent addition to dishes that could use some extra protein or heartiness – pasta, stir-frys, curries etc. It's also great for making dairy-free desserts like cheesecake. Remember to choose the right kind of tofu for the dish you want to make. Silken tofu is excellent for smoothies, dressings and sauces. If you're looking just to add some protein into your meal, go for medium or firm tofu instead.
8. Give non-dairy milks a go: There are a whole variety of non-dairy milks on the market now that taste delicious and can be used in just about any recipe. Start with either almond milk, soy milk, rice milk, oat milk or cashew milk. We've seen tremendous advancements over the years with products like vegan cheese, ice creams and yogurts too. These dairy alternatives are a great place to start if you're looking for ways to easily add more plants into your diet and embrace WFPB living. Don't forget – do what works best for you and don't feel like there's only one right way of doing things.
9. Use your fave dishes as "vehicles" for plants: We all have our favourite recipes that we return to time and again. Instead of trying to reinvent the wheel, try using your already-loved dishes as "vehicles" for whole food ingredients like lentils, beans or veggies! It's a whole lot easier to enjoy whole food ingredients if you're using familiar recipes and spices. Take, for example, this vegan tandoori tacos recipe or this vegan tikka masala, or one of our family favourites: vegan 7-layer salad.
10. Be gentle with yourself: WFPB living is a whole new way of navigating the world, and that can be overwhelming. Remember to give yourself plenty of time as you navigate this lifestyle – it may take some getting used to!
Plant-based meals to try
To help you get started, I'm sharing some of my favourite WFPB dishes for breakfast, lunch and dinner.
Breakfast
Oatmeal mixed with flax seeds topped with fresh fruit
Smoothies with fresh or frozen fruits and vegetables, hemp seeds, and a plant-based milk
Tofu scramble with whole-grain toast or sweet potato wedges with fruit
Overnight chia pudding topped with fruit and nuts
Avocado toast with whole-grain bread topped with mashed avocado, chopped tomato and boiled eggs
Lunch and dinner
Raw salad topped with a pumpkin-bean burger. Add some whole grains on the side, such as quinoa, farro or brown rice, to round out your meal
Vegetable stir fry topped with peanuts
Wraps filled with vegetables, beans and greens
Vegetable-based soups like minestrone soup, tomato bisque, or lentil soup
Curries made with a variety of vegetables and beans or lentils. Toss in some brown rice or roti if you'd like more carbs on the side
Whole wheat or legume-based pasta with a homemade tomato sauce and lots of veggies
Sweet potatoes topped with black-eyed beans alongside a salad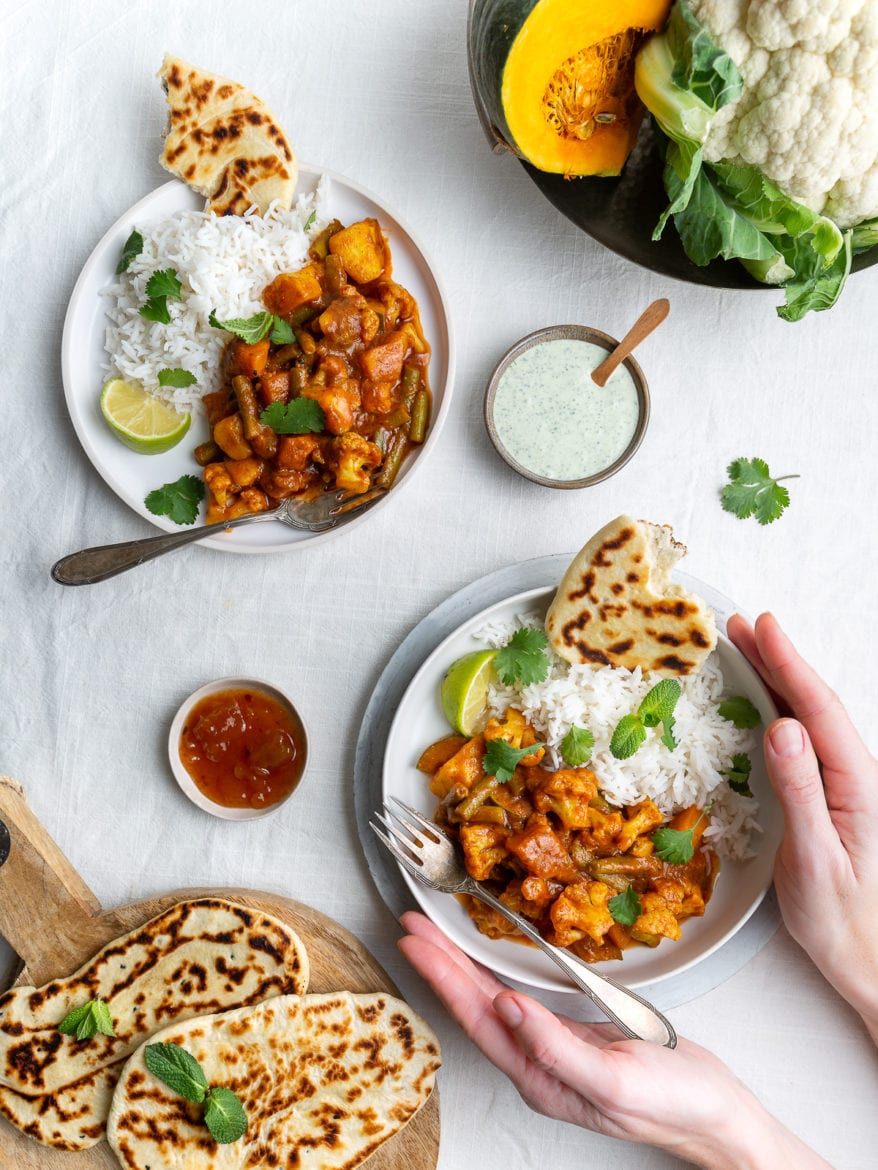 How to add more plant-based foods to your Desi (South Asian) diet?
Adding WFPB foods to a Desi diet is easier than you might think. Indian cuisine itself has many whole foods, plant-based ingredients – lentils and beans form the base of most meals, after all.
In fact, if you look at traditional diets from around the world – vegetables are usually what people eat more often than meat.
It's a good idea to start by examining which meals you currently consume that don't include animal products, such as daal or vegetable curries. These whole food recipes may be easily enjoyed more often than trying to incorporate completely new dishes.
If an Indian dish doesn't traditionally contain whole plant-based foods, make it plant-powered by adding vegetables and beans or whole grains such as barley or oats. You may want to consider using wholesome flour mixes for your rotis (for example, millet, chickpea flours), instead of relying on refined white chapati flour. Even dishes like biryani can be made WFPB by replacing the meat with chickpeas. And you could go further – to boost the nutritional value of your dish – by using quinoa in place of rice.
If you're looking for more inspiration, check out the Desi~licious Recipes Index – many of these recipes are WFPB and Indian inspired!
Frequently asked questions
What about protein?
Plant-based diets include whole grains (for example, quinoa, barley, oats), beans, lentils, and chickpeas, all of which offer a good balance of protein and staying power.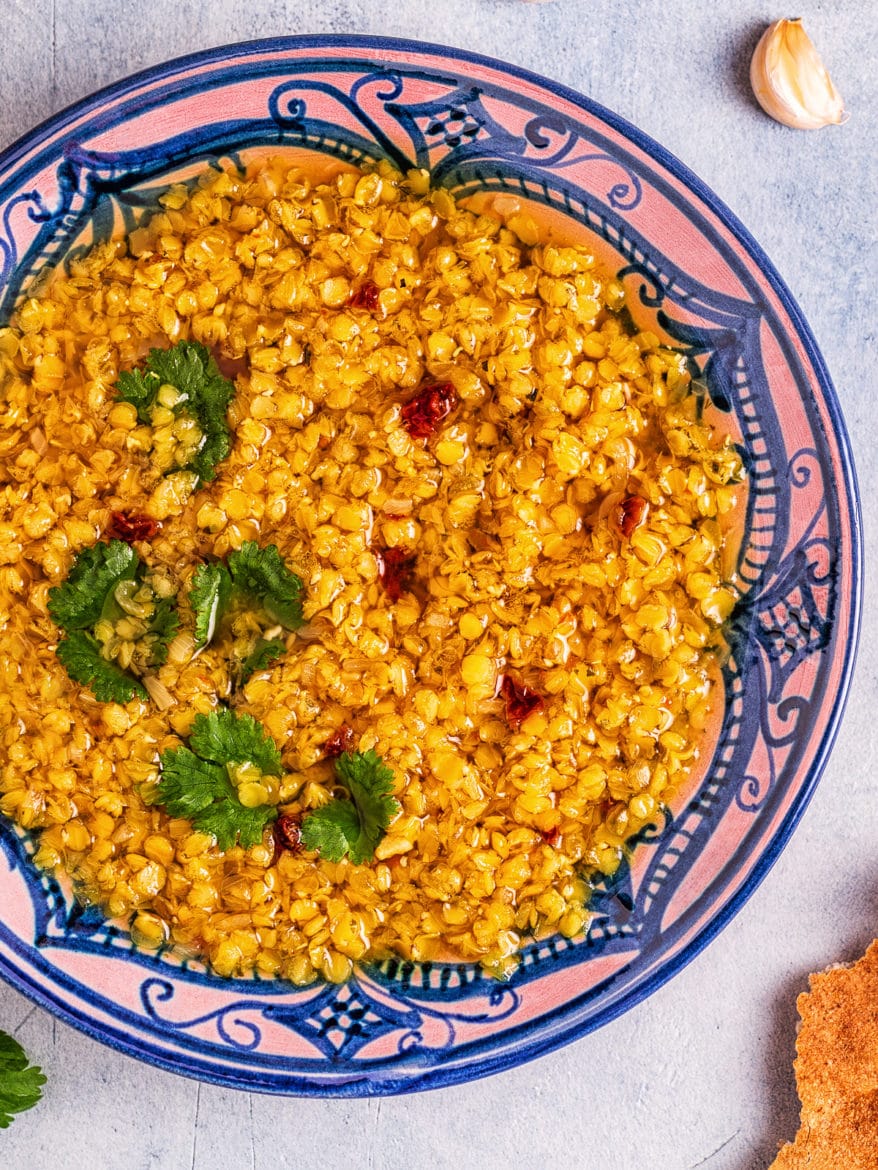 Is it hard to get enough iron on a WFPB diet?
Iron is a vital nutrient for our bodies, and WFPB diets offer an abundance of iron to keep us healthy. As a matter of fact, iron is one of the most abundant minerals in whole grains, nuts/seeds and legumes (beans, lentils, chickpeas and peas), so you should be able to get enough of this essential mineral by including these healthy whole foods in your meals.
However, if you're feeling tired or lethargic, it can be helpful to incorporate more of these iron-rich foods into your diet.
Is it expensive to eat a whole food, plant-based diet?
Eating whole food plant-based doesn't have to be expensive. In fact, some whole grains cost less than processed foods or meat and fish, so eating whole foods can actually save you money in the long term. However, there are sometimes specialty items such as vegan cheese that may seem more costly.
Overall, I would suggest that you think about where your money is spent. This can help you to figure out how you can save money on WFPB ingredients. For example, buying groceries like whole grains (brown rice, quinoa), legumes (lentils) and nuts/seeds will be much less expensive than buying pre-made products that are often made with white flour or refined sugars.
Keep in mind
Changing your life doesn't happen overnight, so keep in mind that progress is something we build upon every day. Be patient with yourself and keep it simple. WFPB living doesn't mean that you have to become a chef or spend hours in the kitchen every day. It simply means that you're choosing whole, minimally processed foods more often and eating a diet made up of mostly plants.
If you're able to – get connected online with like-minded people who share your passion. Embracing a WFPB diet can feel a bit much at first – there are so many things to consider and learn about. It's definitely easier if you have some support.
Desi~liciously Yours,
Shahzadi