Award-winning media dietitian Shahzadi Devje is available for interviews on the latest nutrition news, research and trends.
Shahzadi has appeared as an expert on ReverseD – an international documentary, tackling diabetes on Discovery Life and Cox Media. Her Canadian TV appearances include CP24, CTV Your Morning and CHCH. Shahzadi has been featured in Forbes, Oprah Magazine, NBC, Chatelaine, Global News, AJC, Parents, NPR, Today's Dietitian and more. Shahzadi also writes for the Huffington Post Canada. Find samples of her work below.
Shahzadi is an avid foodie and loves to develop recipes – blending her Eastern roots with Western culture as a result of her upbringing in England. Her recipes have been featured in Huffpost, AJC, Shape, Reader's Digest, and more. Shahzadi loves to take photos of food and her work has been featured in leading food photography websites, including Foodgawker and Tastespotting.
For booking inquiries, contact Shahzadi here.
---
MEDIA WORK
CTV Your Morning - Why stick to sauce when these cranberry recipes are so darn tasty?!!
CTV Your Morning - New ways to use up your favourite starchy vegetables this season
Global News - The best Canadian produce to buy this fall — and how to cook them
Today - These keto-friendly cheese snacks are like gourmet Cheez-Its
Food Network- Best Vegetables to Eat to Lose Weight
Global News - The best foods to eat for an upset stomach
Global News - Vegans, vegetarians may have higher risk of stroke — but experts argue balance is key
CTV Your Morning - These are the best foods to fight seasonal allergies
Global News - 7 reasons why you're always hungry
Oprah Magazine - How to Naturally Boost Energy Without Face Planting Into Your Coffee
Shape Magazine - 6 Papaya Recipes That Taste Like You're On a Tropical Vacation
Live Strong - 7 Recipes for Frozen Treats That Are Perfect After a Summer Workout
KSL - 10 easy side dishes for your next barbecue
KSL - 15 recipes to get you started on the Mediterranean diet
Global News - A healthy five-day meal plan for a single person for $65
Ottawa Parenting - Just another meatless Monday
94.3 The Drive - Healthy Foods That Really Aren't
Sun Life - 7 tips to kick-start healthy eating habits after the holidays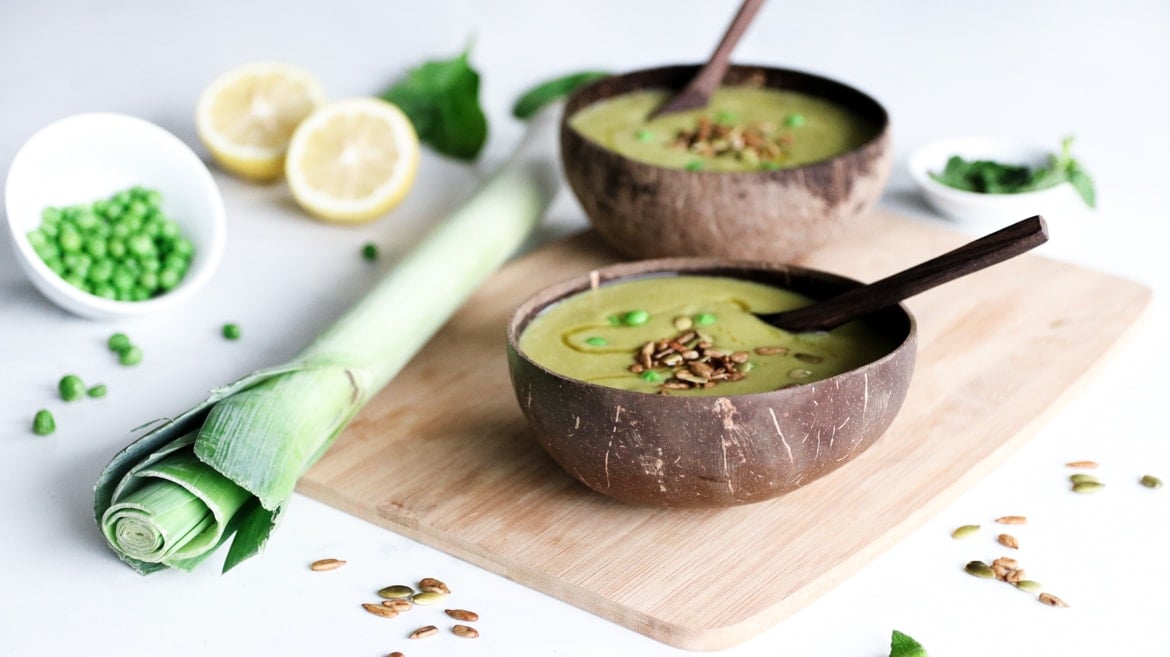 Radio - Global News 640 - Healthy Eating on a Budget
Global News - Healthy Eating on a Budget For One
NBC - 6 Holiday Recipes to Borrow From Cultures Around The World
CHCH Morning Live - Underrated Proteins
Global News - Iron deficiency? Here are the foods you should be eating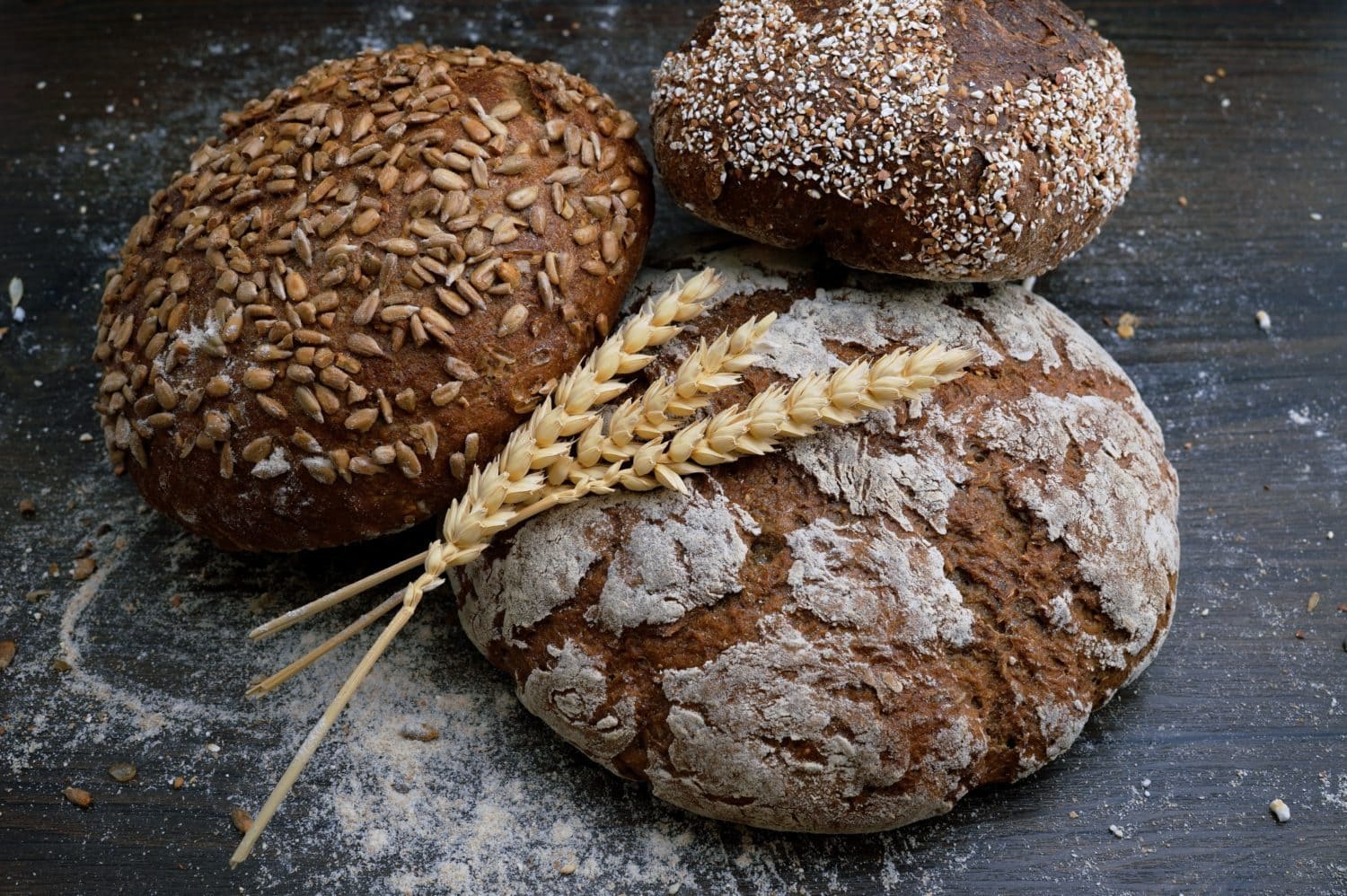 Global News - Best and worst carbs to add to your diet
Global News - If your idea of eating healthy is salads or wraps, you're missing out on these meals
Global News - Good cholesterol may not be so good for some: study
NPR - For Ramadan, More Muslims Shape Diets Around Physical And Mental Health
Chatelaine - Low Carb High Fat Diets
Global News - Here's how often you should be eating fish every week
Forbes - 10 Healthy Food Staples You Should Always Have In Your Kitchen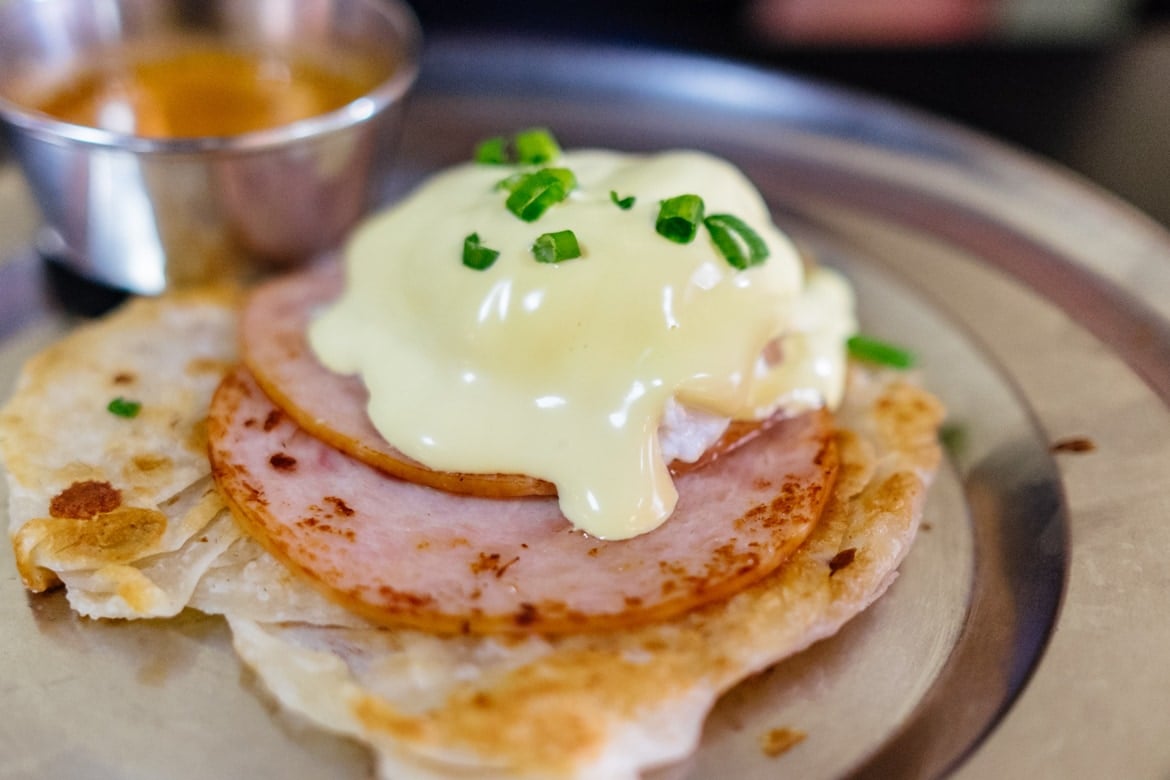 Parents - The Keto Meal Plan for Moms
Global News - 9 healthy foods that aren't actually that good for you
NBC - What is the keto diet — and is it right for you?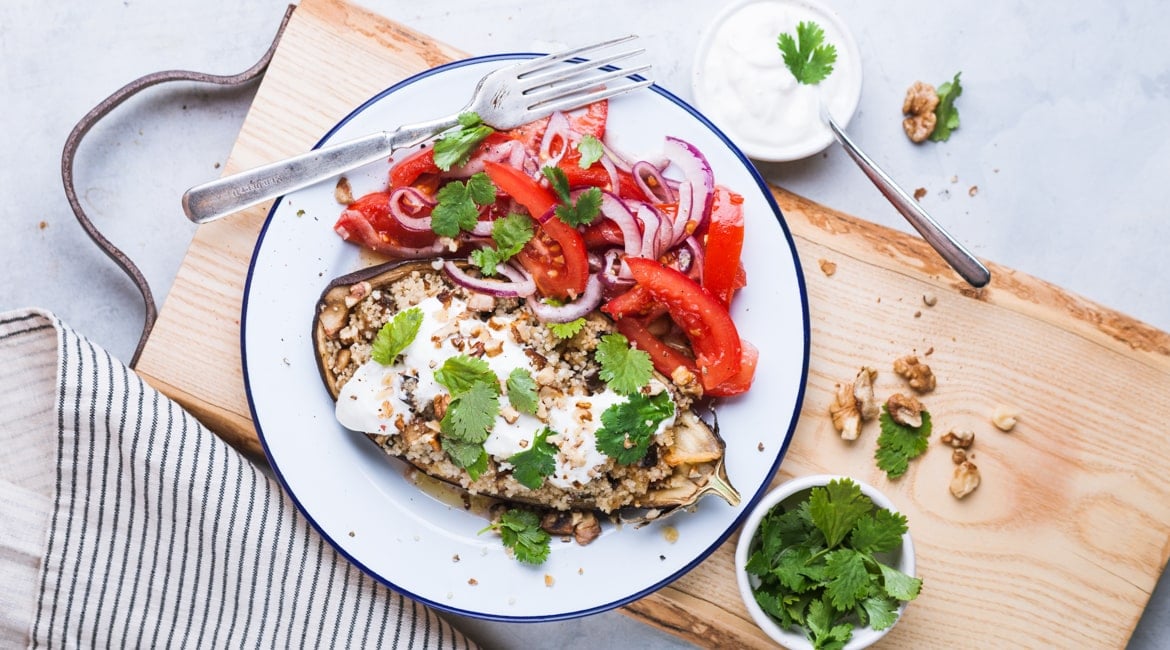 Global News - Simple ways to add nuts and seeds to every meal of the day
VistaCost - Fermentation for Beginners
Global News - 8 so-called 'superfoods' of 2018 and what experts actually think of them
Women's Health - 34 Easy High-Protein Breakfasts That'll Help You Lose Weight
Global News - Best and worst diets of 2018 — here's how to get started
Global News - 100 ways to have a happier, healthier and better 2018
Huffington Post - That Viral Study Telling You To Eat More Fat? It's Full Of Holes
Global News - Fruits and vegetables you should never eat raw — and the ones you should
Global News - Simple ways to integrate spices into your baby's diet
Global News - Babies can start eating spices after 6 months — how to introduce it to their diet
AJC.com - 7 Day Menu
Huffington Post - Chef Charles Mattocks On Creating The First Diabetes Docu-Series
Huffington Post - How I Beat Stress (Plus 14 Recipes To Help Boost Your Mood)
Huffington Post - A Plant-Based Diet Is A Resolution You'll Actually Want To Keep
Fitness Magazine - 10 Healthy Indian Recipes You Can Make at Home
Shape Magazine - 10 Healthy Herbs and Spices You Need In Your Kitchen
Huffington Post - Leaving Judgements Behind Makes Us More Mindful Eaters
Huffington Post - Send Your Kids Back To School With Healthy Lunches Discovery Life & COX - ReverseD Season 1 - The first diabetes reality tv show
Everyday Health - The Best Diabetes-Friendly Takeout Orders When You Don't Want to Cook
Everyday Health - 5 'Low-Fat' Foods That Are Making It Harder to Control Your Diabetes
The Hearty Soul - Simple But Important Steps You Can Take to Manage Out-of-Control Blood Sugar
The Hearty Soul - Delicious superfood vegetarian chilli recipe filled with inflammation
The Hearty Soul - A professional chef lost 200 pounds by using these 6 simple recipes
Spa Week Daily - Your Guide To Nut Milks
The Hearty Soul - Quick and Simple Vegetarian Kebabs with Black Bean and Sweet Potato
Brit + Co - Nutritionists Weigh in on Why You Should Reconsider Doing Whole30
Reader's Digest - 14 Best Foods to Eat When You're Stressed
The Daily Basics - Get Real With Resolutions
CTV Your Morning - Why stick to sauce when these cranberry recipes are so darn tasty?!!

I shared some of my favourite healthy holiday recipes using dried cranberries. From Persian rice to cranberry hummus to 4-ingredient energy bites, this collection will certainly add flavour and fun to your holiday menu! Dec 4th, 2019

CTV Your Morning - New ways to use up your favourite starchy vegetables this season

Let's talk seasonal foods for a minute. Besides being healthier for you and the planet, eating seasonal is easier on your wallet. Plus, you get to support your local farmers who choose to farm sustainably - Nov 5th, 2019

Global News - The best Canadian produce to buy this fall — and how to cook them

The best Canadian produce to buy this fall — and how to cook them - Oct 7th, 2019

Today - These keto-friendly cheese snacks are like gourmet Cheez-Its

These keto-friendly cheese snacks are like gourmet Cheez-Its - Oct 2nd, 2019

Food Network- Best Vegetables to Eat to Lose Weight

Best Vegetables to Eat to Lose Weight - Sep, 2019

Global News - The best foods to eat for an upset stomach

The best foods to eat for an upset stomach - Sep 24th, 2019

Global News - Vegans, vegetarians may have higher risk of stroke — but experts argue balance is key

Vegans, vegetarians may have higher risk of stroke — but experts argue balance is key - Sep 9th, 2019

CTV Your Morning - These are the best foods to fight seasonal allergies

These are the best foods to fight seasonal allergies - Jul 10th, 2019

Global News - 7 reasons why you're always hungry

7 reasons why you're always hungry - Jul. 3rd, 2019

Oprah Magazine - How to Naturally Boost Energy Without Face Planting Into Your Coffee

How to Naturally Boost Energy Without Face Planting Into Your Coffee - Jun. 24th, 2019

Shape Magazine - 6 Papaya Recipes That Taste Like You're On a Tropical Vacation

6 Papaya Recipes That Taste Like You're On a Tropical Vacation - Jun. 20th, 2019

Live Strong - 7 Recipes for Frozen Treats That Are Perfect After a Summer Workout

7 Recipes for Frozen Treats That Are Perfect After a Summer Workout - Jun. 6th, 2019

KSL - 10 easy side dishes for your next barbecue

10 easy side dishes for your next barbecue - May 16th, 2019

KSL - 15 recipes to get you started on the Mediterranean diet

15 recipes to get you started on the Mediterranean diet - May 2nd, 2019

Global News - A healthy five-day meal plan for a single person for $65

A healthy five-day meal plan for a single person for $65 - Mar. 24th, 2019

Ottawa Parenting - Just another meatless Monday

Just another meatless Monday - Mar 19th, 2019

94.3 The Drive - Healthy Foods That Really Aren't

Healthy Foods That Really Aren't - Mar 15th, 2019

Sun Life - 7 tips to kick-start healthy eating habits after the holidays

7 tips to kick-start healthy eating habits after the holidays - Jan 4th, 2019

Radio - Global News 640 - Healthy Eating on a Budget

Top tips on eating healthy on a budget plus more... - Jan 3rd, 2019

Global News - Healthy Eating on a Budget For One

Here's how to eat on a $65/week budget if you live alone - Dec. 30th, 2019

NBC - 6 Holiday Recipes to Borrow From Cultures Around The World

Sharing what's on my table during the Christmas Holidays! - Dec. 22nd, 2018

CHCH Morning Live - Underrated Proteins

Being strapped for time doesn't have to mean prepackaged meal for dinner. I shared quick and easily meals with some of the most underrated proteins - Sept. 7th, 2018

Global News - Iron deficiency? Here are the foods you should be eating

Iron deficiency? Here are the foods you should be eating - Sept. 6th, 2018

Global News - Best and worst carbs to add to your diet

Best and worst carbs to add to your diet - Aug. 19th, 2018

Global News - If your idea of eating healthy is salads or wraps, you're missing out on these meals

If your idea of eating healthy is salads or wraps, you're missing out on these meals - Aug. 2nd, 2018

Global News - Good cholesterol may not be so good for some: study

Good cholesterol may not be so good for some: study - Jul. 24th, 2018

NPR - For Ramadan, More Muslims Shape Diets Around Physical And Mental Health

For Ramadan, More Muslims Shape Diets Around Physical And Mental Health - Jun. 10th, 2018

Chatelaine - Low Carb High Fat Diets

A Group Of Doctors Has Embraced The Low-Carb, High-Fat Diet. But Is It Just Another Fad? - May. 30th, 2018

Global News - Here's how often you should be eating fish every week

Here's how often you should be eating fish every week - May. 17th, 2018

Forbes - 10 Healthy Food Staples You Should Always Have In Your Kitchen

10 Healthy Food Staples You Should Always Have In Your Kitchen - May. 14th, 2018

Parents - The Keto Meal Plan for Moms

The Keto Meal Plan for Moms

Global News - 9 healthy foods that aren't actually that good for you

9 healthy foods that aren't actually that good for you - Mar. 14th, 2018

NBC - What is the keto diet — and is it right for you?

What is the keto diet — and is it right for you? - Fb. 22nd, 2018

Global News - Simple ways to add nuts and seeds to every meal of the day

Simple ways to add nuts and seeds to every meal of the day - Feb. 21st, 2018

VistaCost - Fermentation for Beginners

Fermentation for Beginners: How to Make Tangy, Healthful Veggies (Recipe) - Jan 30th, 2018

Global News - 8 so-called 'superfoods' of 2018 and what experts actually think of them

8 so-called 'superfoods' of 2018 and what experts actually think of them - Jan. 23rd, 2018

Women's Health - 34 Easy High-Protein Breakfasts That'll Help You Lose Weight

34 Easy High-Protein Breakfasts That'll Help You Lose Weight - Jan. 15th, 2018

Global News - Best and worst diets of 2018 — here's how to get started

Best and worst diets of 2018 — here's how to get started - Jan. 4th, 2018

Global News - 100 ways to have a happier, healthier and better 2018

100 ways to have a happier, healthier and better 2018 - Jan. 1st, 2018

Huffington Post - That Viral Study Telling You To Eat More Fat? It's Full Of Holes

That Viral Study Telling You To Eat More Fat? It's Full Of Holes - dec. 29th, 2017

Global News - Fruits and vegetables you should never eat raw — and the ones you should

Fruits and vegetables you should never eat raw — and the ones you should - Dec. 16th, 2017

Global News - Simple ways to integrate spices into your baby's diet

Simple ways to integrate spices into your baby's diet - Dec. 5th, 2017

Global News - Babies can start eating spices after 6 months — how to introduce it to their diet

Babies can start eating spices after 6 months — how to introduce it to their diet - Dec. 5th, 2017

AJC.com - 7 Day Menu

7 Day Menu - Nov. 17th, 2017

Huffington Post - Chef Charles Mattocks On Creating The First Diabetes Docu-Series

Chef Charles Mattocks On Creating The First Diabetes Docu-Series - May. 2nd, 2017

Huffington Post - How I Beat Stress (Plus 14 Recipes To Help Boost Your Mood)

How I Beat Stress (Plus 14 Recipes To Help Boost Your Mood) - Mar. 13th, 2017

Huffington Post - A Plant-Based Diet Is A Resolution You'll Actually Want To Keep

A Plant-Based Diet Is A Resolution You'll Actually Want To Keep - Jan. 3rd, 2017

Fitness Magazine - 10 Healthy Indian Recipes You Can Make at Home

10 Healthy Indian Recipes You Can Make at Home

Shape Magazine - 10 Healthy Herbs and Spices You Need In Your Kitchen

10 Healthy Herbs and Spices You Need In Your Kitchen - Nov. 3rd, 2016

Huffington Post - Leaving Judgements Behind Makes Us More Mindful Eaters

Leaving Judgements Behind Makes Us More Mindful Eaters - Sep. 8th, 2016

Huffington Post - Send Your Kids Back To School With Healthy Lunches

Send Your Kids Back To School With Healthy Lunches - Aug. 17th, 2016

Discovery Life & COX - ReverseD Season 1 - The first diabetes reality tv show

ReverseD Season 1 - The first diabetes reality tv show

Everyday Health - The Best Diabetes-Friendly Takeout Orders When You Don't Want to Cook

The Best Diabetes-Friendly Takeout Orders When You Don't Want to Cook

Everyday Health - 5 'Low-Fat' Foods That Are Making It Harder to Control Your Diabetes

5 'Low-Fat' Foods That Are Making It Harder to Control Your Diabetes

The Hearty Soul - Simple But Important Steps You Can Take to Manage Out-of-Control Blood Sugar

Simple But Important Steps You Can Take to Manage Out-of-Control Blood Sugar

The Hearty Soul - Delicious superfood vegetarian chilli recipe filled with inflammation

Delicious superfood vegetarian chilli recipe filled with inflammation and pain-fighting ingredients

The Hearty Soul - A professional chef lost 200 pounds by using these 6 simple recipes

A professional chef lost 200 pounds by using these 6 simple recipes

Spa Week Daily - Your Guide To Nut Milks

Your Guide To Nut Milks

The Hearty Soul - Quick and Simple Vegetarian Kebabs with Black Bean and Sweet Potato

Quick and Simple Vegetarian Kebabs with Black Bean and Sweet Potato

Brit + Co - Nutritionists Weigh in on Why You Should Reconsider Doing Whole30

Nutritionists Weigh in on Why You Should Reconsider Doing Whole30

Reader's Digest - 14 Best Foods to Eat When You're Stressed

14 Best Foods to Eat When You're Stressed

The Daily Basics - Get Real With Resolutions

Get Real With Resolutions
---
FEATURES
Today's Dietitian - RDs to Watch in 2017
Pen Nutrition - Carbohydrate, Fat and Mortality
Today's Dietitian - RDs to Watch in 2017

RDs to Watch in 2017

Pen Nutrition - Carbohydrate, Fat and Mortality

Carbohydrate, Fat and Mortality
---
BRANDS
Food photography
Photography - Social Media
Recipe creation and photography
Recipe and video creation
Recipe creation and food photography project for TV
Recipe creation and food photography project for TV
Recipe creation and food photography project for TV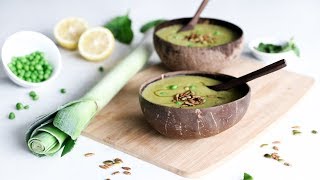 Recipe Video: Mint Pea Soup Recipe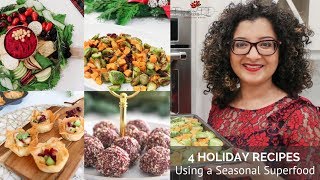 Recipes Creation & Educational Videos: 4 Holiday Recipes Using a Seasonal Superfood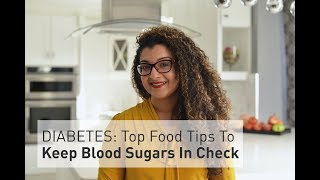 Recipe & Educational Video: Top Food Tips To Keep Blood Sugars In Check
Food photography

Social media branded content for Nutiva

Photography - Social Media

Social media branded content for Shea Moisture

Recipe creation and photography

Social media branded content for California Dried Plum Board

Recipe and video creation

Social media branded content for Garden of Life Canada

Recipe creation and food photography project for TV

Recipe creation and food photography project for Marine Stewardship Council for TV and print media

Recipe creation and food photography project for TV

Recipe creation and food photography project for Marine Stewardship Council for TV and print media

Recipe creation and food photography project for TV

Recipe creation and food photography project for Marine Stewardship Council for TV and print media

Recipe Video: Mint Pea Soup Recipe

Recipe book promotion for celebrity chef Corbin in collaboration with Kitchen Aid Canada.

Recipes Creation & Educational Videos: 4 Holiday Recipes Using a Seasonal Superfood

Recipe development, blog writing, food photography and recipe videography for The Cranberry Institute via Richard Narayansingh

Recipe & Educational Video: Top Food Tips To Keep Blood Sugars In Check

Recipe creation, food photography, blog and educational video for Bentilia Pasta