About Shahzadi Devje – Desi~licious RD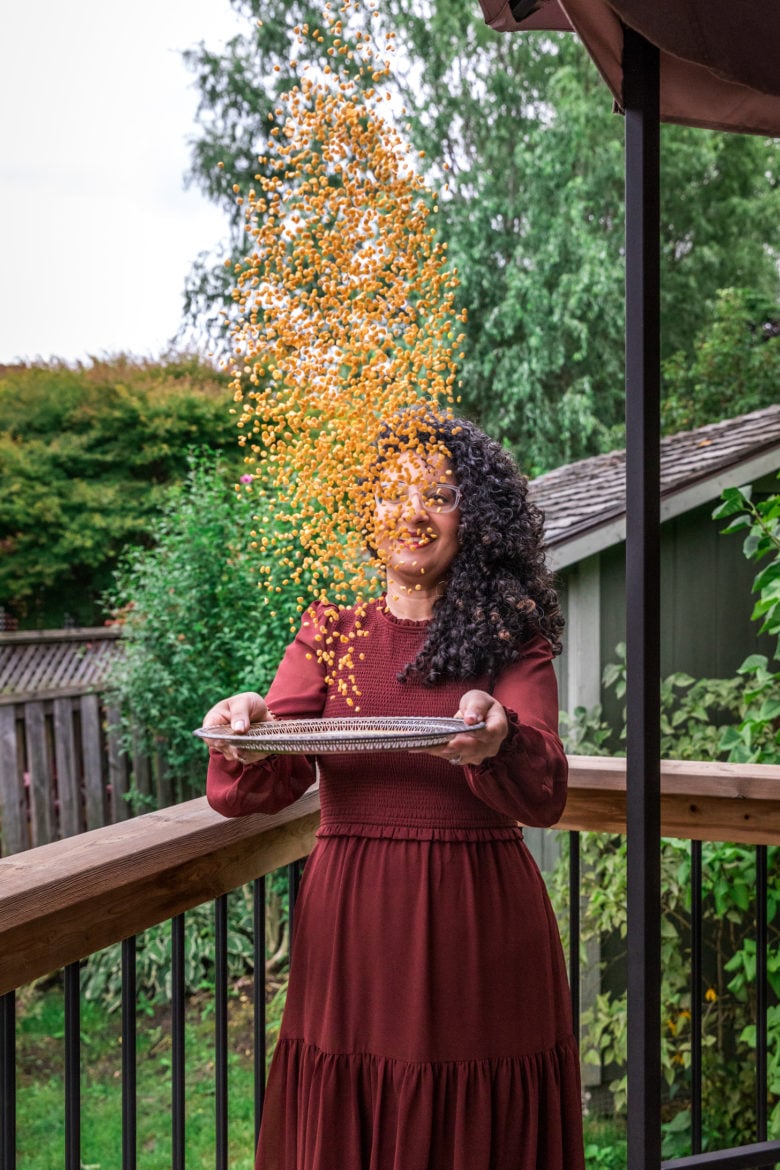 Hi everyone, welcome! I'm Shahzadi Devje, RD CDE MSc, and I'm a Registered Dietitian and Certified Diabetes Educator in Canada.
If you've read my story, you know how passionate I am about inspiring you to eat for health and nourish mindfully with culturally inclusive and empathetic diet guidance. Quite simply, I chew scientific research for breakfast and pack it into digestible offerings to fuel your health journey and help you nurture a positive relationship with food.
My mission is to cut through the nutritional noise and serve up Desi~licious recipes to help busy health seekers thrive. Key ingredient? Health-optimizing actionables. The kind that makes people drool over a plate of crispy samosas – doused in sweet tamarind chutney!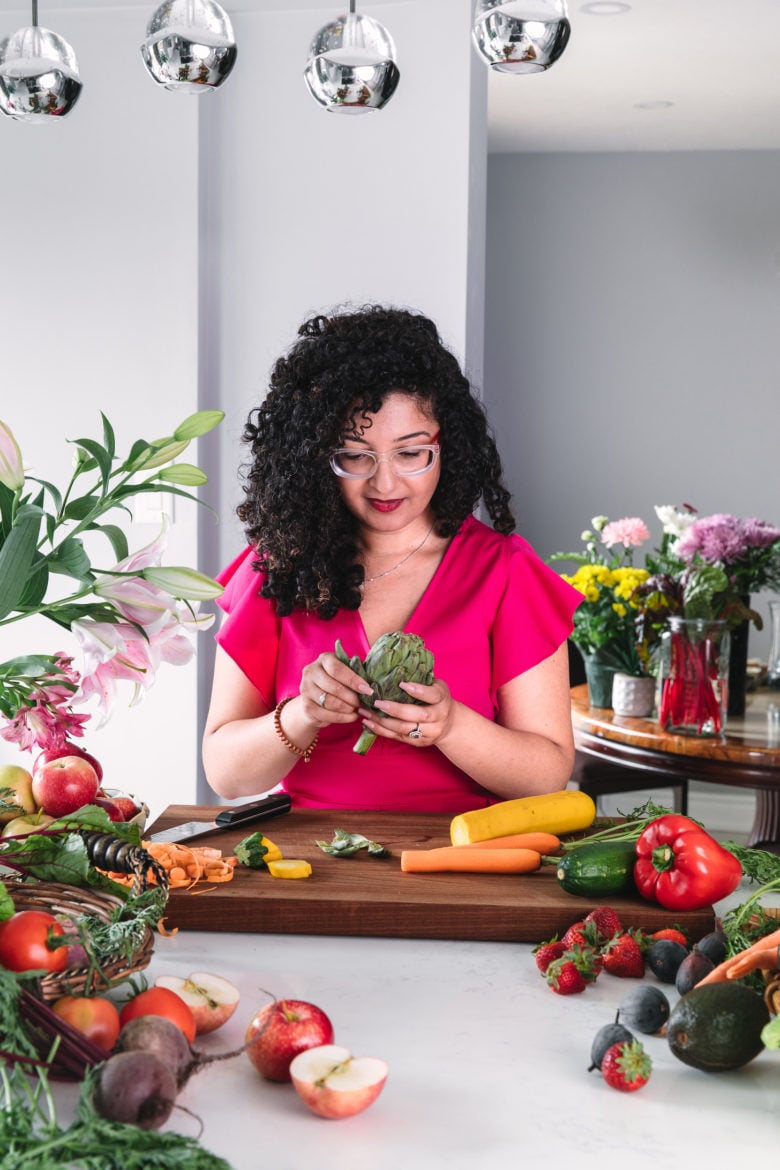 What is Desi~licious RD?
This blog is your go-to source for:
(It's also the place where those dreaded food cravings kick in, which is unkind of me because I'm supposed to inspire healthy eating. But hey, I think gawking at drool-worthy food photos, and recipe videos will inspire you to take action in the kitchen).
Ways Desi~licious RD helps with all that?
Freebies like these:
Done-for-you meal plans to end your cooking wars, like these:
Plus, national press and media along with brand collaborations (AKA "partner" work)



What is a Dietitian?
Registered Dietitians (RDs) are trained and regulated healthcare professionals specializing in food and nutrition science who have satisfied stringent criteria to obtain and retain their credentials.
Credentials & education
Bachelor of Science (BSc) in Nutrition, The University of Surrey, UK
Master of Science (MSc) Public Health Nutrition, London School of Hygiene and Tropical Medicine
Post Graduate Diploma (PGDip) Human Nutrition and Dietetics, Metropolitan University, UK
Dietetic Internships completed at St. George's Hospital NHS Trust, UK
Dietetic Internships completed at Hammersmith Hospital Imperial College Healthcare NHS Trust, UK
Registered Dietitian (RD), Health and Care Professions Council (HCPC), UK (2009)
Registered Dietitian (RD), College of Dietitians of Ontario (CDO), Canada
Dietetic internship with William Osler Health System, Canada
Certified Diabetes Educator (CDE), Canadian Diabetes Educators Certification Board (CDECB), Canada
Choices and Changes Faculty Training, Institute for Healthcare Communication (IHC), Canada
Peer Leader: Stanford Chronic Disease Self-Management Program, Central West Local Health Integration Network, Canada
Peer Leader: Stanford Diabetes Self Management Program, Central West Local Health Integration Network, Canada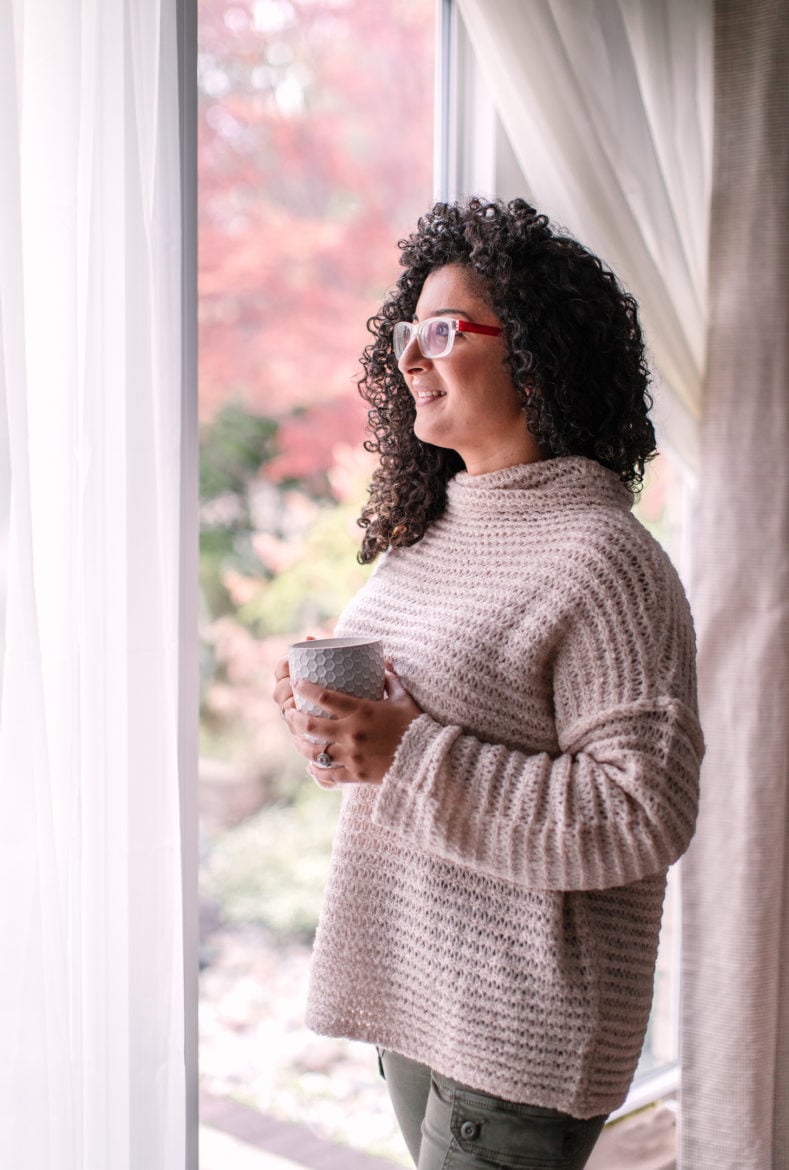 D-School. Beating Type 2. Desi~licious style. By Shahzadi Devje
Learn how to optimize blood sugar control and find food freedom with results-getting culturally inclusive Desi diet guidance. It's packed with credible science-backed diabetes education to fast-track your health transformation.
Let's Stay Connected!
We can keep in touch in numerous ways. I'd be ecstatic if you joined me on Instagram, YouTube and Facebook to follow along on my culinary adventures.
If you're more of a reader, then sign up for my newsletter where I share recipes, nutrition tips and all the latest happenings.
Wishing you good health!
Desi~liciously Yours,
Shahzadi