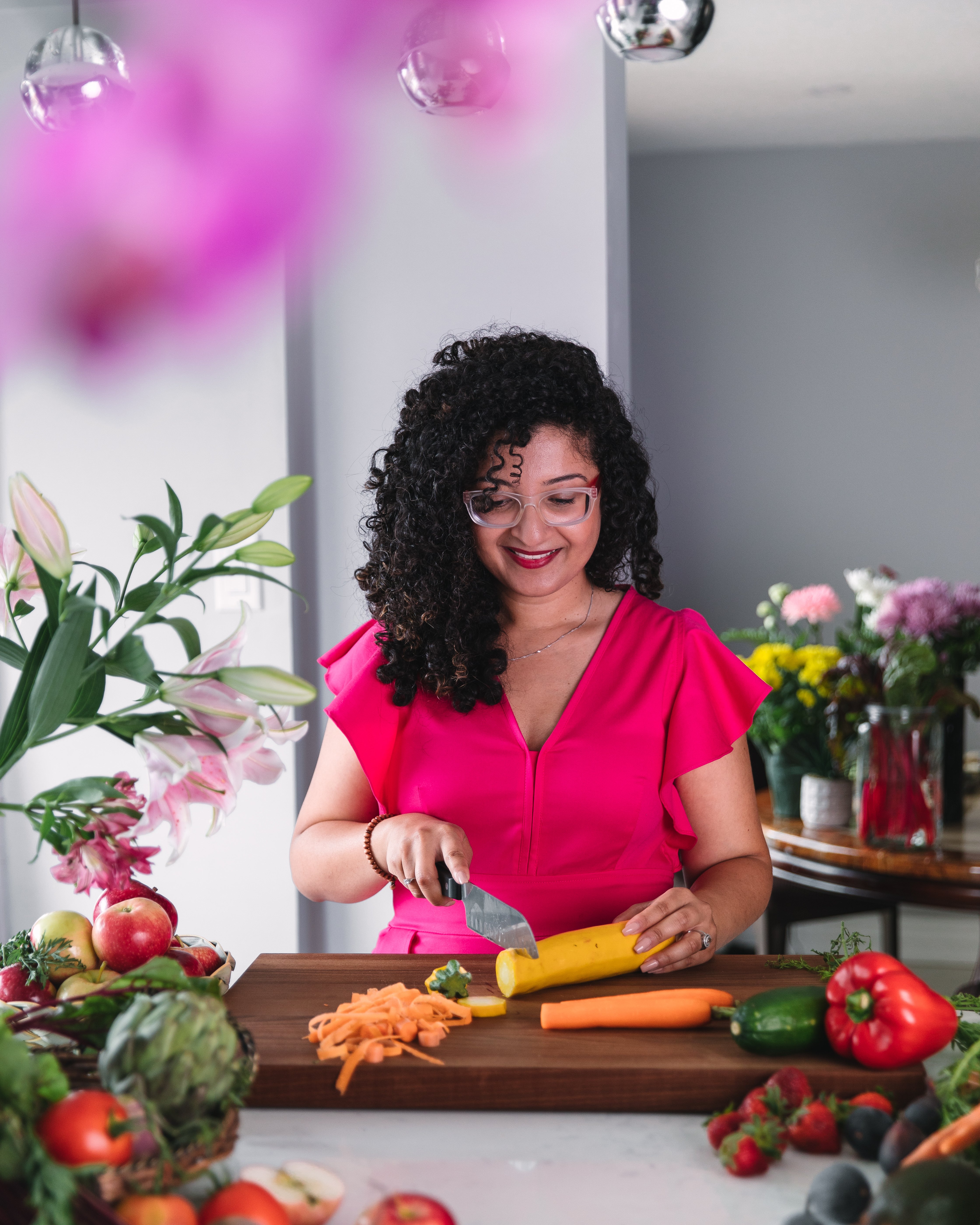 Hey there, Health Seekers, Healthy Brands & Corporate Groups!
As a Registered Dietitian, it's my mission to not only provide my community with delicious meal ideas, and simple strategies for healthy living but to also give awareness to brands that I feel align with my nutritional philosophy…
And that is, that eating healthily is a way of life, but it must also be enjoyable -- really enjoyable.
If you're a health seeker (individual or group), or you represent a "healthy brand" and are interested in working with me: Shahzadi Devje, Desi~licous RD -- here's how I can help you…
---
Media: Written, Video or Audio
Are you looking for an award-winning media Dietitian and Nutrition Expert to comment on the latest health trend (written, video or audio) or to have as an engaging guest for your media feature?
WRITING
I am available to contribute to your publication as a Nutrition & Diabetes Expert.
Besides being a regular HuffPost blogger, I've also been featured in:

Forbes

National Public Radio

NBC

Chatelaine Magazine

Shape Magazine

Global News

Atlanta Journal-Constitution
Check out all of my media features!
VIDEO/TV & AUDIO/RADIO
Available to contribute to radio and on-camera nutrition segments.

I regularly appear on CTV Your Morning, sharing healthy recipes and nutrition tips. Past TV appearances have included CP24 ad CHCH.
Previously, I also served as the resident Nutritionist for REVERSED, a diabetes-focused docu-series, by celebrity Chef Charles Mattocks (Aired July 2017 on Discovery Life Channel and Cox Communications). I developed the nutrition program; including education sessions for the show participants:
Facilitated diabetes relevant workshops and cooking demonstrations - live for TV segments

Provided one-on-one coaching and nutrition support to participants

Collaborated with show producers and director to plan and execute segments

Worked with the show chef to prepare diabetes-friendly meals and snacks for participants

Media and PR activities to promote the show
Check out the teaser video below!
We had the great pleasure of working with Shahzadi during the production of our reality TV show, Reversed (filmed in Montego Bay, Jamaica).

Shahzadi also distinguished herself as the consummate professional and was such a joy to be around at all times. We instantly gravitated to her calming and joyful spirit and demeanor.

In fact, she was widely regarded as the surrogate mom for everyone on set. We are grateful for the privilege of having worked with Shahzadi."

~ Charles Mattocks Productions
---
Brand Representation
If you think your brand might be a good fit for the Desi-licious RD platform, here are all the ways I would love to show it off for you!

Sponsored blog posts (recipes and/or product placement)

Sponsored video content (recipes and/or product placement)

Product reviews

Educational & nutrition resources videos

Giveaways & social media promotional posts

Email & website promotions
It is always an absolute pleasure working with Shahzadi. She is a consummate professional, distinguished by her curiosity, warmth, passion, and unmistakable authenticity. Beyond her expertise as a Registered Dietician, Shahzadi is a creator, an entrepreneur and a media expert on camera with a unique ability to bring nutritional information to life. She values partnerships and most importantly, thinks critically about those she embarks on ensuring they align deeply with her own values and beliefs. As such, you know that she only undertakes projects she is 100% passionate about and committed to. Shahzadi will be frank and honest with you, and if you're fortunate that your missions, visions and goals align, it will be a relationship you'll cherish for a long time.

~Celine Rouzaud, Marine Stewardship Council
You are not just a talented Nutritionist Dietitian but an awesome writer and, cook - wow!! The recipe and blog is awesome, and we like it very much".

~Bentilia Pasta
"The product video is amazing! We LOVE it".

~California Dried Plums
"We LOVE your video recipe. It's incredible".

~Kitchen Aid Canada Ambassadors
---
Corporate Wellness, Group Consulting & Keynote Speaking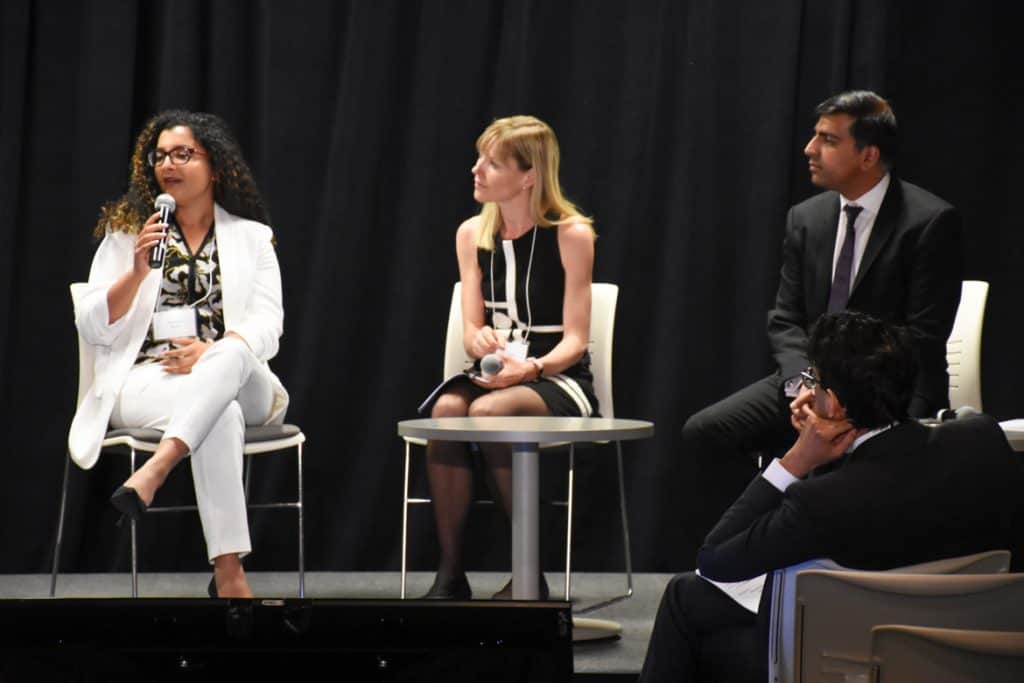 Does your corporate group want to create a more healthy-minded community and health-forward work culture?
Do you have a health-focused event that you wish to feature an award-winning Dietitian and dynamic keynote speaker?
Here is how I can help with your corporate group's needs:
Interactive Workshops, Online Wellness Programs, Lunch and Learns, Booth Events & Food Demos

Experience collaborating with top-tier organizations in designing, delivering and evaluating employee wellness initiatives, supporting corporate wellness events and lunch and learn speaking events.

FEATURED PARTNERS: I have partnered with notable companies such as Proctor & Gamble, PwC, and Lifescan.
​"Shahzadi Devje's workshop was highly interactive. She presented valuable information which was tailored to meet the needs of our diverse client base.

I found Shahzadi's workshop to be highly informative and thorough. We look forward to having Shahzadi back for another wonderful presentation."

~ Across Boundaries, An Ethnoracial Mental Health Centre
CONTACT ME
about working with your Corporate Group or to inquire about Keynote Speaking
---
Product Innovation & Recipe Development
Let me help YOU build your health & nutrition company with product innovation, recipe development, and creation of other visually inspiring resources for your community and target audience!
Recipe development and review, menu and nutrition program planning, nutritional analysis and food photography.

Yes, photography too!

FEATURED WEBSITES: leading food photography websites, including Foodgawker and Tastespotting

---
Social Innovation & Community Engagement
As the Chairperson of a progressive, volunteer-driven international civil society (2015-2018), I was responsible for the following:

Leading the management and operations

Global team recruitment and coaching

Stakeholder management

Outreach, programming & evaluation

Marketing & communications

FEATURED PROJECT: The

Ismaili Nutrition Centre

-- empowering the global and diverse Ismaili Muslim community to embrace healthy eating, and healthy living, ultimately to reduce the risk of non-communicable diseases
I would value the opportunity to bring this kind of social innovation to your company or project, as well!
CONTACT ME
about Product & Social Innovation for YOUR business.
MORE INFO FOR HEALTHY BRANDS & MEDIA:
Learn more about working with Shahzadi Devje, The Desi~Licious RD