Shahzadi Devje: A Story of Hope, Digging Deep and Becoming The Desi~licious RD
For several years, I have thought about the best way to tell my story. Just as with my clients, I have come to find out that genuine connections are strengthened when we truly know one another. I want to try and replicate that feeling here, and convey some of my struggles and vulnerability to show that we all must deal with such challenges.
About two years ago, I came across the work of the incredible Brené Brown, and it had such a profound impact on me! If you're familiar with Brené's work, you will know how deeply insightful her wisdom is. There is simply nothing quite like it. 
She's dedicated her life to studying courage, vulnerability, shame, and empathy. In Brené's words, "owning our story and loving ourselves through the process is the bravest thing we'll ever do."
And this is me just doing that. Owning my story, with all its ups and downs. It's not a short tale, but that's because it's my story of evolving into me; how I became the person that writes on these pages, how I became a dietitian and most importantly, how I found myself in the process.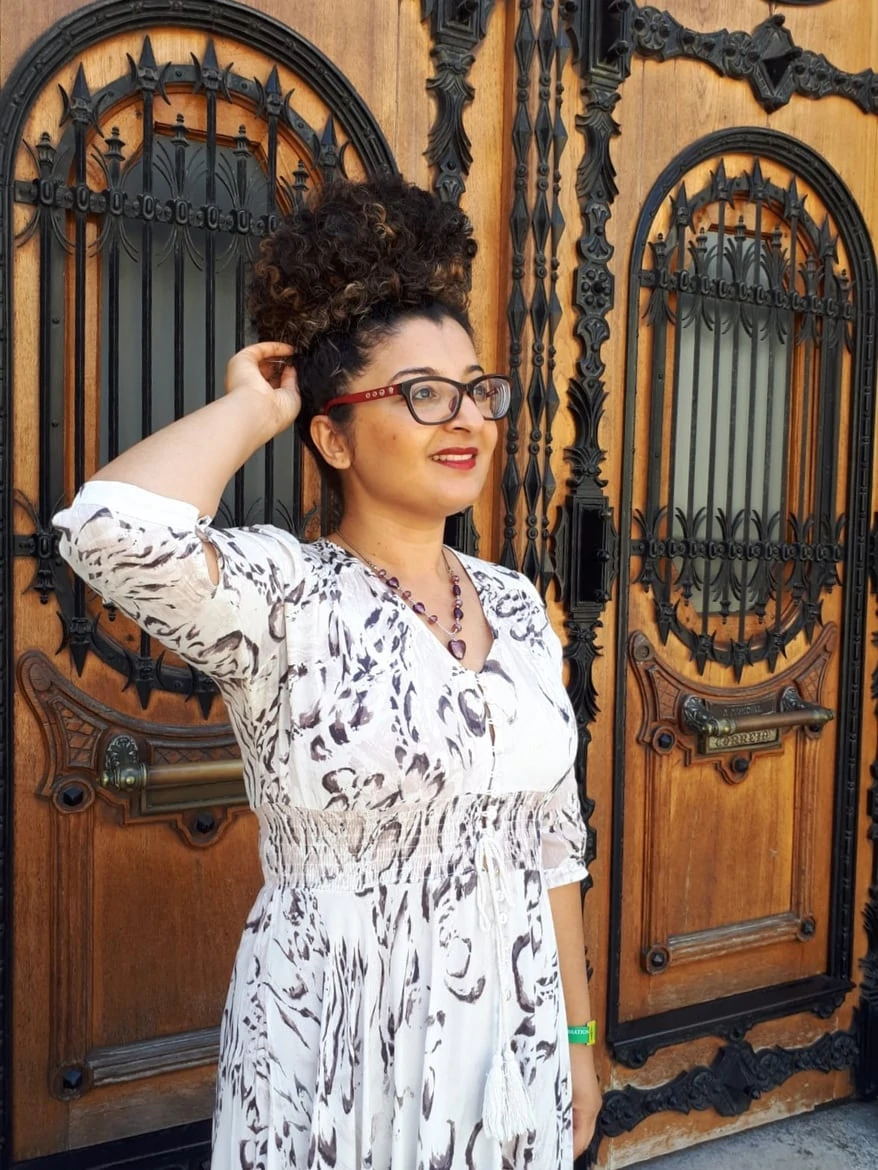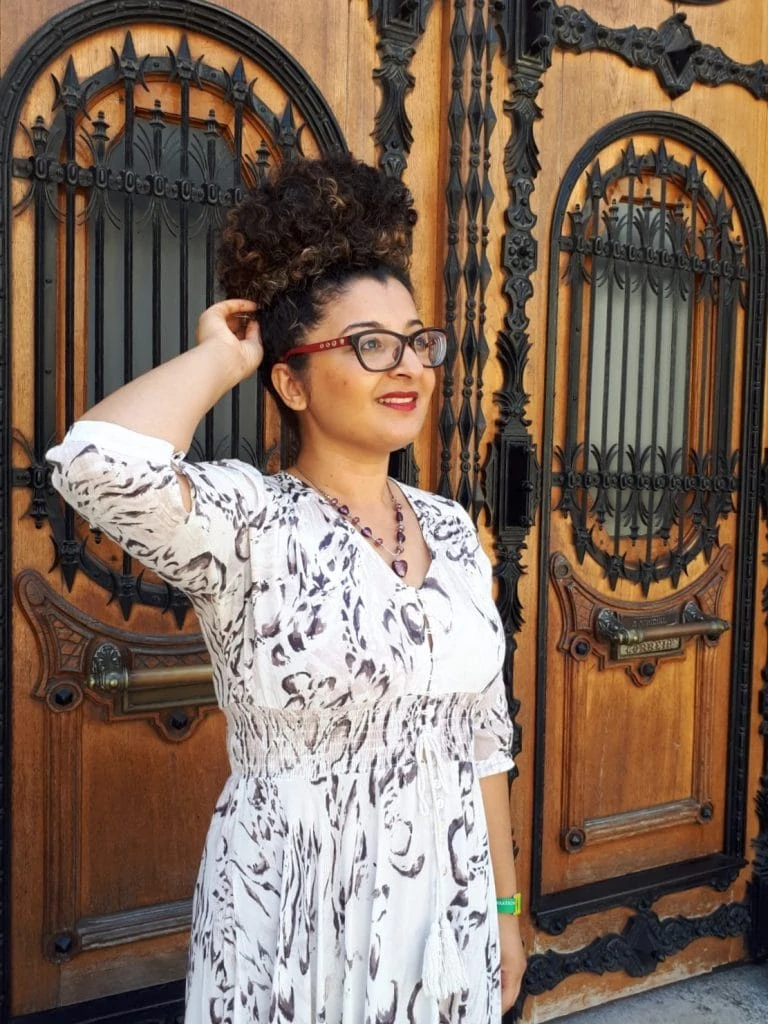 The Inception:
Let me start off by saying that it was no piece of cake. I thought long and hard about a brand name, but nothing concrete naturally came to mind. After all, I wasn't just seeking a name – it had to capture the complete essence of my life story and nutritional mission, while also representing my religious and cultural identity.
After relentless toying and crossing off ideas, Desi~licious RD was born. The word "Desi" is commonly used to represent South Asians, mainly from the subcontinent. This illustrated my Pakistani heritage and roots, and together with "licious", it depicts how nutritiously delicious Desi food is. Contrary to popular belief, it is also not intended to cause chronic heart conditions.
Additionally, owning the concept of deliciousness, with all its connotations, for me has a wider meaning. It encapsulates my values and beliefs in fighting oppression and patriarchy, as well as improving gender equality and representation.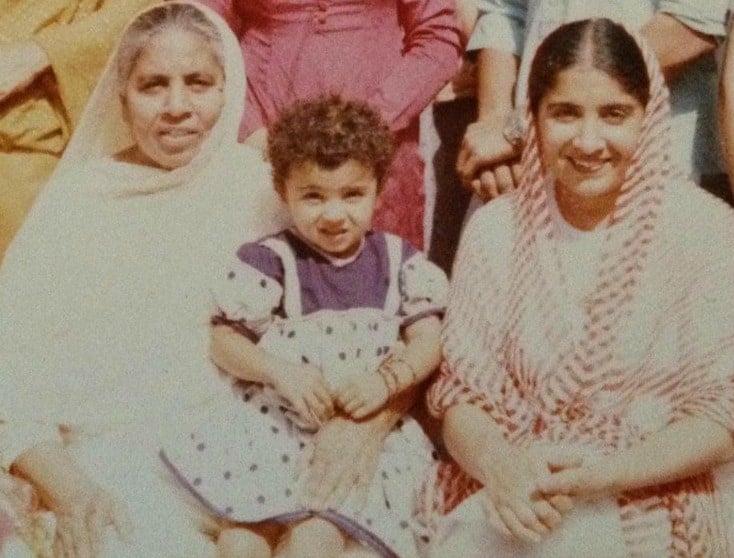 As a Pakistani child, I often witnessed women being treated as inferior. They were subservient and submissive, with their opinions offered very little value, if any. Even mothers, wives, sisters and daughters in my family were barely handed any leadership roles or permitted to make individual decisions.
The only exception to this rule was my grandad, who paved the way for success and ambition in his daughters, including my mother. That automatically cultivated its way into my relationship with mum…or Babul, as I like to lovingly call her.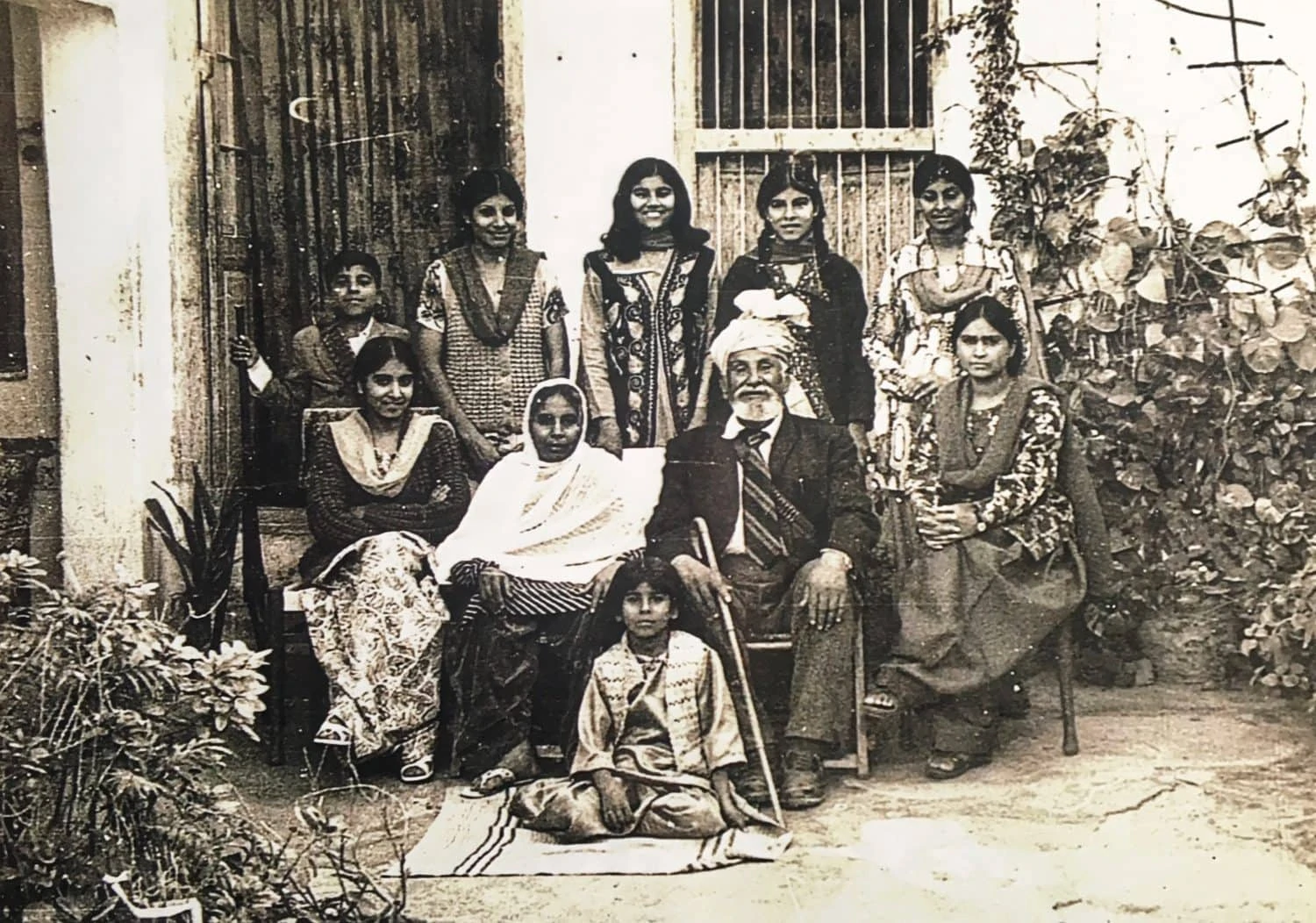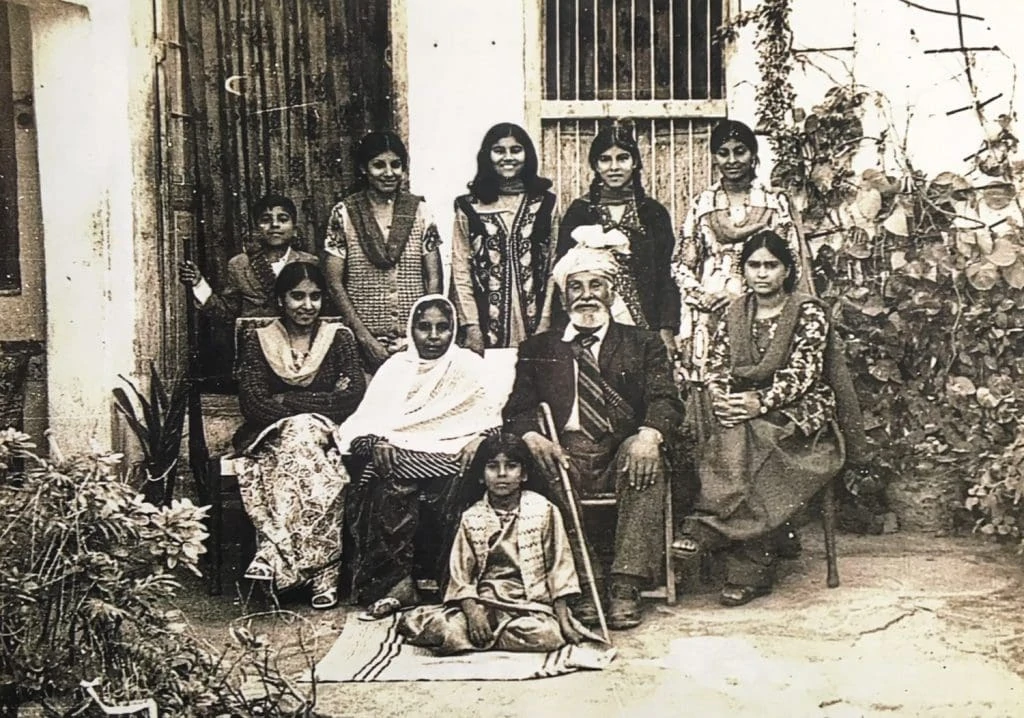 I draw constant strength, courage and resilience from Babul. Strength to follow my dreams, courage to fight for them, and resilience to understand that it takes time to smash patriarchal oppression.
Where Mum came from a family that was open to women following their passions, things were a tad different in Dad's household. His background was more authoritarian and restricted. This ultimately made its way into our everyday lives…and my dreams of transforming into a successful woman with a high-flying career.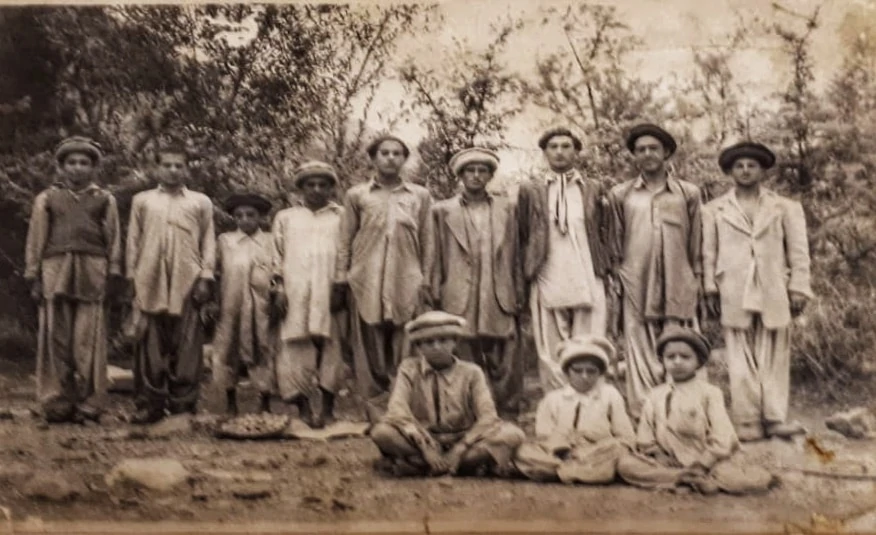 The Move:
It became even more complex when together with my family, I uprooted to the UK at age six. Then, it was not just a case of defying norms and cultivating my own path as a woman, but also to assimilate into a culture completely alien to mine, while also holding onto my religion and traditions.
I struggled to function in a household where women faced suffering, while also grappling with an outside world which came as a stark contrast to my own. What does a child resort to in such a situation? They turn to their dreams. These dreams aren't just visions floating about. They are an escape button, a pause from a reality, and oftentimes, serve as motivation to turn them into something tangible.
Around the same time, my father was diagnosed with Type-2 diabetes. His condition had already advanced and we'd been completely unaware! As immigrants to the UK where language and cultural barriers were already prevalent, we now had to figure out a way to help Dad with his condition.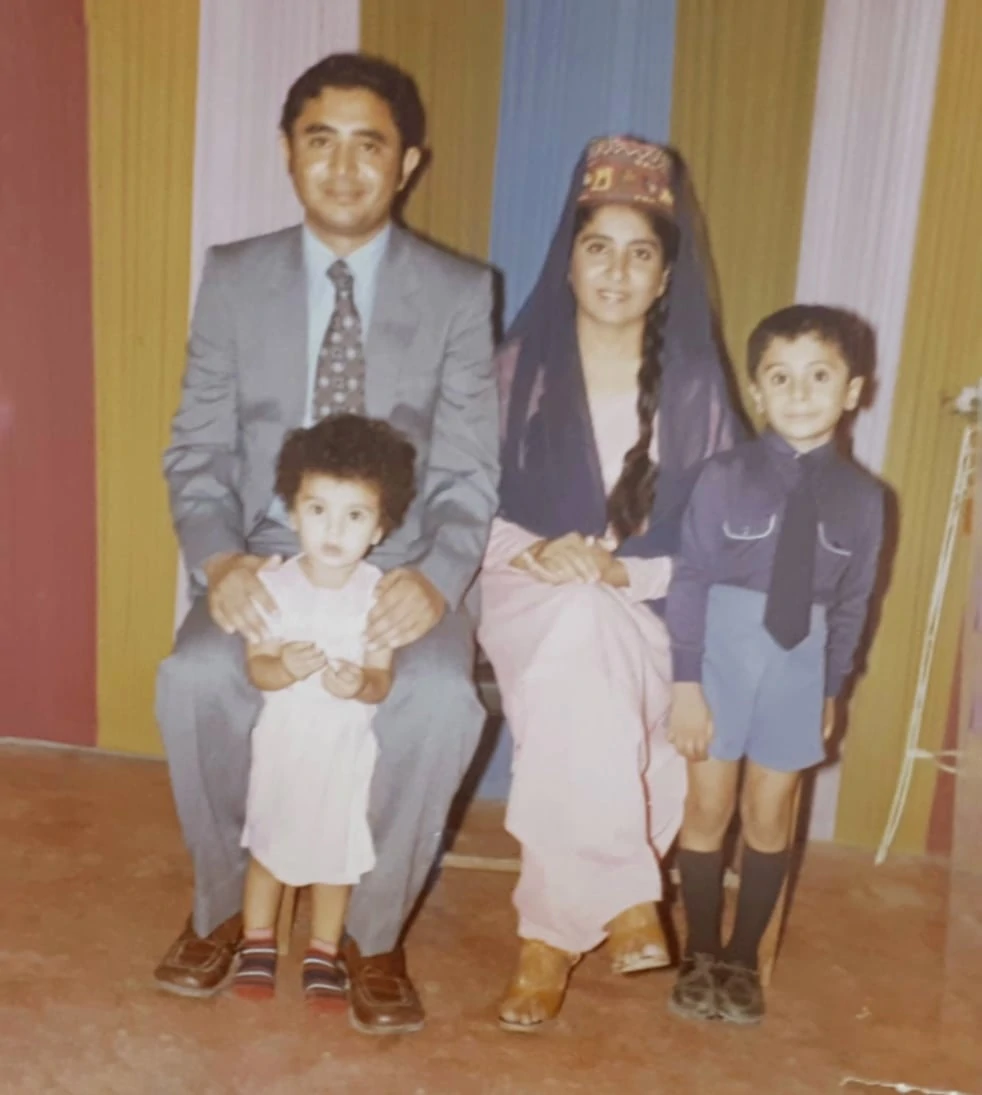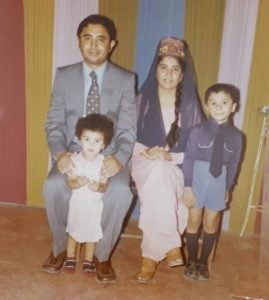 The Struggle:
It was not easy. Dad would eat voraciously due to his unregulated blood sugar levels. Our helpful attempts at bringing the situation somewhat under control were often met with resistance. He'd understandably be irritable and on edge, which often created difficult situations at home.
He also suffered from sleep apnea. As a small child, it was terrifying to witness Dad gasping for air in the middle of the night. My mind would automatically go to a very dark place. Thoughts of, God forbid, him passing away would plague my young mind.
As a family unit, we were disorientated by his illness. In order for us to help him, we had to first help ourselves by understanding what he was going through. However, at that point in time, I was still on the far side of my nutritional journey.
And so, I began to dream. I weaved images of a successful woman fulfilling her passions. This woman was a force to be reckoned with, she was a powerhouse. She radiated energy and happiness wherever she went. She was helpful and assisted people in being the best versions of themselves. She was kind, loving and nurturing. She was part an image of my mother, and part a woman that I didn't recognise…until I grew up and realised that another half was me. I wanted to be that woman. "I will become her", I'd tell myself often.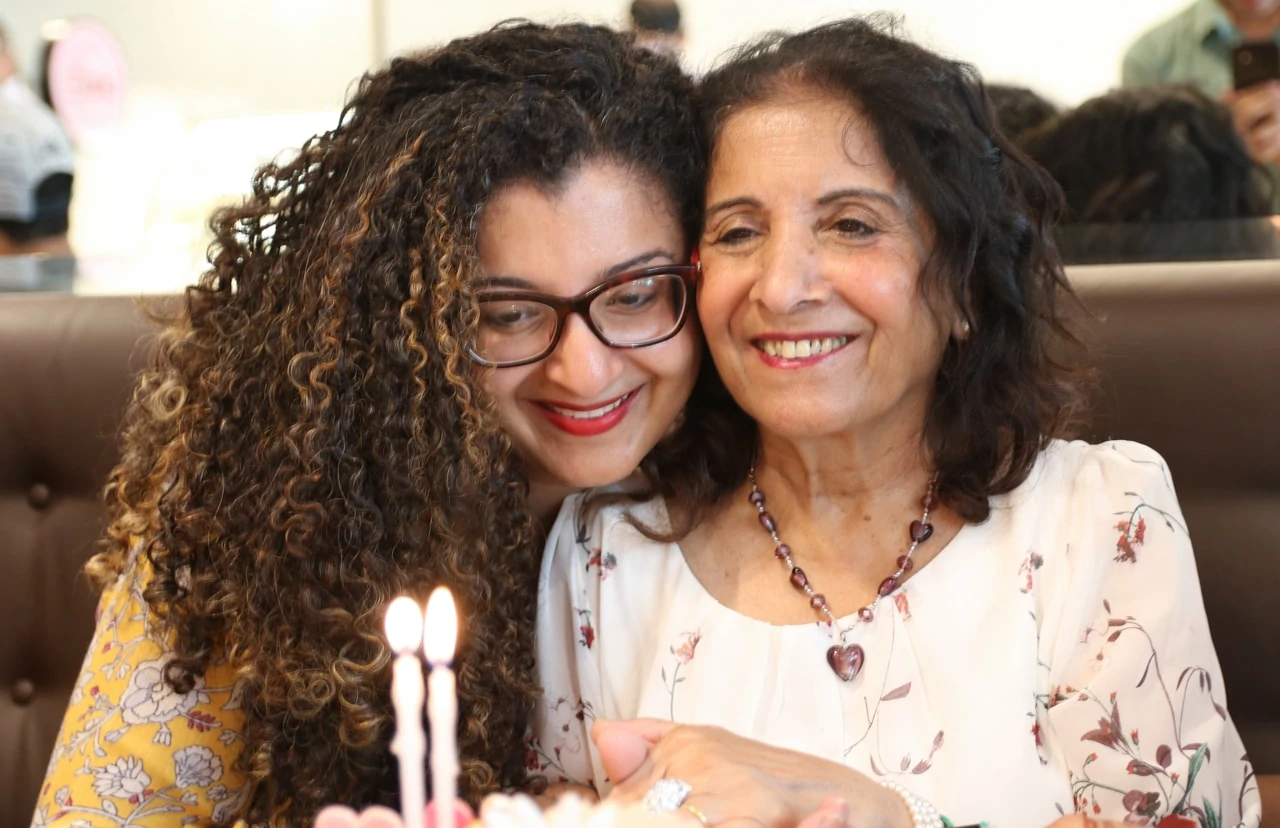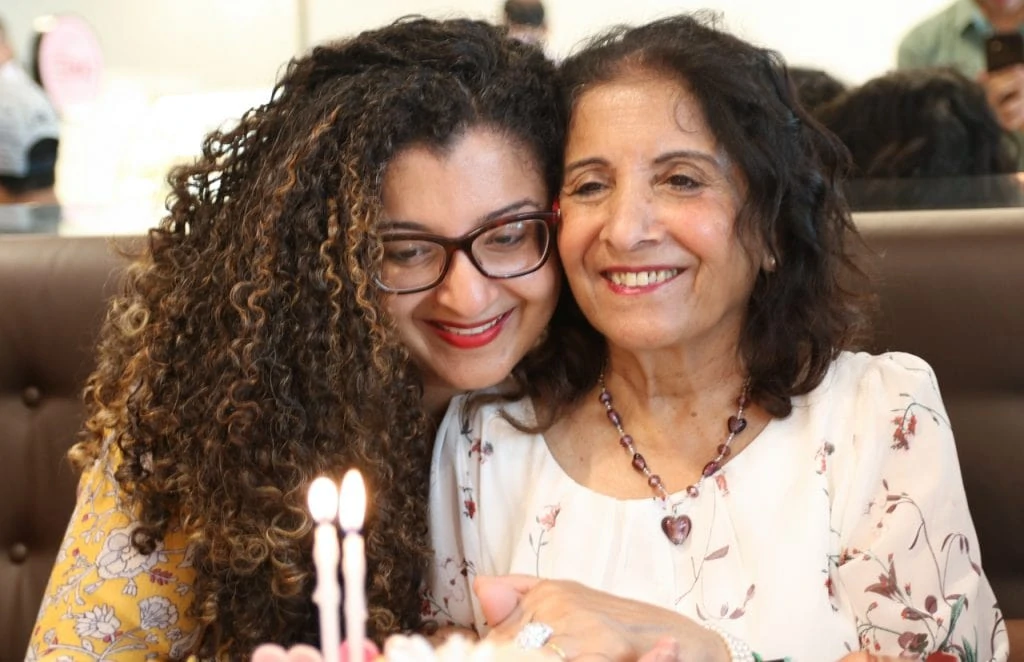 The Dream:
For me to become that woman, I had to fight. Whether it was the internal fight to bring up the difficult conversation to pursue higher education, or the fight to eventually move to London for university which meant moving out. But I reminded myself of the woman from my dreams.
And you know what? I chose to become that woman.
Education was my gateway to not just (eventually) Desi~licious RD, but also to spiritual, mental and emotional freedom. I decided to officially embark upon my nutrition and dietetics journey; actively choosing to pursue the profession after my father's experience with diabetes and unhealthy eating patterns. I was passionate about giving back and making a difference. My conscience kept nudging me towards helping people to live better lives. Therefore, I was determined that my career path had to be in health and nutritional sciences.
Moving to London did come with immense physical space which I really was not used to, but I never felt totally disconnected from my home life. Instead, I dedicated the extra time and space to praying more and praying hard. I'd ask God for direction and healing in times of immense suffering and pain, and overtime, my confusing world became more fulfilling and less lonely. As an Ismali Muslim, I tightly held onto the words of His Highness, the Aga Khan, who is the greatest gift of my life. His teachings encourage me to be mindful in every aspect of life, and to give back as much as possible.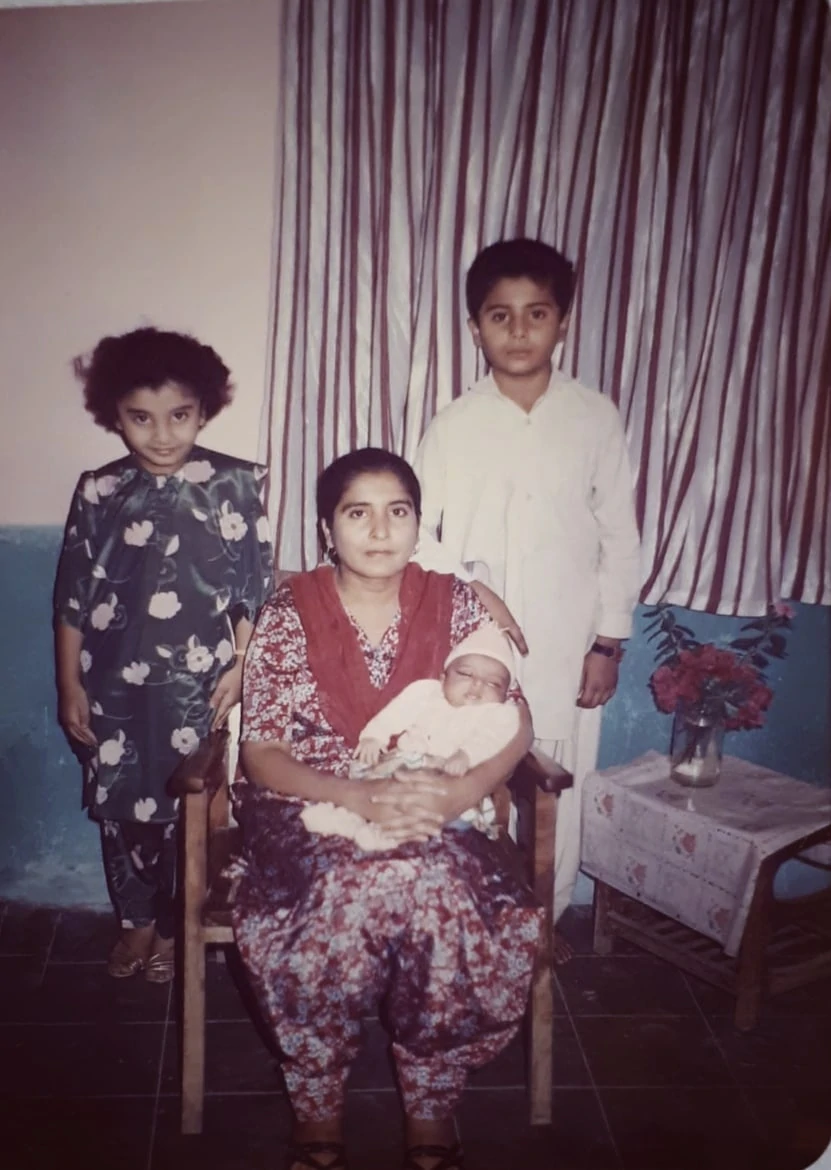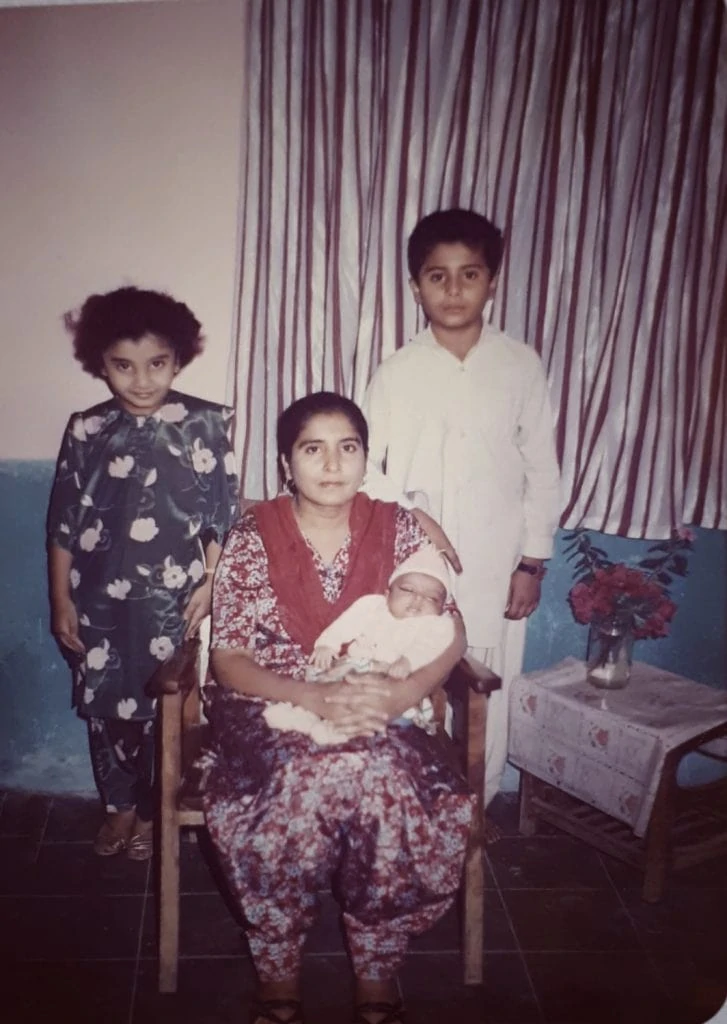 The Understanding:
The myriad of changes also had a profound impact on my overall health. I was diagnosed with PCOS (Polycystic Ovarian Syndrome) with several hormonal imbalances. This was a result of multiple different elements such as genetic factors, inflammation, an unhealthy diet, irregular sleeping patterns and, as a result of the last two, a slow metabolism. I mean, I was a student on a budget who mostly survived on jacket potatoes and beans on toast, so it was hardly a surprise! These medical concerns also stemmed from my difficult childhood circumstances, and I actively decided to change the situation.
Self-care became a priority; as did healthy eating habits, exercising and seeking mental health support from the university counsellor. I could feel the internal and external changes slowly materialising in my personality – a welcome and much needed change.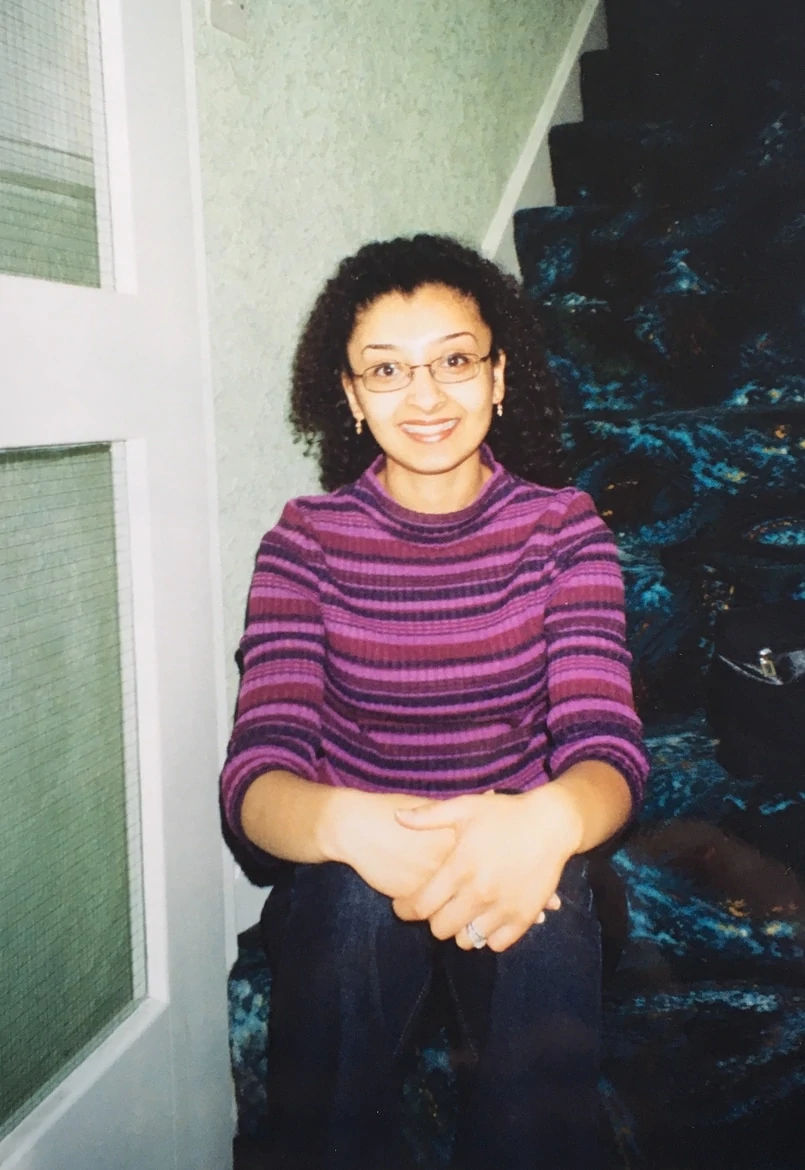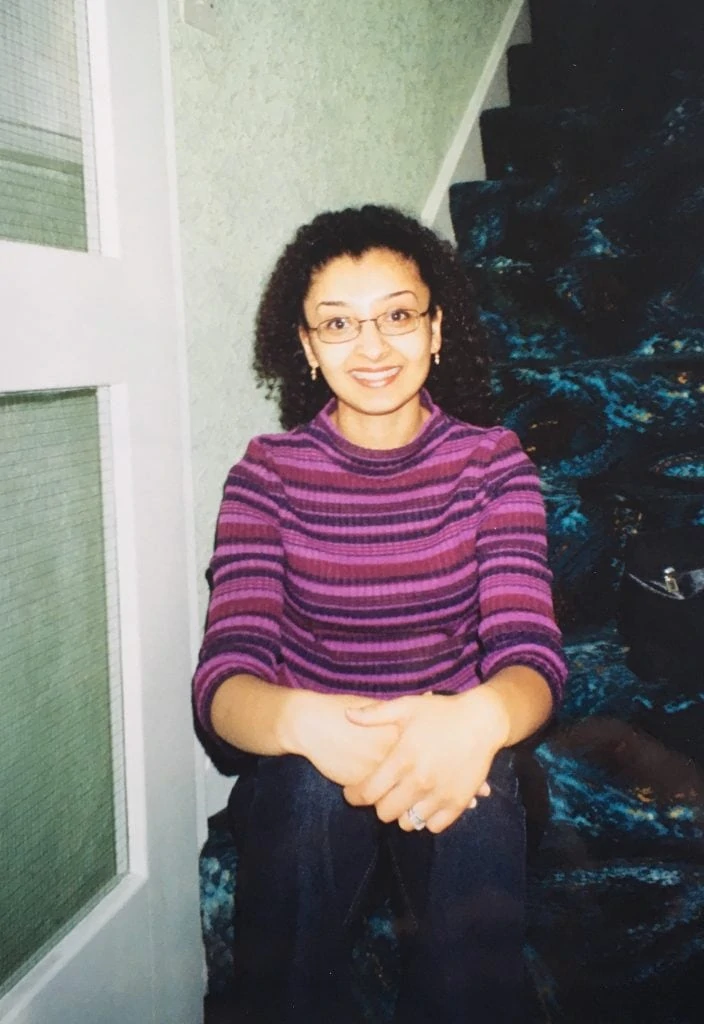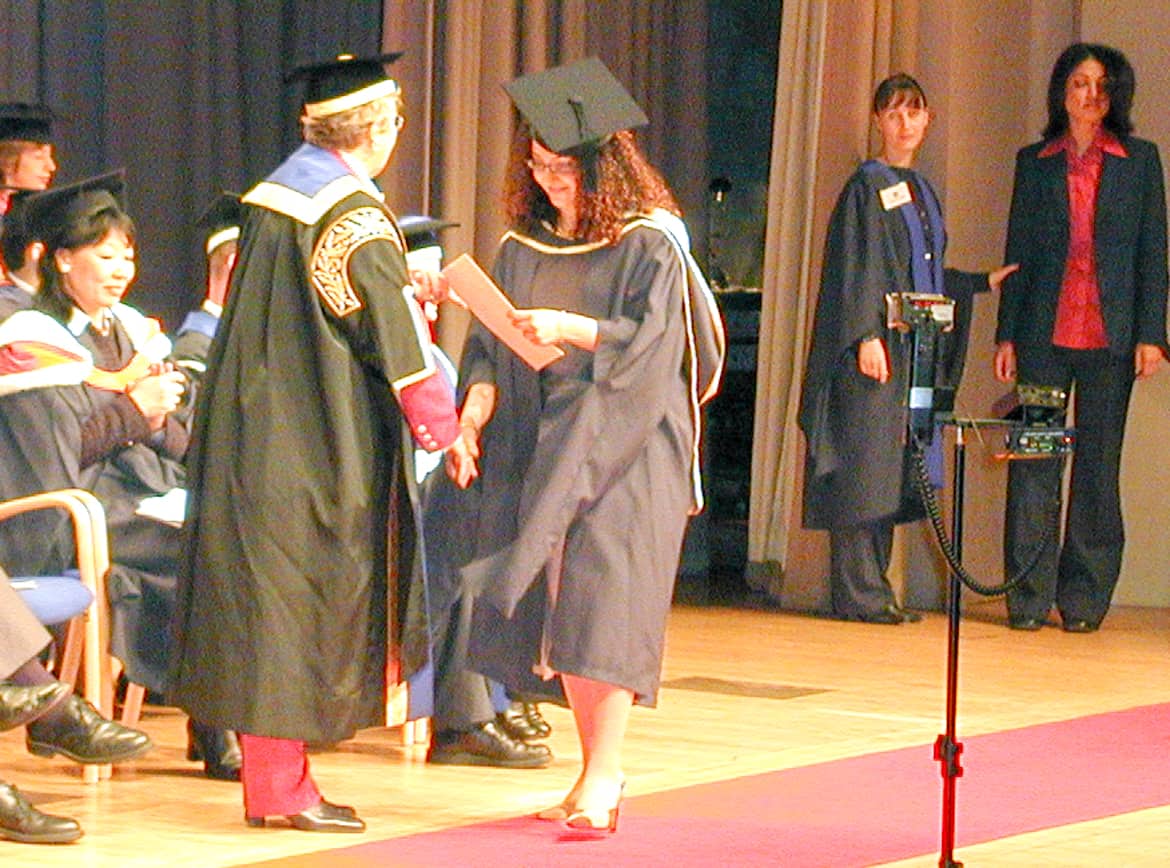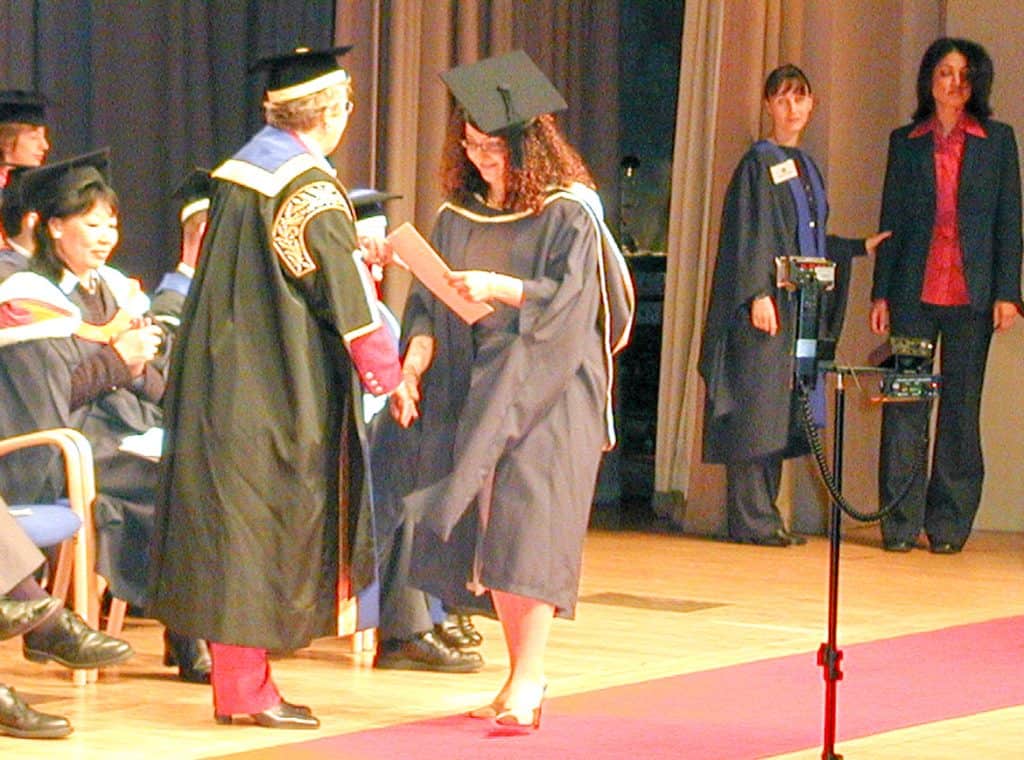 I worked long and hard, and proudly graduated with my coveted degree in 2001. It was a life changing moment because in the same landmark year, I met and married the love of my life. He has been a constant source of inspiration and support, and no matter what I choose to do, I can always count on him for reassurance.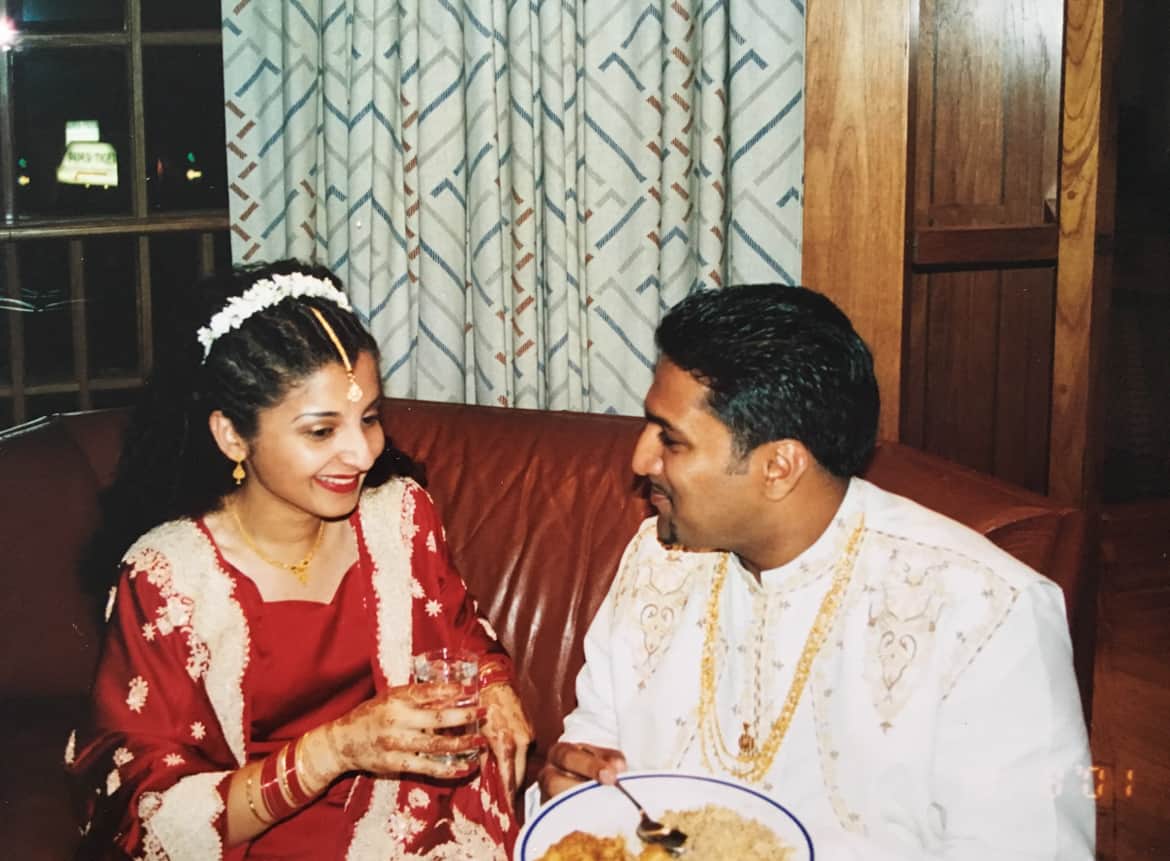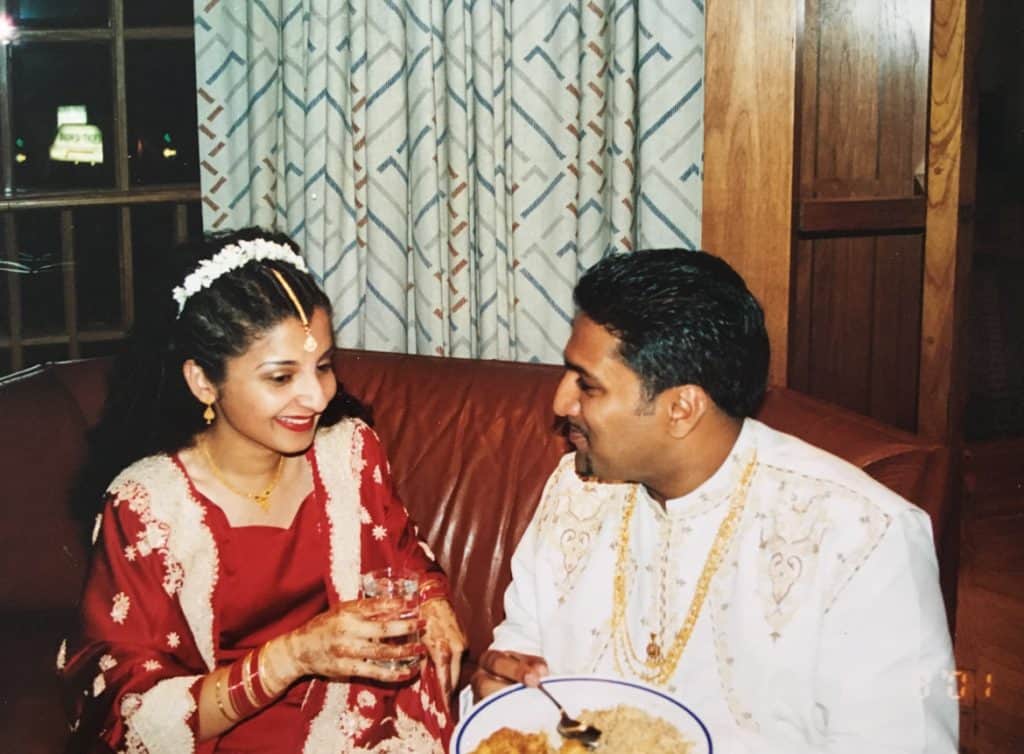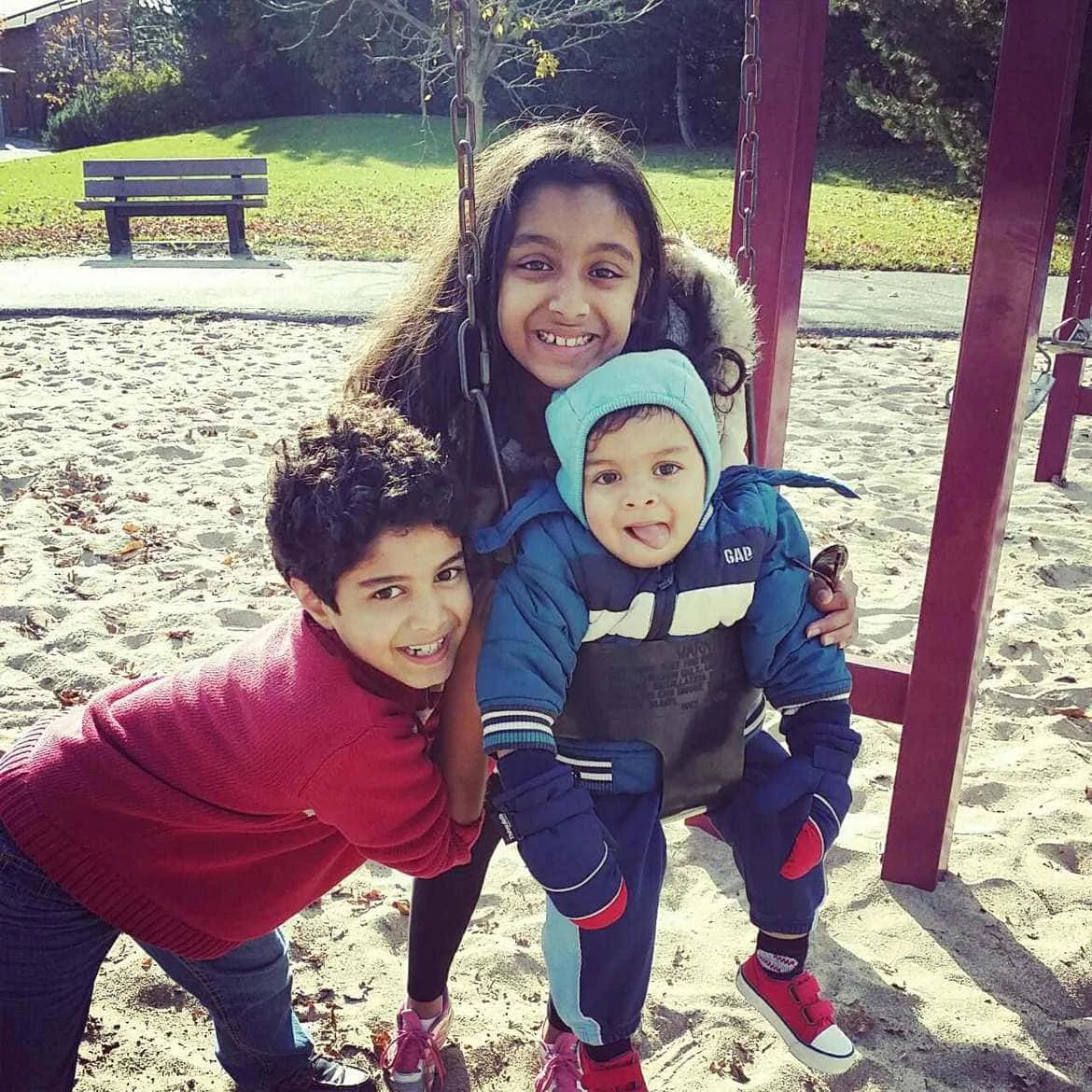 My understanding of Dad's condition became clearer to me both during and after my degree, especially throughout my own bout with health issues. The more I studied and practiced nutrition, food sciences and human physiology, the clearer the answers became. It wasn't Dad's fault – his circumstances and health made life just as difficult for him. He was fighting a very exhausting fight, without the right steps or tools to guide him through.
I encouraged my father to make a few manageable lifestyle changes. This started with amendments in his diet alongside post-meal walks. It was so surprising how such simple alterations had an enormous impact on his health. We were finally getting our heads around diabetes and how to help my father, and it was such a comforting development!
My dad's improving condition gave me the courage to take that leap of faith. It boosted my morale to offer my knowledge and expertise to a wide array of people. A well-balanced diet and lifestyle are the cornerstones of effective diabetes management, and I wanted to assist more people with similar health conditions. According to Babul – my beautiful mother – to give back is to practice spirituality. That is something I try my best to stick to.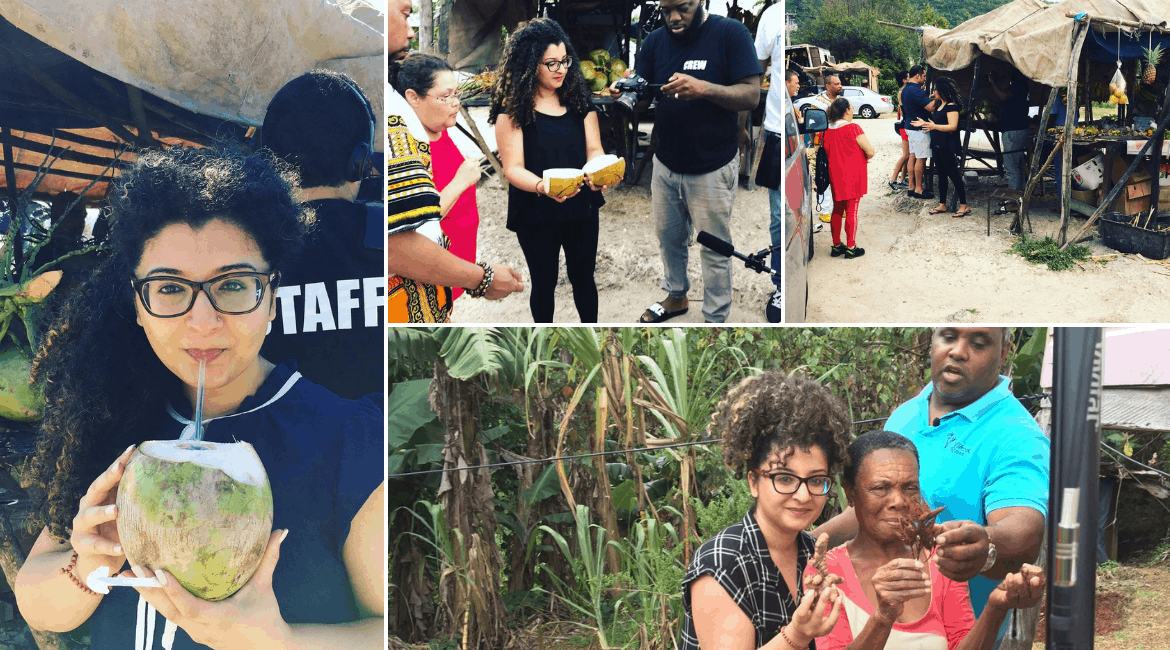 Full Circle:
Today, Desi~licious RD has had a transformative impact on how I work. It's not only my baby, an empire built from scratch, but a brand that's empathetic, mindful and one which offers hope. It provides faith to those feeling debilitated with chronic diseases. I know what it's like to struggle with feelings of hopelessness and despair. However, it does not have to be that way. My personal experiences have fuelled my passion to make sure people are well-equipped in dealing with their individual health and wellness struggles. They are not alone, and will always find help, comfort and support at Desi~licious RD. Just typing these words makes me realise how fortunate I am to practice what I love.
FIX MEAL PLANNING OVERWHELM
Done-for-you meal plans that will end your cooking wars!
A selection of mouthwatering eco-friendly and plant-focused whole food recipes, complete with grocery lists.
Food shopping and meal prep tips to make the most of your time in the kitchen and take the guesswork out of what to eat and how to prepare it!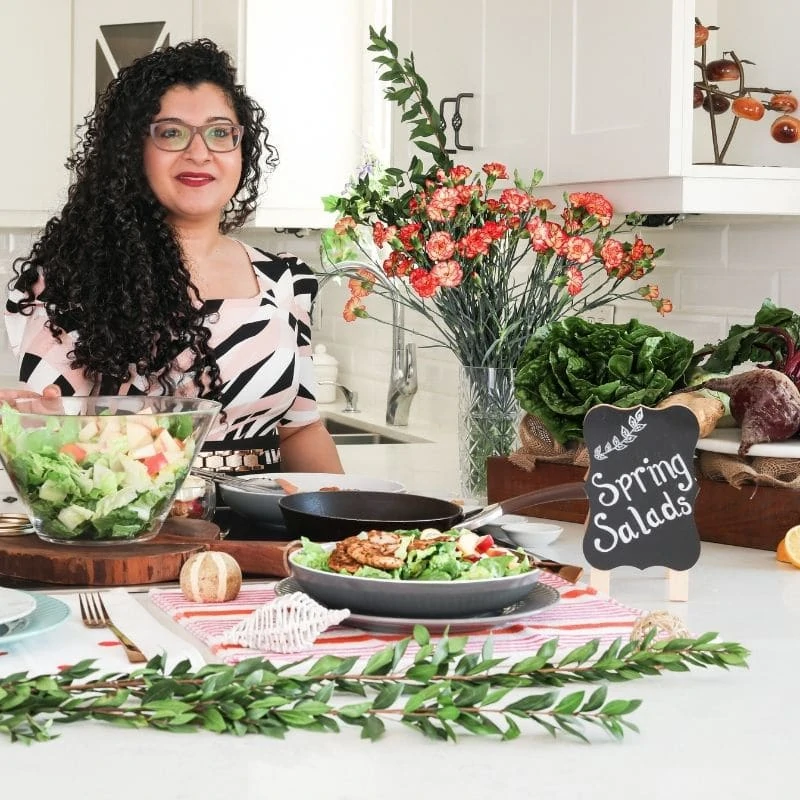 Even though 2020 marks 22 years since my nutritional journey began through higher education and putting it into practice, it remains a daily learning process. Health and nutritional sciences are an ever-evolving field with new research and constant fresh learnings. It's been such an insightful and blessed journey so far, and I'm really looking forward to seeing what the next 20 years will be like. I can't wait to help more of you thrive and for that, I hope you stick around.
Desi~liciously Yours,
Shahzadi