For years, I have professionally and personally agonized over whether I should share my story. I've realized that genuine connection can only happen when we know one another. I think I've been holding back from owning my story because of the struggle to deal with shame and vulnerability.
About two years ago, I came across the work of Brené Brown and had a wake-up call. If you're familiar with Brené's work, you know her wisdom stops you in your tracks. She's dedicated her life to studying courage, vulnerability, shame, and empathy. In Brené's words, "Owning our story and loving ourselves through the process is the bravest thing we will ever do."
I'm being brave.
This is my story of becoming. Not only in becoming the Desi~licious RD and a Health Professional [Dietitian], but in becoming ME.
December 2015 was the year I launched Desi~licious RD Inc. I stewed for months over the name of my brand. I remember thinking, it has to capture my story, my mission and be rooted in faith and hope. And if that wasn't enough of a tall order, it also had to have the nutrition element. Heck, I wasn't expecting much.
And so, Desi~licious RD was born.
Desi is rooted in my ancestry as a South Asian woman. "Licious," derived from DE-licious, represents my fight for freedom from a noxious environment – through education, and my mission to give back – as a path to happiness and wholehearted living. To me, that's delicious. And thank God, it also captures the nutrition piece.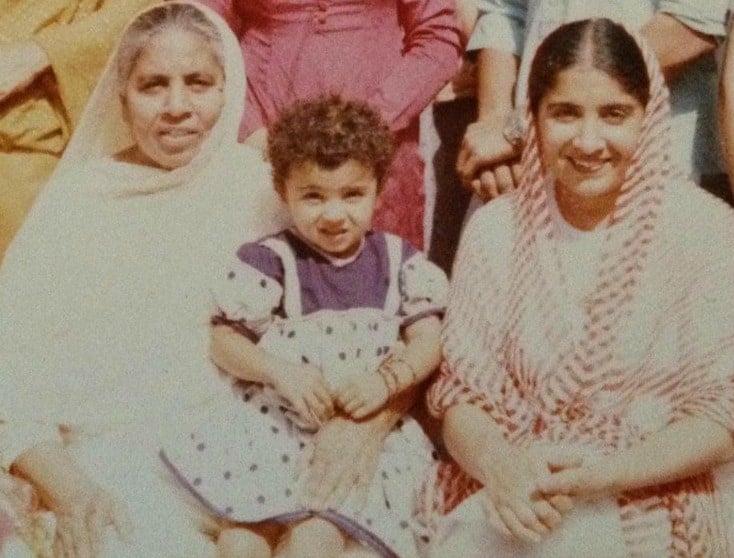 I was born in Pakistan, and growing up, I noticed that the role of a woman was subordinate to a man. Women around me were largely excluded from making important decisions, and I experienced significant restrictions and wrongdoing.
In my home culture, a woman did not emerge into a leadership role, nor was she encouraged to pursue education. And she certainly was not someone who could aspire for a high flying career, let alone a say in her future. These were the building blocks of my identity – as a woman. It was defeating. I was defeated.
My childhood was unravelling a grim picture of my destiny.
I struggled to function and belong. And the hunger to defy this stereotype intensified the more I witnessed the undue hardship faced by my mother. Dreaming was my default button. It enabled me to escape from my bleak reality. And in my mind, I began to create an alternative image of a woman, one who's tenacious, educated, and passionate. And one who can bring about real and positive change in the world. I connected with this woman. And my circumstances became my motivation to strive to become that woman.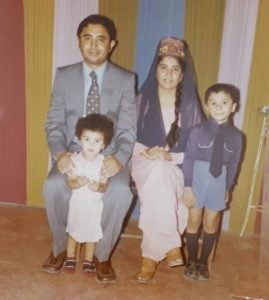 My relationship with my mother is a cherished one. Growing up, she was my voice of inspiration; and supported me to challenge the most significant barriers of living and to believe in love.
When she walks into a room, it just lights up.
My mother's childhood, in Pakistan, was utterly disparate from mine. Her father defied the norms, and worked tirelessly to educate eight daughters; so they could pursue their dreams. I think he was one in a million.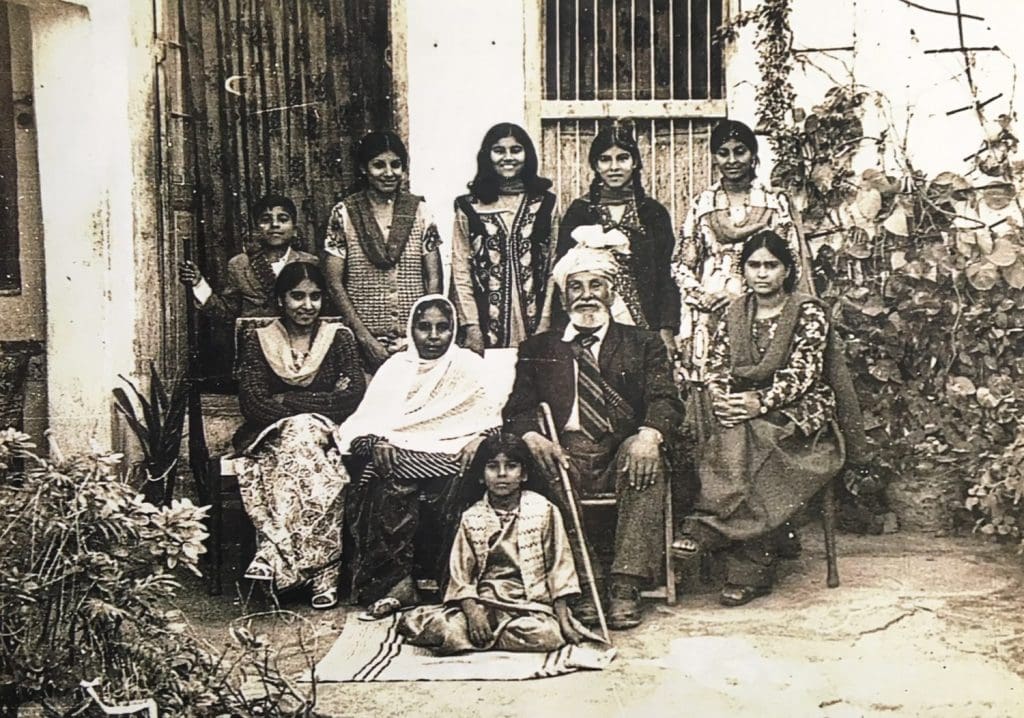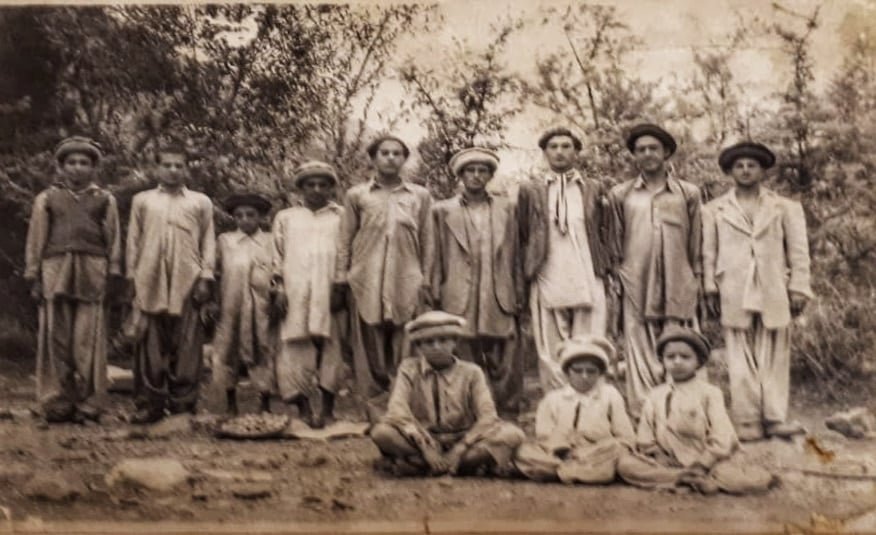 My father grew up in a patriarchal society. Needless to say which culture prevailed in our home.
The Struggle for Education
I fought hard to free myself from this traditional setting and get higher education. But, the fight to go to a decent university was hard. It was really hard. At 19, I was accepted to transfer to a leading university in London, England. But, pursuing this path of education meant that I had to disobey the cultural code and leave home. And that was deemed unacceptable. I was forced to make a choice – surrender or be the woman that I'd always dreamt of being.
I chose that woman.
I knew education was my gateway to FREEDOM – physically, emotionally, spiritually.
Although I found myself physically alone, I never felt abandoned. Turning to prayer as a means of solace and comfort gave me immense strength and drive to focus on my mission. I would tell God my stories, feel my pain with him, and stay connected in my disconnected world.
2001 was not only the year I graduated, but also the year I married the love of my life. Even though it was scary, I practiced courage and reached out for help and support. He was compassionate and accepting, and our love for God united us. It was a powerful fit. He nourished my passion for learning and stood by me through two more degrees. What a blessing! I began to notice a pattern – the more I learnt – the stronger the sense of higher purpose. Deep down, I knew all this education did not come easy to me — it was a gift. It was a miracle, and I couldn't keep it to myself!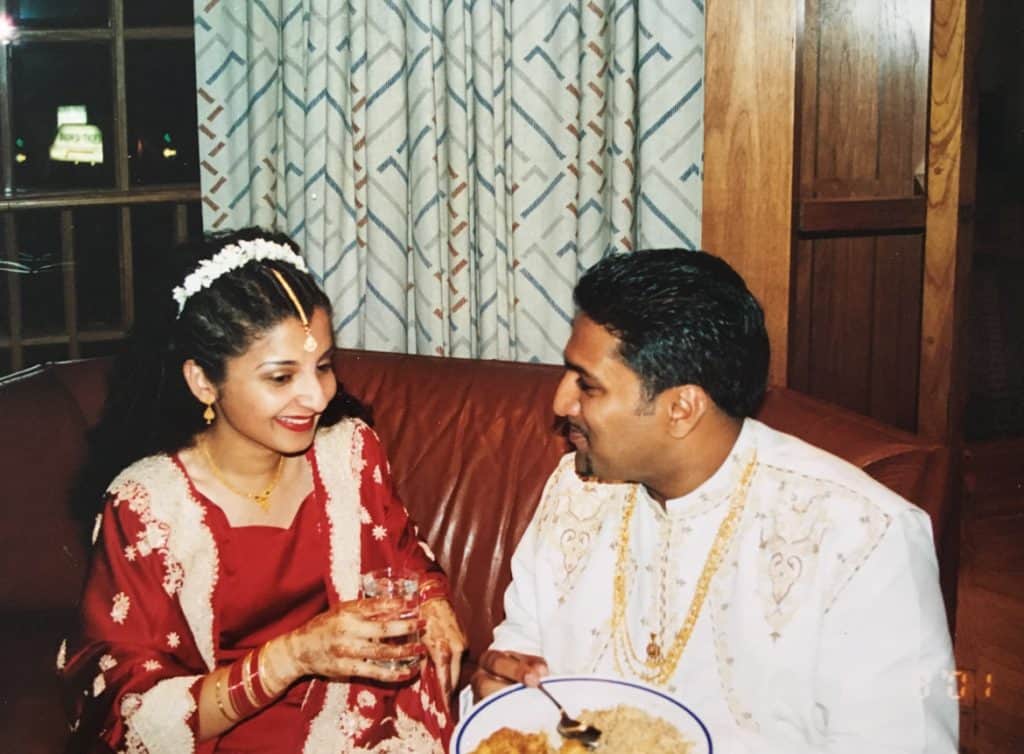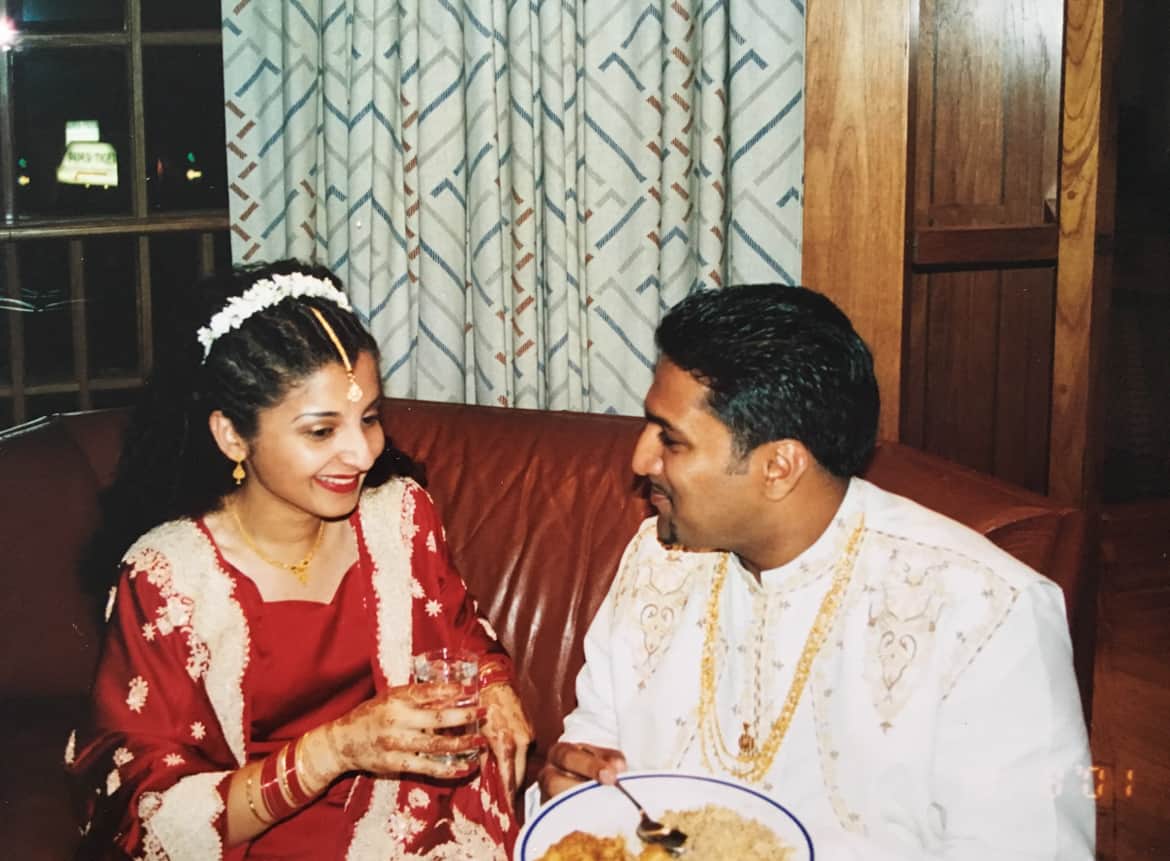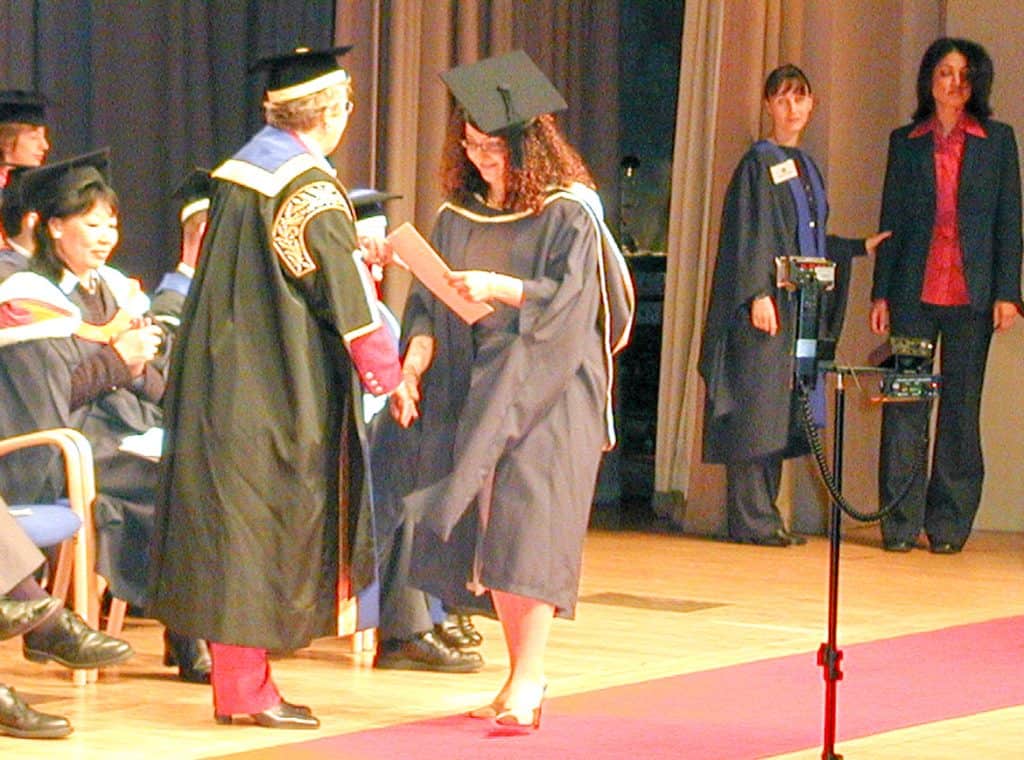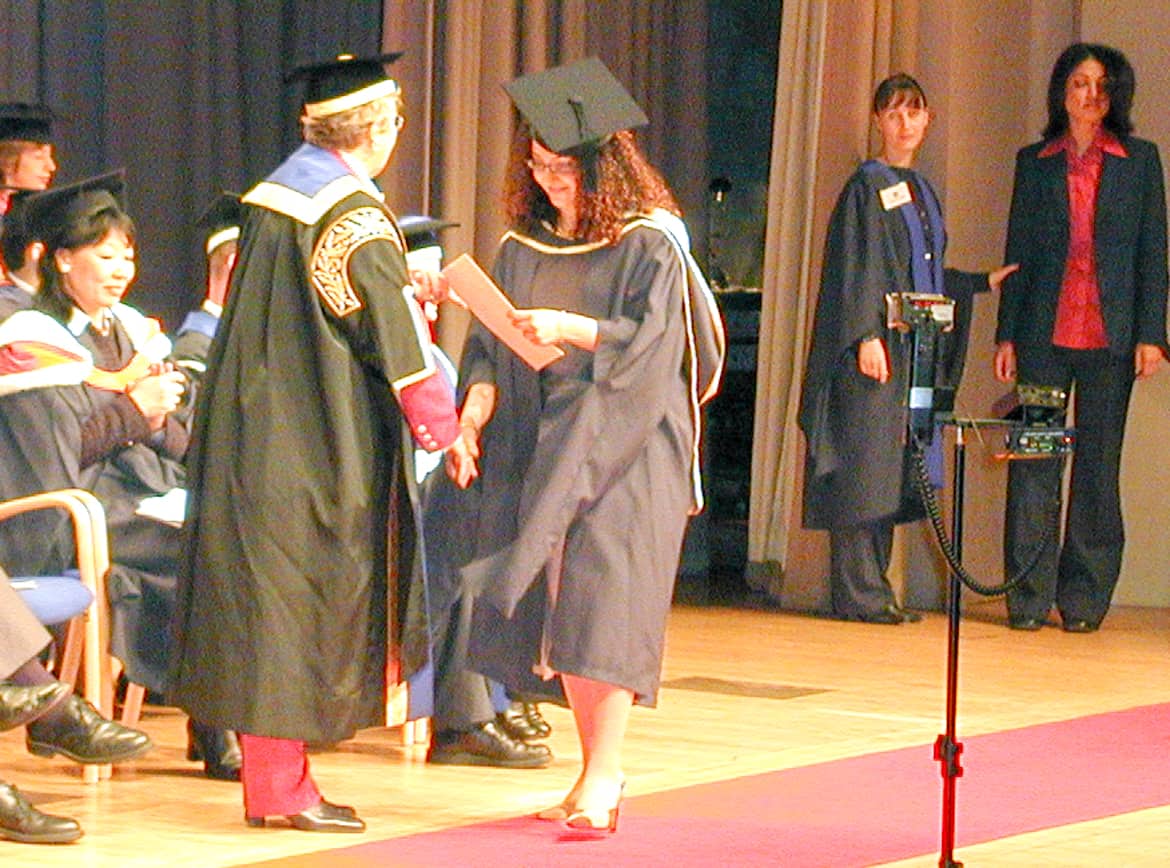 As an Ismaili Muslim, I find myself clinging to the words of His Highness, the Aga Khan, who is the greatest gift of my life. He makes me profoundly mindful of the way I live my life and the reason why I give back.
The Seed That Grew From Hopelessness
My choice to pursue nutrition and dietetics began in feeling hopeless. When my father was in his early 30s', we noticed that his health was deteriorating, and his behaviour had become erratic.
We went to the doctors and found out he had Type 2 Diabetes, and his condition was already quite advanced – we had no idea!
Back in those days (in the '80s), people thought, "It's like any other disease, give him medication to fix it."
The entire premise of lifestyle medicine, in Pakistan, was alien to most, coupled with a vast knowledge gap about nutrition. I don't ever remember having anyone who could advise my Father on what to eat or how to eat.
I was six years old when we moved to the UK in the mid-eighties. Even then, with the language barrier and adjusting to a new culture, it was hard to focus on his disease, seek help and find support for him.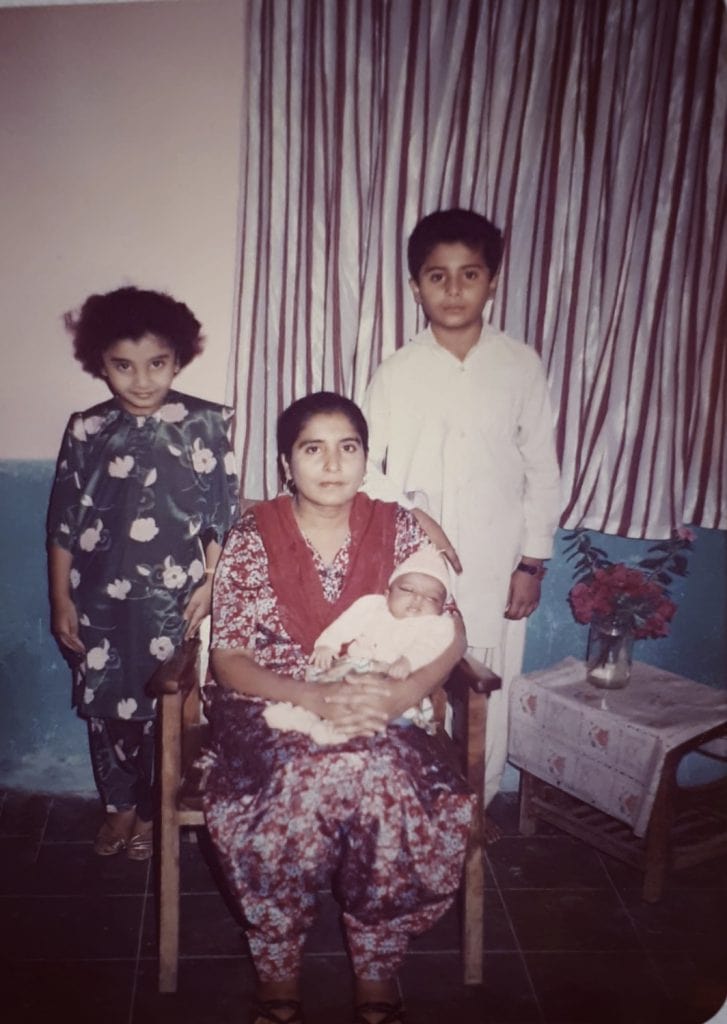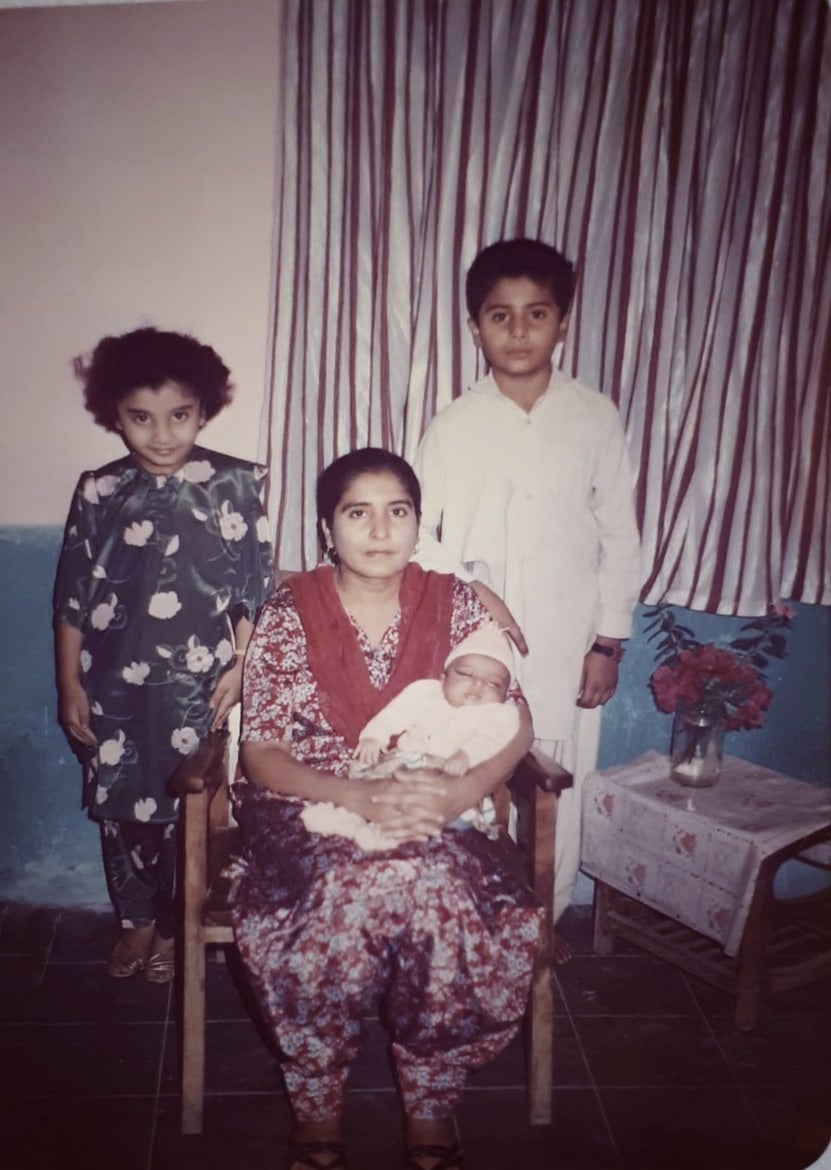 My Father would eat voraciously. Now I understand that this was because of out-of-control blood sugars; they would soar, plummet – then he'd crash. Our attempts at supporting him were ineffective; the more we'd try, the more he'd push back. The thing is…we were clueless and wandering new territory. Sleep apnea was yet another terrifying issue. In the middle of the night, we would be awakened by horrific sounds; he was desperately gasping for air.
Imagine for a moment – a 7-year old, watching and hearing this in the middle of the night – my Father gripping his chest, and my Mother panicking. There was only one thought in our minds, "This is it, he's going to die." And this wasn't just an occasional occurrence.
We were disorientated with diabetes, and it had a grave impact on our family dynamics.
As I got a bit older and turned into a real book nerd, hungry to learn, I started to question a lot about, "What is it that we can do to help our situation? What is it that we can do right now?"
My understanding of my Father's condition started to become more apparent to me, and the answers to these questions began presenting themselves as I studied Science, Human Physiology & Nutrition.
As this mindset shift began happening, I thought, "Wait a minute! We are not doing the right things to help him. There might be something more (and different) that we can do."
I think that's when that seed took root. That link with education…it truly is power!
It was hope for a family like mine.
And one of the most profound ways I used this education was to help my Father first. I began to encourage him to make a few simple changes to his diet and go for walks after meals.  I was taken aback, witnessing how these simple things started to make an enormous difference to his health. I think we were finally getting our head around diabetes. And this is when things kicked into high gear for me. I realized that diet and lifestyle are the cornerstones of effective diabetes management and good health. Without exception.
My Own Health Took a Turn
This was also the time when I started to struggle with my health. I was diagnosed with PCOS (Polycystic Ovarian Syndrome), with several hormonal imbalances being the hallmark signs.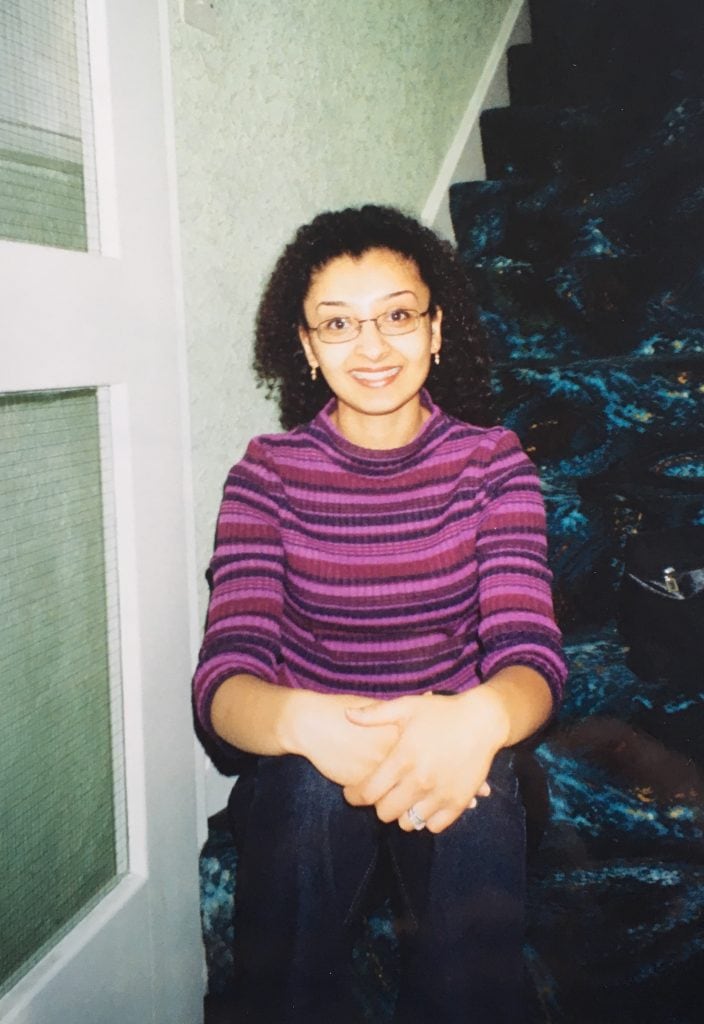 So, now the second chapter in my lifelong journey had started with thoughts of, "Ok, what do I do with my OWN nutrition, and in my own health so that I am not waking up swollen and in pain, and on an emotional roller coaster?"
It had a lot to do with what I was eating.
My diet wasn't colourful or balanced, and if you look at foods that a young student can afford to eat, well, it's not salads, buckwheat or quinoa!
You're going to load up on refined grains, sugar and oh, how I savoured Galaxy minstrels. (FYI – these delightful chocolate buttons are the bee's knees in UK…)
Once I began experiencing my health issues, I found myself newly inspired to fine-tune my nutrition to be healthy and also to help my Father. All of this so that we could ALL thrive, rather than survive – like we had all been doing my entire childhood.
Looking back, I think to thrive at that time was simply too distant to even think about. It was more about just "getting by" one day at a time.
Lack of Sleep is a Lack of Wellbeing
I can probably say that the most impactful of my health issues was poor dysregulated sleep.
Most of us know that if you don't sleep well, it has a negative effect on your metabolism, and it can have an even more negative impact on your mental state.
I began to connect the dots and realized that my childhood experiences had been imprinted on me, in a very cellular way. It's like that sheer unrelenting stress is part of my DNA now – impacting my sleep quality and overall health.
She could never go back and make some of the details pretty. All she could do was move forward and make the whole beautiful.
I knew that to gain strength, I needed to let go of things that were getting in the way of who I am. And so at college, I took the time to take my self-care seriously, went to the gym regularly, and gathered up the courage to talk to the college counsellor.
Finding ways to process my past positively has led me to the point of understanding that the way my Father was – wasn't his fault. It was his disease and his circumstances.
Having worked in diabetes education and coaching for over a decade now, and seeing what folks go through with this sometimes debilitating health condition, has made me realize that he indeed was alone in his fight.
My Father didn't have the skills, knowledge or the patience to be able to deal with diabetes, and what could I do – I was a child.
"I'm going to be a Dietitian." — But, what did that
really mean?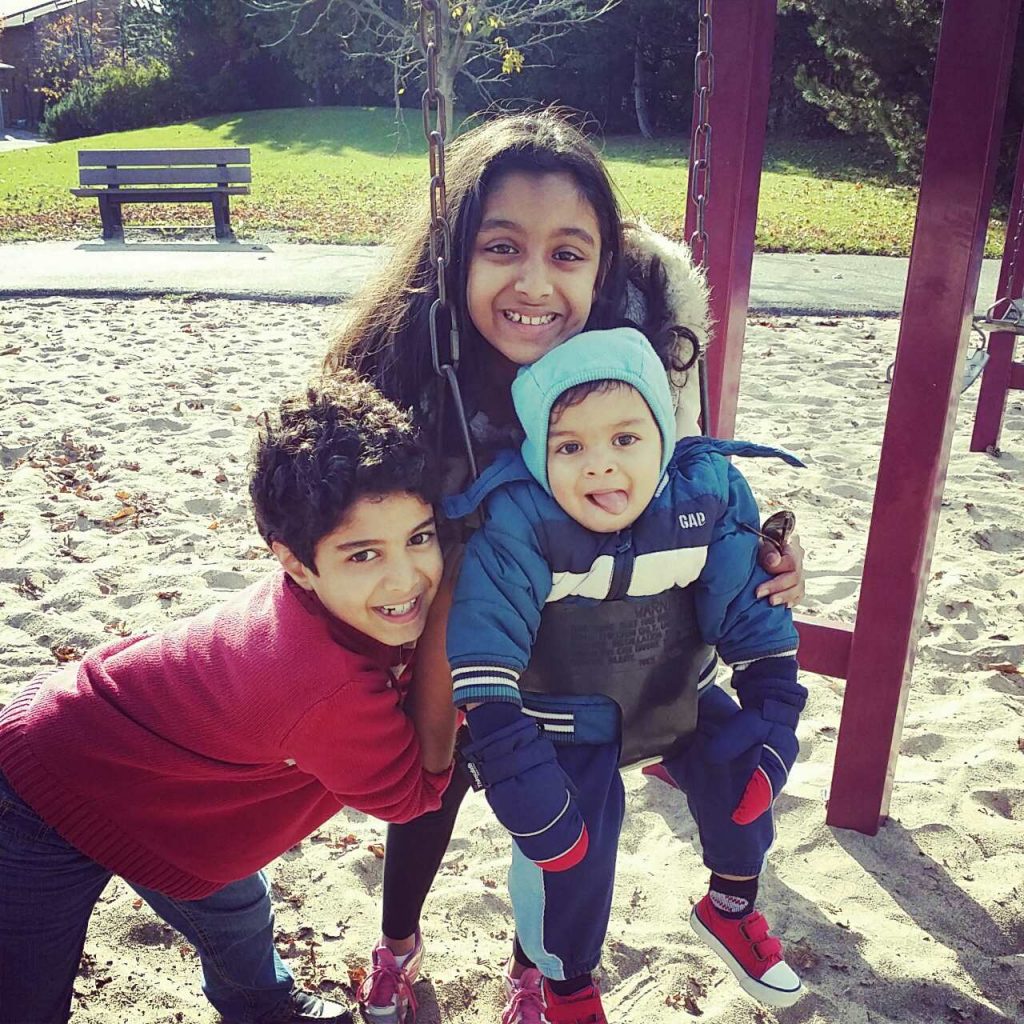 I think initially for me, it was the need to find something that I could do that fed my inner purpose of wanting to help others and make a difference in their lives – and in their health. According to my Mother, to give back is a form of practicing spirituality. That's stuck with me to this day.
It had to be something in the medical or health field because of my connection with it through my childhood, and also the interest of how science and food (and the knowledge of these things) could help people to live better, healthier lives – to be on top of their game.
Because I saw it all unfold before my very eyes when we would change my Father's diet, and when he would go for a walk – it was transformational – I wanted to help guide others to achieve these results too!
You could say I became a woman on a mission.
My Journey Fueled My Passion (and Compassion) for My Work
I think my experience has created significant paradigm shifts in terms of the way I practice my profession. I feel like I'm more empathetic to a person with diabetes, especially those who may be struggling with the same hopelessness that once consumed me. In many ways, my experience has fuelled my passion for teaching folks the necessary skills and tools to be able to fight feelings of being alone in their struggles. Just typing these words makes me realize how incredibly fortunate I am to do what I love.
My mission gives me laser focus, a clear path of direction and an incredible drive!
The doors are wide open on my "elevator speech."
And when you thought I had already given you my "elevator speech," that goes something like, "Hi, I'm Shahzadi, I'm the Desi~licious RD. This is what I do and why I do it."…
the truth is – the doors are wide open.
2018 marks twenty years since I started my pursuit for higher education – to follow my calling. The last few years have been a period of quiet contemplation, and an invitation to build the courage to embrace my imperfect, difficult – yet blessed life.
Courage is contagious. Every time we choose courage, we make everyone around us a little better and the world a little braver."
~ Brené Brown
Desi~liciously Yours,
Shahzadi