Mother's Day: An Open Letter to Babul – My Beautiful, Resilient Mother
This Mother's Day 2020, Desi~licious RD, Shahzadi, shares an open letter to her beloved mother, Babul. Listen to her heartfelt Mother's Day poem.
Dear Babul,
It has been 11 years since we last celebrated Mother's Day together. Geographical distance makes it impossible for us to spend more than a few weeks in each other's company. It's my favourite partnership, the one I sorely miss. And every time I hear your voice or see your face on camera, it pains me to see a screen separating us.
In these 11 years, we've witnessed great times and terrible. The moment I heard you had cancer was the moment I started to depend on you more than ever. We collapsed into tears over the phone, devastated and helpless. I wish I could have protected you. I know you'd say there's nothing I could have done – it was all part of God's plan. But I felt disconsolate, and vice-like uncertainty gripped me. Even then, you encouraged me to push past the tears and focus on staying strong. "We will get through this together."
I do feel selfish about how much you have had to involuntarily endure – because of the very fact that you are a mum – but I know you would tell me off for thinking that. When we first moved to England and six-year-old Shahzadi knew no English, you took her to the library to pour over Enid Blyton and Roald Dahl books. You'd mispronounce words and struggle to read yourself, but your determination to try was as admirable then as it is now.
Like many South Asian mothers, you passed down the art of cooking gol rotis to me. For me, it came at the tender age of nine. I don't blame you, Babul. After all, you had two jobs to juggle, children to care for and bills to pay. The least I could do was help a little in the kitchen. This came in handy when we added a Desi tarka to our Italian counterpart and made roti pizza! Remember how excited we were about our flavourful meals? I recall how ecstatically we created ethnic recipes inspired by a culture we were slowly adapting to. It was our special way of reminiscing about life in Pakistan, while gradually naturalizing as British.
This very love for food, healthy eating and ethnic recipes led you to encourage me to opt for nutrition as my choice career. If it were not for you, I would not have a profession I am so passionate about. Whenever I whip a new dish from Pakistani flavours, I am reminded of childhood days of us cooking together. For that – and delicious curry pasta – I thank you from the bottom of my heart.
I also want to thank you for your sense of humour. Our struggles never deterred your zest for life. If anything, they made you more compassionate, more patient and stronger. You continued to laugh and smile and instilled the same spirit in your children. You constantly reminded us that even with life's problems and obstacles, smiling and laughter is a gift from Allah. I am so blessed to have you pass down the same to my kids! It's a reminder we practice on a regular basis.
And speaking of Islam, our religion has always been a constant source of bonding for us. Sometimes I sit in my garden and crave our Islamic discussions. The warm, balmy summer air, your karak cup of lachi chai and stories about Rasul Allah (SAW) and Hazrat Ali (AS). It's a reminder of when we witnessed His Highness the Aga Khan's 60th anniversary under the Portuguese sun in Lisbon. Remember how emotional we were? Even today, I am entranced by how perfectly you narrate Islamic stories and lectures. They became more interesting when years ago, your son-in-law became part of the family! With his interest in theology and your knowledge about Islam, I look forward to these discussions immensely. Sometimes I feel you like him more than me haha! I know you'll jokingly disagree, but it's true. 😉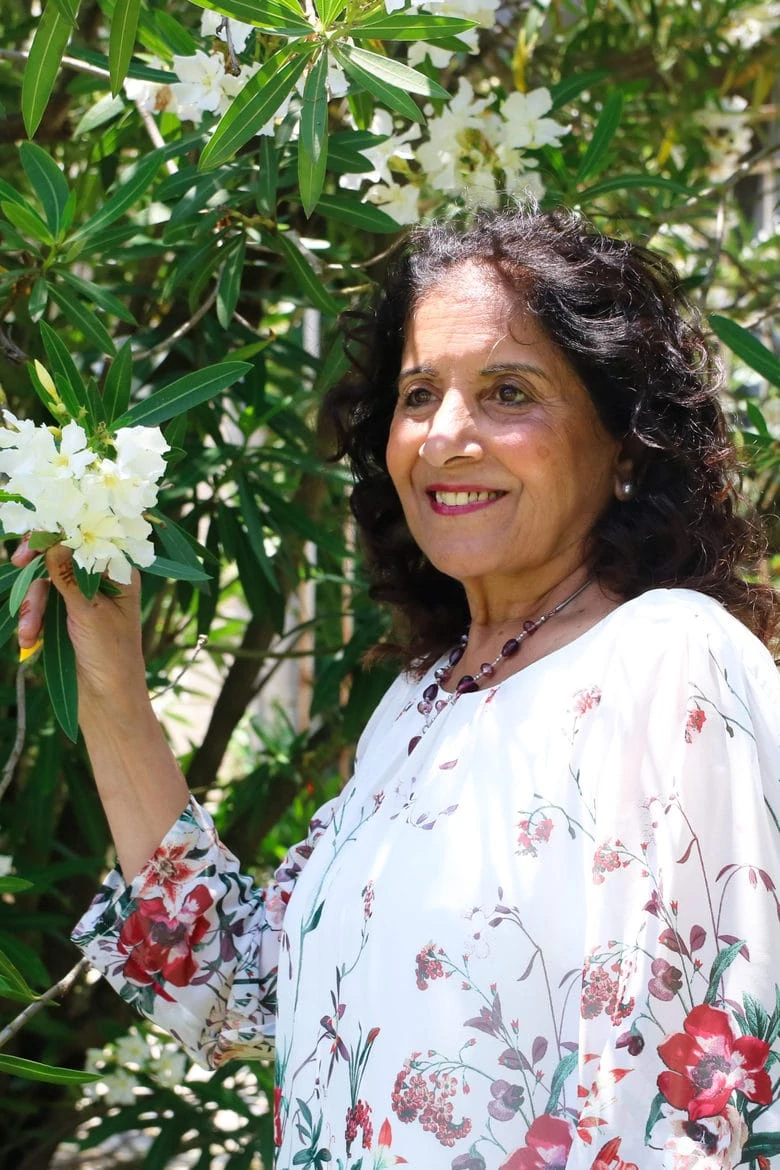 I can't even begin to describe how much you've taught me, Babul. I'm sure many people feel their mothers are the best, however; you're truly one of a kind. You taught me to question everything. You taught me that standing up for yourself was an important lesson about self-respect. You taught me that the 'put up and shut up' attitude made it easy for people to either bully us, or take us for granted. This may have gotten me in trouble in a few situations, but in the grand scheme, it won me respect from everyone I know.
You always taught me not to be objectified or judged by looks, but by brains – the same way most men are. I never understood the importance of this as much as I do now – being a mother to a daughter myself.
I don't think I will ever be as courageous as you, or as charismatic. I know I have my own qualities that I am content with, but I am so unbelievably proud to be your daughter. I am so incredibly grateful to have you as my mum, for all you have done, for all you have shown and taught me. Every day I wake up feeling lucky that Allah chose me as your daughter. I would be completely lost without you and our precious life together. Children always need their mums, regardless of how old they are. And I can't wait to see you again in the near future, Insha'Allah.
I love you very much, Babul. Happy Mother's Day.
With all my love,
Shahzadi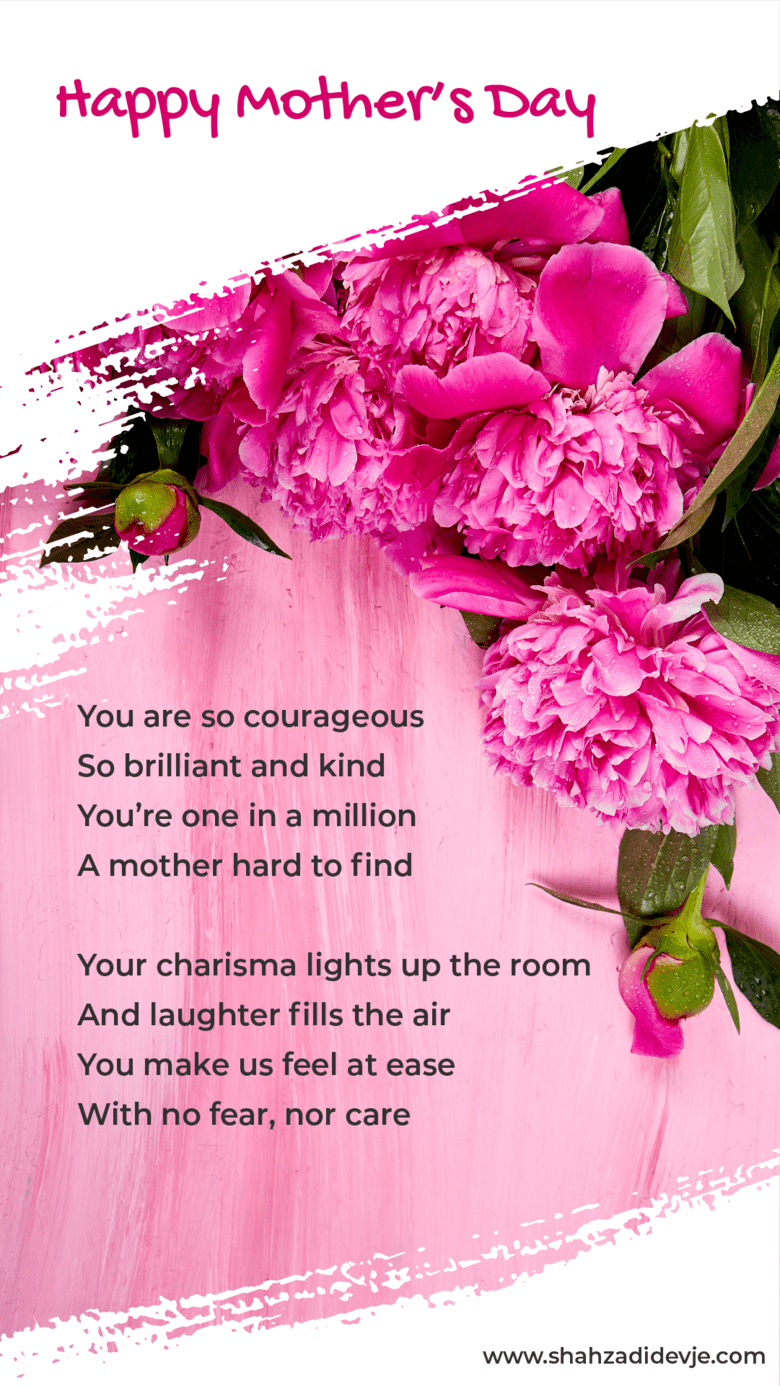 Subscribe to my newsletter for free recipes, nutrition and wellness tips and all the latest updates.
FIX MEAL PLANNING OVERWHELM
Done-for-you meal plans that will end your cooking wars!
A selection of mouthwatering eco-friendly and plant-focused whole food recipes, complete with grocery lists.
Food shopping and meal prep tips to make the most of your time in the kitchen and take the guesswork out of what to eat and how to prepare it!