Medically reviewed by Shahzadi Devje, Registered Dietitian (RD) & Certified Diabetes Educator (CDE)
When it comes to raw vegetables versus cooked, you may be wondering what are the healthiest ways to eat them? Let's dive into the evidence, and learn the best ways to prepare your veggies - to reap the most nutrition.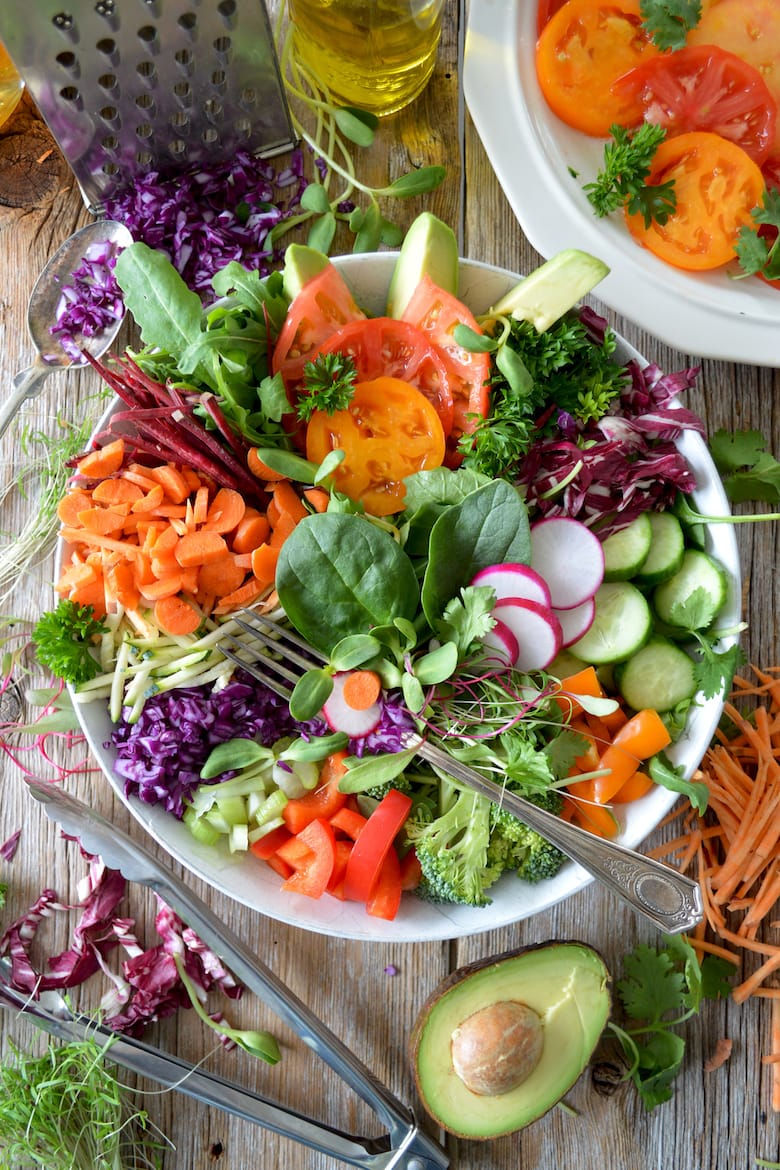 There's a big debate around raw diets. Some argue that eating raw is the way to go because the nutrients (vitamins and minerals) and natural enzymes, in your vegetables - are left in tact. On the other hand, some believe, that cooking vegetables not only makes them more palatable, but they're also easier on your digestion.
So, let's finally put an end to the debate of raw vs. cooked.
Of course, in the grand scheme of a well-balanced, nutrient-dense, varied, whole foods diet, the cooked vs. raw debate isn't that critical for most people.
Where this becomes an important consideration is for vitamin and mineral deficiencies (or "insufficiencies"). These may arise as a result of digestion or absorption issues, or avoidance of certain foods (due to allergies, intolerances, or choice).
And let me say this, the answer isn't as simple as "raw is always superior" or "cooked is always better." As with most nutrition science, it depends on several factors. Some vitamins in vegetables are destroyed by the cooking process, while others become easier to absorb (a.k.a. more "bioavailable").
Here is the skinny on vitamins and minerals in raw vegetables versus cooked.
Which Vegetables Are Best Eaten Raw?
As a general rule, water soluble nutrients, like Vitamin C and the B vitamins, found mostly in fruits and vegetables, are best eaten raw.
The reason why is two-fold.
First, when these nutrients are heated, they tend to degrade; this is from any heat, be it steaming, boiling, roasting, or frying. Vitamin C and the B vitamins are a bit more "delicate," and susceptible to heat than many other nutrients. Vegetables, such as bell peppers and broccoli (rich in Vitamin C) tend to be most vulnerable to the cooking process.
Of course, the obvious way to combat these nutrient losses is to eat foods high Vitamin C and B Vitamins in their raw form (like in an awesome salad) or to cook them for as short a time as possible (like quickly steaming or blanching). But here's the caveat, research has also shown that cooking broccoli preserves and boosts its antioxidant levels…
The second reason why foods high in vitamin C and the B vitamins are best eaten raw is that they're "water soluble." So, guess where the vitamins go when they're cooked in water? Yes, they're dissolved right into the water; this is particularly true for fruits and veggies that are boiled and poached but even for foods that steamed as well.
Of course, if you're a savvy health nut, you'll probably keep that liquid to use in your next soup or sauce to preserve those nutrients that are left after cooking. Just don't overheat it or you may lose what you were aiming to keep.
But, how much loss are we talking about? Well, of course, it ranges but can go from as low as 15%, up to over 50%.
In short, the water soluble vitamins, like Vitamin C and the B Vitamins degrade with heat and some of what's left over after they're heated dissolves into the cooking water. So be sure to cook your fruits and veggies as little as possible, and keep that cooking water to use in your next recipe.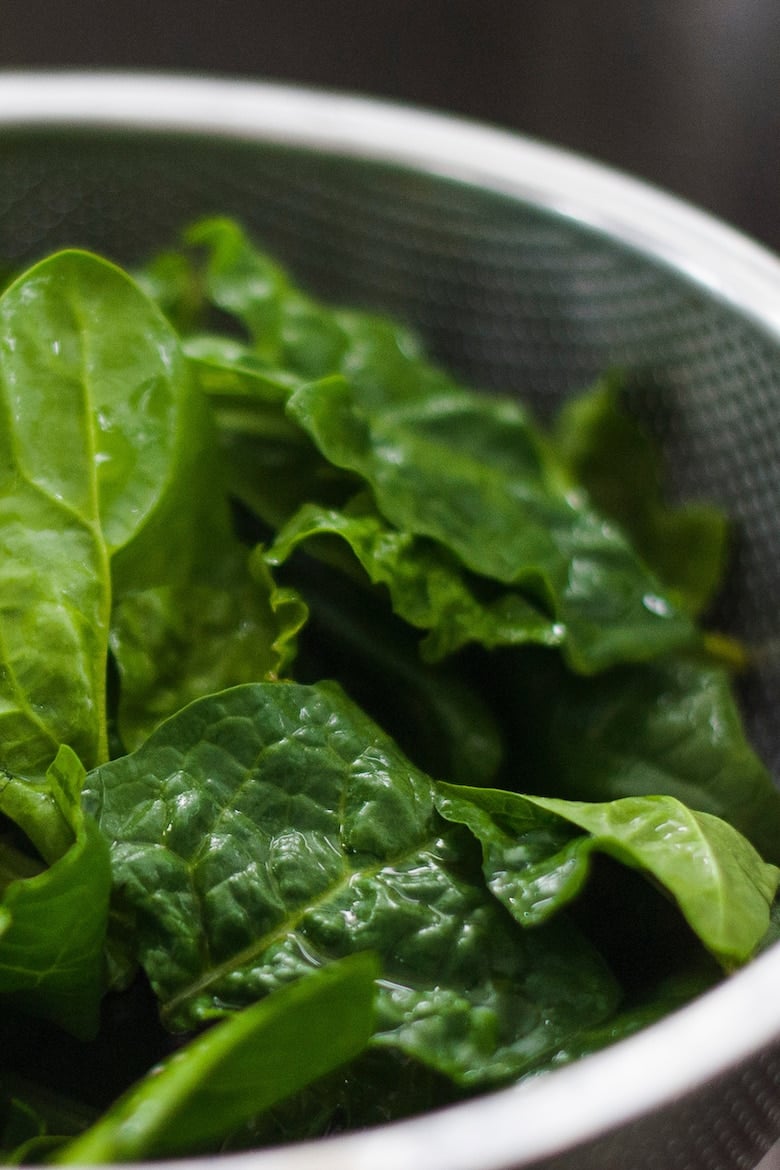 Fun Fact:
Raw spinach can contain three times the amount of vitamin C as cooked spinach. However, one could argue that you're able to eat a larger portion of cooked spinach (hence more nutrients) in one sitting - versus raw.
It's an interesting story with spinach. On the one hand, cooking spinach boosts its antioxidant content, and on the other, polyphenols (phytochemicals naturally found in plants) in spinach are prone to degradation when cooked (just like Vitamin C).
In a nutshell, it's not simple. It depends on the nutrient you're looking at.
Which Vegetables Are Best Eaten Cooked?
Cooking certain orange and red "beta-carotene rich" veggies (e.g. tomatoes, carrots, & sweet potatoes) can help make this pre-vitamin A compound - more absorbable.
Fun Fact:
One study found that absorption of beta-carotene was 6.5 times greater in stir-fried carrots than in raw carrots!
Of course, eating your fat-soluble vitamins with a bit of fat (like olive oil) will help you to absorb more of them, so that's one factor to consider.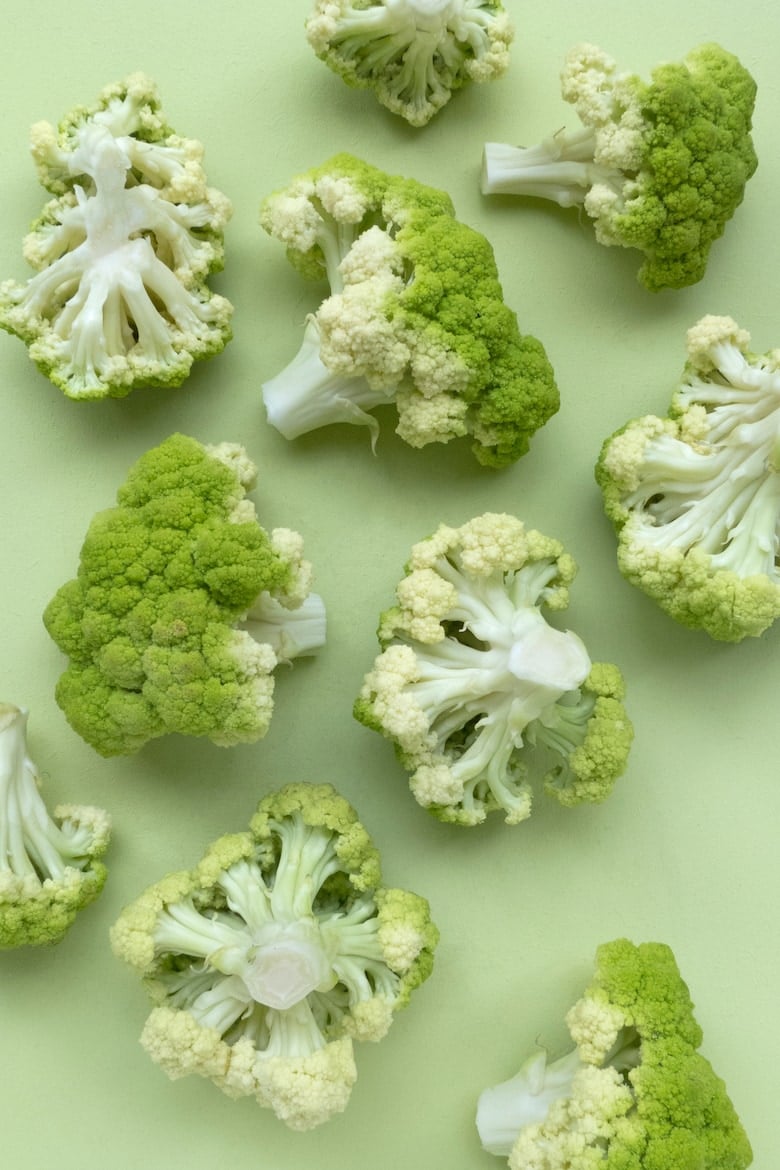 Vegetables, like those in the cruciferous family (kale, broccoli, cauliflower, cabbage, mustard greens and Brussels sprouts) contain goitrogen compounds. It's believed, that in excess, these may interfere with thyroid function, and contribute to hypothyroidism. Bear in mind, that the amount you would need to eat, to have such an impact - is pretty large - more substantial than most of us would ever normally eat. And let's not forget, these goitrogen compounds are mostly deactivated by heat and cooking.
The bottom line is that we should try to eat as many fruits and vegetables as we can for good health. Not to mention, high intake of vegetables is associated with reduced risk of cardiovascular disease and some types of cancers. The old nutrition philosophy of making sure you get a lot of nutrient-dense whole foods into your diet holds true. Feel free to mix up how you eat them, whether you prefer raw or cooked just make sure you eat them.
Desi~liciously Yours,