Medically reviewed by Shahzadi Devje, Registered Dietitian (RD) & Certified Diabetes Educator (CDE)
Do you often feel like you're in a time crunch in the mornings? Do you sometimes stop by the drive-thru? Or maybe you skip breakfast altogether because of your hectic schedule?
You're definitely not the only one! Did you know more than one-third of us in Canada skip breakfast? And as for the drive-thru... well, we've seen the line ups!
With the hectic lives we lead, it's easy to forget the importance of a well-balanced breakfast. OK, so perhaps you know the importance of it, and just feel like we've lost the plot in the mornings. Trust me, it happens to the best of us.
Wouldn't it be great to just have breakfast ready-to-grab?
So if you've run out of ideas, are too knackered to prep in the morning, or struggling to get organized - you'll find a variety of options to explore here.
These make-ahead breakfast recipes are simply scrumptious!
Breakfast? This Could Be Your 'Happy Meal'
For me, missing brekkie is not an option. I turn into a mumbling, fumbling mess! Eating breakfast in the morning gives us the fuel we need to stay focused and alert until our next meal. And, it can also help in maintaining a healthy body weight. It's a great opportunity for the family to squeeze in some of our fruit and veg servings - and get many important nutrients like vitamins and minerals. Being great sources of fiber, fruits and veg also help keep us to stay regular, have positive effects on our blood sugar and cholesterol levels.
These may be common benefits that you've heard before. What would you say, if I tell you, some studies suggest, people who eat breakfast experience more happiness? And it isn't just brekkie that makes you chirpy! Fruits and vegetable intake is also linked to higher ratings of happiness. Blimey!
Now seriously, brekkie doesn't have to be an elaborate affair.
Make these the night before and they're ready-to-grab in the mornings. What's more, some of these recipes can be frozen. So, you can make a larger batch, store, and be set for the week!  And for those who already make sure you get a healthy breakfast in every day...who wouldn't love a few extra minutes of sleep?!
Here are 9 enticing make-ahead breakfast recipes from some of my lovely dietitian colleagues, including my oatmeal cookie recipe.
With school in full swing, we are always on the hunt for simple, quick and delicious recipes to stay nourished. Done in 15 mins and with no added sugar, these banana and date cookies are incredibly soft, unbelievably chewy, absolutely wholesome and oh so good!! It really is blender bliss.
Kaleigh says,
"I love these egg cups because they are so easy to make, and a great source of protein and veggies in the morning!"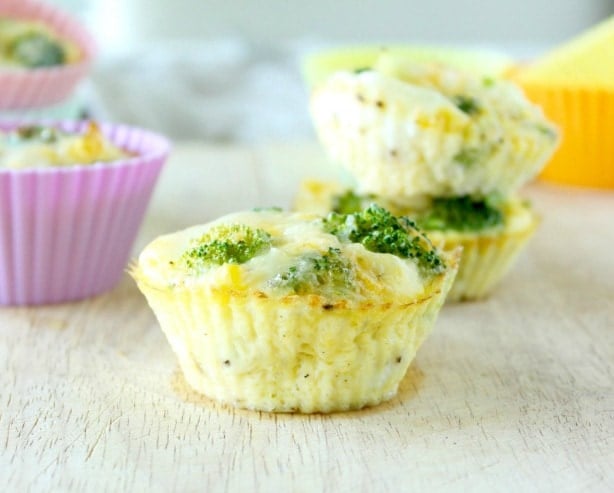 Kristina says,
These vegan, gluten free oatmeal chocolate chip bars are the perfect recipe to make-ahead for a long week. Packed with flaxseed, oats, pecans, and tart cherries, these bars offer a quick & healthy way to keep you fueled throughout the day!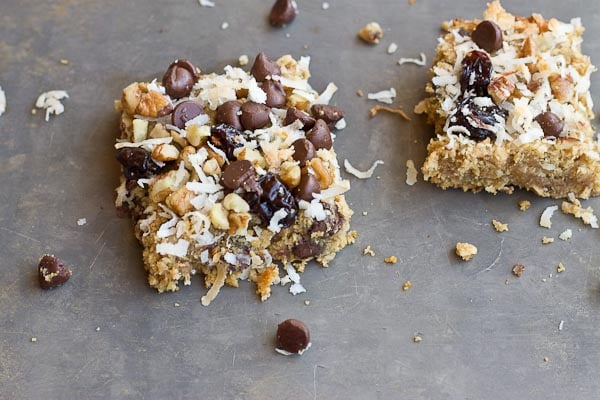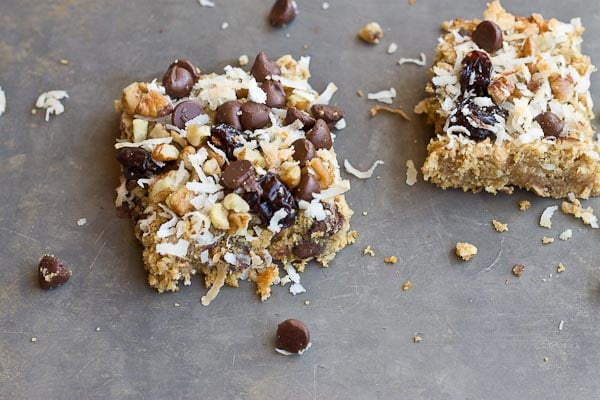 4.Gluten Free Apple and Oat Muffins by Katie Cavuto, MS, RD, Chef
Katie says,
Muffins are one of my favorite make-ahead snacks as one batch makes enough for the week plus some to freeze for later. Seasonal apples add natural sweetness and moisture to this family friendly recipe that is both delicious and good for you!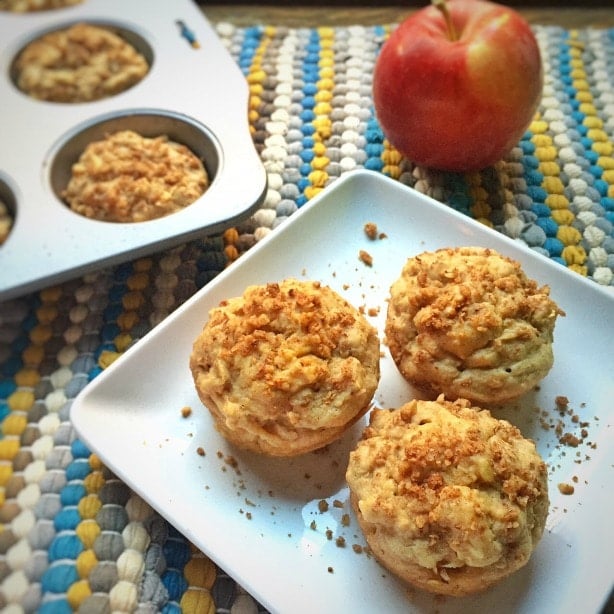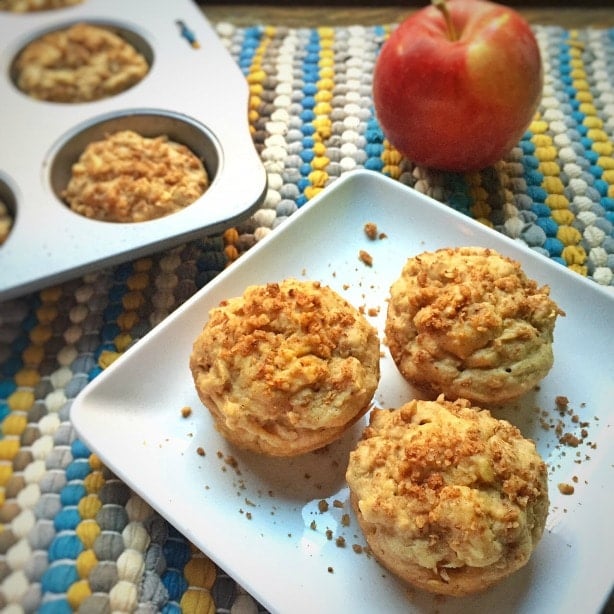 Lauren says,
Pancakes are always a family favorite and these are packed with protein for sustained energy on busy mornings. They are also gluten-free with no added sugar, a plus for so many people with dietary limitations.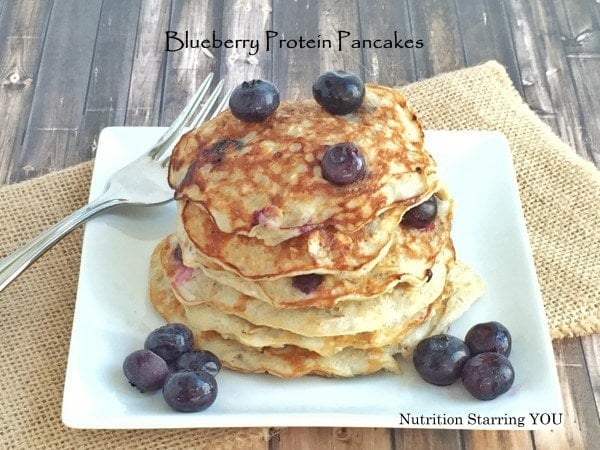 Amy says,
I love this baked French toast because it contains butternut squash, full of eye-helping beta carotene. Plus, it's delicious! Make it the night before, and it'll be ready for breakfast in the morning.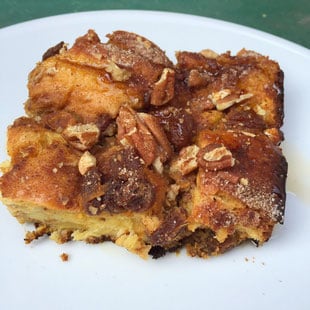 Nazima says,
Strawberry Chocolate Overnight Oats is one of my favourite make-ahead breakfasts. Not only does it have a perfect balance of protein, fibre, and healthy fats, it also tastes like you are having chocolate covered strawberries for breakfast!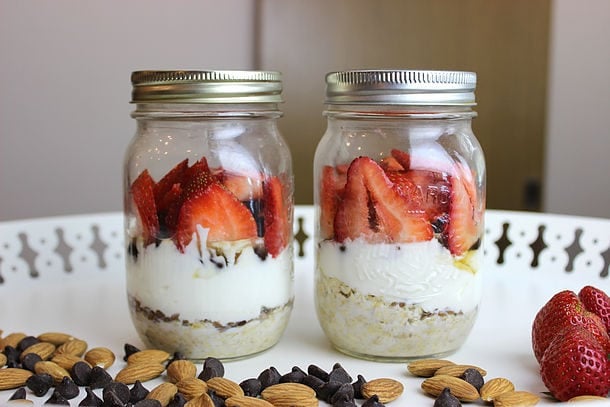 Kelli says,
I often make 4-5 chia puddings in jars, to quickly eat or to take with me in the morning! Chia seeds are packed with healthy fats, fiber and protein to keep you full all morning. Plus, you make any flavor combination you like. My favorite is the one above!"
Christy says,
This slow cooker granola is vegan, gluten free and packed with fibre. I don't add any maple syrup or honey to it because I like to top with dried fruit or fresh fruit and I find that sweetens it up enough.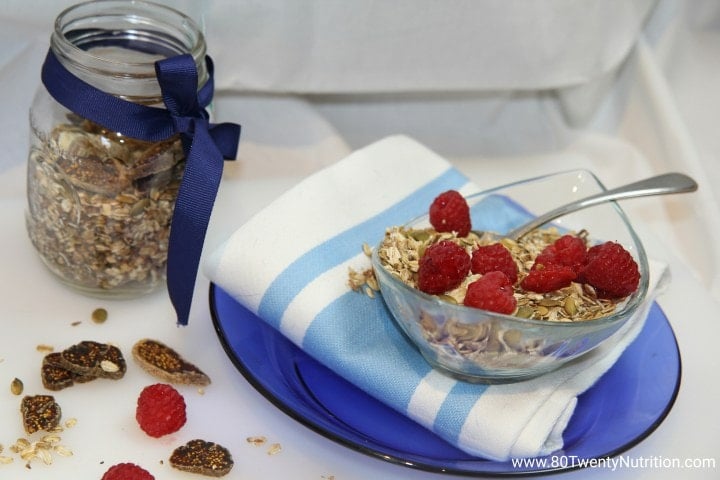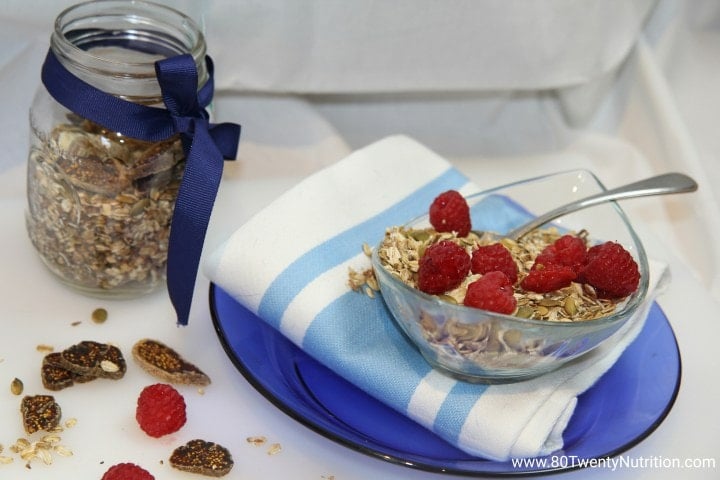 Desi~liciously Yours,
Shahzadi
References
Dietitians of Canada. (2015). Eating 9 to 5! Retrieved from http://www.dietitians.ca/Downloads/Public/Fact_Sheet_1_NM_2015_ENG_COL.aspx
Lesani, A., Mohammadpoorasl, A., Maryam, J., Esfeh, J. M., Fakhari, A. (2016). Eating breakfast, fruit and vegetable intake and their relation with happiness in college students. Eating and Weight Disorders.doi:10.1007/s40519-016-0261-0
McQuillan, S. (2016, September 6). Happiness is (literally) a bowl of cherries. Psychology Today.  Retrieved from https://www.psychologytoday.com/blog/cravings/201609/happiness-is-literally-bowl-cherries
Mujcic. R.,& Oswald, A. J. (2016). Evolution of well-being and happiness after increases in consumption of fruit and vegetables. American Journal of Public Health, 106(8), 1504-1510.

 

doi:10.2105/AJPH.2016.303260