We certainly aren't restricted for choices of diets. The diet landscape is glutted with plans that promise rapid weight loss - yet fail to deliver. Many diets are arduous to follow, utterly untenable and leave us under a black cloud casting a shadow of negative emotions.
Feelings of failure, guilt and frustration are common signs following a diet disaster. According to Keith-Thomas Ayoob, associate clinical professor at Albert Einstein College of Medicine in New York: "The worst diet? A fast one. Guaranteed to fail. It will leave you feeling like you failed the diet, but the real failure was choosing it."
There are so many diets out there; it's difficult to know which one is best for you. With hundreds of options available and money-making schemes at every turn, how can we be sure that the plan chosen will work? As if sorting through all these diet types on our own wasn't enough pressure already!
What is a whole food plant based diet?
Rest assured it's not about eating vegetables all day, every day. Rather, a whole food plant based diet (WFPB) diet encourages consumption of wholesome, unrefined or minimally refined plants.
Whole food plant based diets may also be called vegan, vegetarian or "plant-based" diets. These terms refer to eating foods that come from plants such as vegetables and fruits, grains like oatmeal and brown rice, beans and legumes like lentils and chickpeas, tofu dishes made with soybeans, nuts and seeds like walnuts, chia seeds and almond butter on whole wheat toast for breakfast.
It's important to note that whole food plant based diets don't necessarily need to eliminate all animal products. Instead, the focus is on eliminating foods that are processed such as ready-made hot dogs, bacon, and even some cheeses. There is still the option of consuming whole foods from animals like eggs, milk and yogurt without added sugars or other preservatives.
What whole food plant based diet is not: whole food vegan diets are not just about the types of foods that you eat but it also has to do with how and where your foods come from. This means avoiding or minimizing your intake of ultra processed or packaged goods such as frozen dinners, chips, crackers, cookies (refined grains) and soda in favour of whole ingredients like minimally processed foods: whole grains, whole fruits and vegetables.
The benefits of a WFPB diet
Backed by a strong body of evidence, the plant based diet is one of the best choices. Recognized as nutritionally adequate, it's one of the only diets shown to be sustainable long-term, perhaps because people are able to follow through and notice the results.
Beyond weight loss - without calorie counting or cutting out major food groups, this type of diet is generally associated with a healthy lifestyle. It has been shown that whole food plant based diets have many benefits such as lower blood pressure, lower cholesterol, and a reduced risk of chronic diseases like heart disease. Whole food diets have also been shown to reduce the risk for diabetes by lowering unhealthy fats in the blood that can lead to insulin resistance or type 2 diabetes.
Interestingly, those following a plant based diet appear to have an accelerated resting metabolic rate -- 11 percent higher than those eating meat. This means that without even accounting for exercise, those who avoid animal products may burn more calories at rest than those who do not.
And we've just begun to scratch the surface of science. Mounting evidence reports on a myriad of health benefits of consuming a whole food plant based diet. Researchers from Loma Linda University found that vegetarians had a lower body mass index (BMI) than non-vegetarians. This association persisted despite both groups in the study having similar caloric intakes. Beyond combating obesity, vegetarians had a 12 per cent lower risk of death over a six-year period compared with non-vegetarians.
When discussing plant based nutrition and chronic diseases, according to Philip J. Tuso, MD and his colleagues, "Physicians should consider recommending a plant based diet to all their patients, especially those with high blood pressure, diabetes, cardiovascular disease or obesity."
In Dan Buettner's book, The Blue Zones Solution: Eating and Living Like the World's Healthiest People, the blue zone communities, identified as the healthiest populations in the world with the highest concentrations of centenarians, follow a plant based eating pattern - centred around whole grains, fruits, vegetables and legumes.
What health risks are associated with a plant based diet?
The healthiest populations in the world - centenarians from blue zones such as Nicoya Costa Rica; Sardinia Italy; Okinawa Japan; Icaria Greece and Loma Linda California - have been found to follow a plant based diet and have a significantly lower risk of disease compared to those in the developed world.
According to Buettner, "While health is one of the reasons people choose these lifestyles - after all, centenarians don't get there by accident- they also share other traits: lifestyles that are more in harmony with our bodies and nature."
In order to reap the benefits of eating a whole food plant based diet, it's important to be aware of health risks that may occur. There have been some studies done on veganism and vegetarian diets in the past that found an association with nutrient deficiencies such as vitamin B12, iron deficiency or lower levels of omega-three fats from fish oils.
So planning is key to ensure you have a stash of nutrient-dense whole food plant based recipes - making sure you're getting enough of them in to avoid health risks.
Supplements
The supplements that exist for the vegan diet are often limited and can be expensive. A reliable plant based multivitamin supplement will ensure you're getting an adequate intake of B12, calcium, iron, zinc, vitamin D and plant based omega fatty acids (among others). The aforementioned nutrients are important in maintaining optimal health on a whole food plant based diet.
How to get started on your own plant based journey
The first step is to assess how committed you are. Consider how much time, money and effort you're willing to invest in your health.
There's no denying it: this type of diet takes work. You'll have to do more reading about what healthy whole foods look like, how they taste, the benefits; how a plant based lifestyle can have a positive impact on your body and how to shop for them.
If you're beginning this journey, start by following the three R's:
Reduce processed foods in favour of whole food plant based ingredients, such as vegetables;
Replace animal protein with vegetarian sources such as tofu or beans; remove dairy products from your diet
Find replacements for foods that you love that still satisfy your cravings
It's hard to resist a juicy burger, but how about trying a burger made with black beans and sweet potatoes or veggie patties instead? You could also go for delicious plant based dishes such as chili with hearty quinoa and lentils, creamy cashew butter soup, pumpkin lasagna or kale salad with roasted chickpeas and avocado dressing.
Eating a plant based diet doesn't have to be complicated or expensive; It's all about making smarter choices about foods to be healthy. If you'd like a leg up, check out all the meal plans in my shop. You'll find heaps of delicious whole unrefined foods to enjoy for breakfast, lunch and dinner.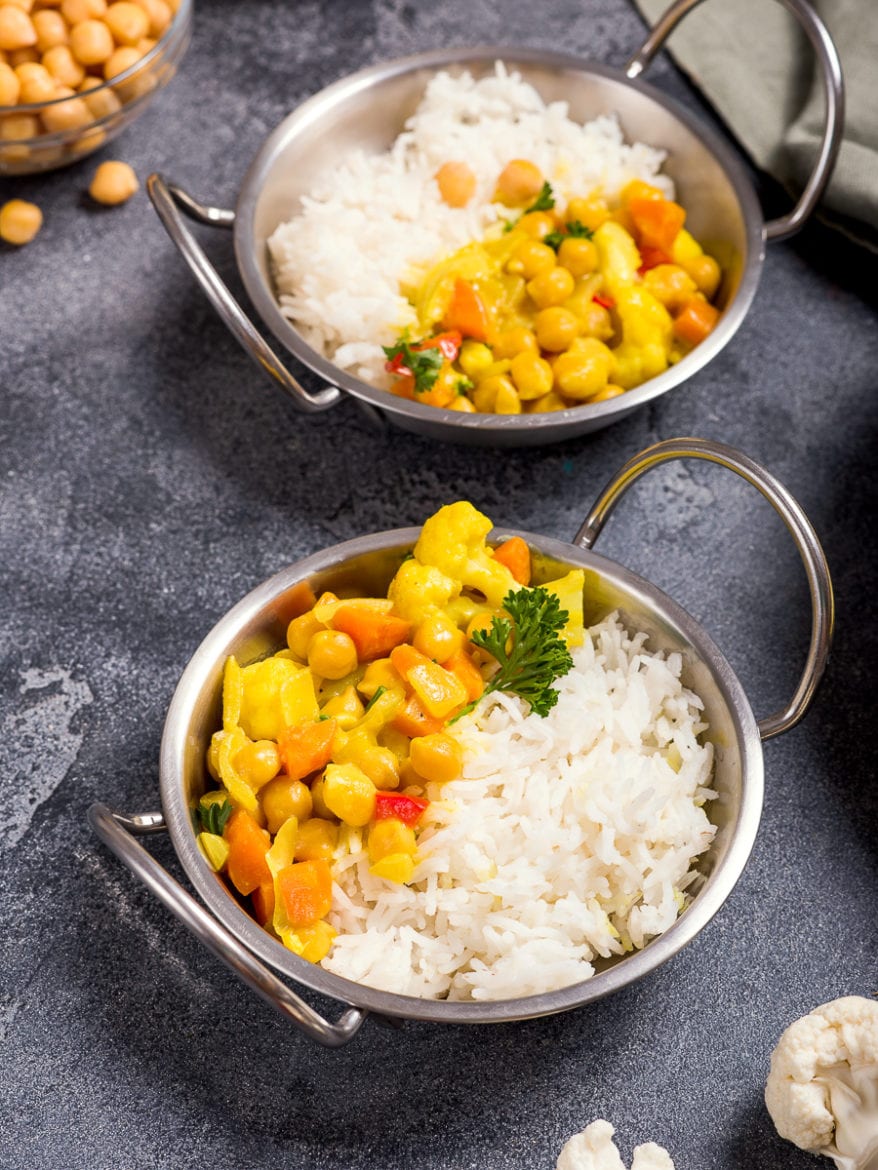 Why you should cut back on dairy, eggs, meat, and fish for health reasons
There's plenty of evidence that eating a plant based diet is good for your heart health - it may even be better than following a more conventional health plan.
A review of health studies from the Academy of Nutrition and Dietetics found that a vegan diet can be just as good for blood pressure control, cholesterol management, weight loss and diabetes prevention through calorie restriction as other diets with animal foods such as Paleo or Mediterranean.
This dietary pattern is also associated with lower risks for cancer (particularly breast cancer), type 2 diabetes, heart disease and high blood pressure.
Recipes for breakfast, lunch and dinner that are vegan or vegetarian
Breakfast recipes featuring plant based foods
Lunch and dinner recipes featuring whole grains, legumes, fruits and vegetables
Tips for staying healthy while eating out or travelling as a vegan/vegetarian
If eating out at restaurants is a big part of your lifestyle, make sure to read the menu carefully. The restaurant might have a section for vegetarian, vegan or gluten free items.
Find and arrange restaurants that offer such options. You may need to call some restaurants ahead of time. When travelling, yelp and vegantravel.com are good places to get you started.
If you are a vegan, make sure to ask for no cheese, butter or eggs in crepes etc.
Pack your favourite snacks
Know the location of the nearest grocery store
Opt to fly with airlines that support a vegetarian diet
Pack healthy, plant-based snacks in your carry-on bag to avoid drastic diet derailments
Bottom Line:
A pure vegetarian or vegan diet may not be embraced by most. Such a drastic transformation is overwhelming and unrealistic. Shifting the pendulum towards a more plant-based food approach with reductions in foods of animal sources confers a survival advantage. In other words, there is no need for a radical shift towards an exclusively plant based diet; rather, a progressive and gentle approach.
For those considering the transition, the Dietary Approaches to Stop Hypertension (DASH) and the Mediterranean diet are excellent options -- with proven health benefits. "Both use 'real food' for people who live in the real world, are incredibly healthful but also affordable," says Ayoob. Predominantly plant-based, they feature lean sources of protein; fish and poultry, with limited red meat.
Desi~liciously Yours,