Medically reviewed by Shahzadi Devje, Registered Dietitian (RD) & Certified Diabetes Educator (CDE)
Contents
Ramadan is a time to honour our bodies, health, and wellbeing while pursuing our spiritual quests. With expert guidance from a registered dietitian, discover how to eat healthy throughout Ramadan 2022. I answer your questions on what to eat to stay full, what you should eat for Suhoor and Iftar, how to prevent dehydration, and what foods to minimize and avoid - in order to avoid unpleasant symptoms during Ramadan.
As a Muslim registered dietitian and certified diabetes educator, I am often asked how to eat healthy during Ramadan. Many folks are surprised to learn that Ramadan is not only a time for spiritual reflection but also a time for physical rejuvenation and self-care.
Like so many Muslims, I eagerly await the arrival of Ramadan each year. This month-long observance is a time for self-reflection, prayer, fasting, and community building. Fasting, to me, is a powerful spiritual metaphor that promotes self-discipline and compassion for others.
Fasting with a chronic condition can be a little tricky. If you have any chronic condition, please consult with your health care provider to help you navigate Ramadan safely and healthily.
For those with diabetes, Ramadan can be a time of heightened awareness and vigilance to maintain blood sugar control. However, with a bit of pre-Ramadan preparation and expert guidance, it is definitely possible to enjoy a healthy and fulfilling Ramadan experience – diabetes or not!
What do Muslims do during Ramadan?
For those who are unfamiliar, Ramadan is the ninth month of the Islamic calendar. It is observed by Muslims throughout the world. From sunrise to sunset, Muslims refrain from eating and drinking.
Before sunrise each day, Muslims eat a pre-dawn meal called Suhoor, followed by prayers. At sunset, they break their fast with an evening meal called Iftar.
After that, Muslims congregate for the evening prayer and socialize with their loved ones and friends. Time is also set aside for studying the Quran and intensifying prayers.
It is important to remember that Ramadan is not just about abstaining from food and drink; the fast is an act of worship and spiritual reflection intended to inspire patience, self-control, and humility.
Fasting in the month of Ramadan is a centuries-old practice. This month is a special time for Muslims to reflect on their faith and connect with their community. In essence, it's a time to grow in spirituality.
This year, Muslims in Canada will fast for up to 16 hours, as Ramadan falls during the spring. Despite not being able to eat or drink, they'll carry on with their routines; go to work, school, and fulfill their responsibilities.
Naturally, this might cause tiredness, affect physical performance, and impact mood. Consequently, maintaining a healthy and balanced eating pattern throughout Ramadan is essential for staying nourished and active during the month.
This article will examine some of the most common questions about healthy eating during Ramadan and provide practical health and nutrition tips to keep in mind while observing Ramadan and engaging in spiritual exploration.
How does fasting affect my body?
Whether you fast or not, your body usually relies on glucose for energy (fuel). Glucose is derived from carbohydrates in foods such as grains, fruits, vegetables, dairy, and sweets.
Glucose provides our brain, muscles, and tissues with energy, and any extra glucose that is not used by the body is stored in the liver and muscles or converted to fat until it is required.
Fasting during Ramadan — when you don't get any carbohydrates from food, your body starts to "use up" stored glucose as a source of energy. Your fat reserves aid your body in producing its glucose over time as the glucose stores are depleted.
In more extreme cases of fasting, your body's reserves are used up, resulting in slow metabolism. Essentially, your metabolism enters "starvation" mode, forcing your body to burn muscle (muscle breakdown) for energy. The length of time it takes for this to happen varies — from a few days to weeks.
It's crucial then to be intentional with food choices—to help replenish your body's energy reserves and reduce hunger and tiredness—during non-fasting hours.
What are the health benefits of fasting?
People have become increasingly interested in the potential health benefits of religious and non-religious fasting. The assumption is that fasting can promote weight loss and offer other metabolic benefits, including improvements in blood sugar control and cholesterol levels.
Some studies show that fasting during Ramadan can lead to weight loss and reductions in fat mass, and others show a decrease in fasting blood sugar, cholesterol and triglyceride levels. However, these effects appear temporary, and people tend to return to their pre-Ramadan levels shortly after the month.
The complete guide to fasting delves into the science of intermittent fasting, its benefits, and purported claims.
For some folks, Ramadan may provide an opportunity to lose a few pounds, but I'd argue, consistent and sustainable lifestyle modification is vital for lasting health and quality of life. Ramadan is an excellent starting point to reflect on our diet and lifestyle habits and start working on small changes - that can last for the long haul.
Can fasting cause dehydration?
Our bodies need water to regulate our temperature and maintain bodily functions. Water is lost through the breath, digestion, urine, and sweat. Unlike nutrients, we're unable to store much water. While we are fasting, our kidneys retain water and produce less urine to make up for it. However, we cannot regulate the amount of water lost through our skin or breath.
Because of this, many people who fast for long hours might experience signs of dehydration: headaches, dizziness, sleepiness, and fatigue. Having plenty of water or water infusion like orange water, drinks and smoothies, and fluid-rich foods during non-fasting hours can help with rehydration.
Some other examples include: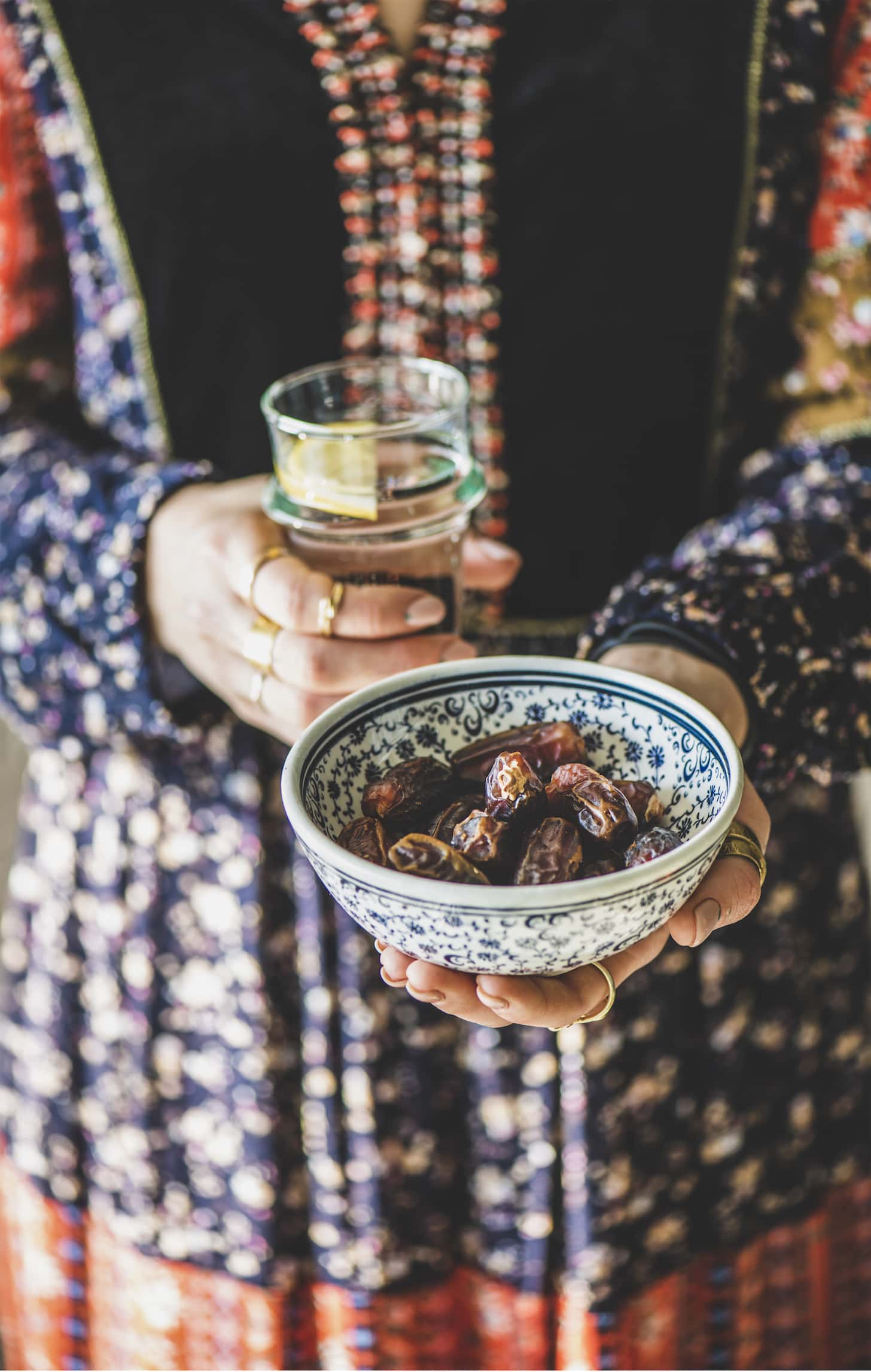 How To Eat Healthy During Ramadan 2022?
What food is eaten during Ramadan?
There are countless Muslim communities worldwide, all with their own traditional healthy Ramadan recipes. You will find a variety of savoury and sweet dishes at the table at Suhoor and Iftar.
In India, Pakistan and Bangladesh, Ramadan recipes may include scrumptious and crispy samosas. In Turkish, Syrian, Lebanese and other Middle Eastern homes, families relish beautifully crafted stuffed vine leaves. A popular North African dish is the flavourful tomato-based egg dish, Shakshuka, eaten with a side of bread.
Haleem, a hearty wheat or barley-based stew, is popular in many Middle Eastern countries. Many Iranians will undoubtedly have a bowl of fereni, a rosewater-infused rice pudding, at their iftar table. These are just a few examples of the many delicious Ramadan recipes worldwide.
Watch Shahzadi Devje in the media: CTV Your Morning
What can I eat during Ramadan to stay full?
What should I eat for breakfast (Suhoor)?
There are three key nutrients in food to help keep you full for longer:
protein
fibre
and healthy fats
Enjoying Ramadan recipes that offer a combination of these nutrients can help keep you nourished and fuelled for longer. Enjoying a variety of whole food plant-based (WFPB) foods as part of your meals can maximize your intake of crucial nutrients.
Some foods, including oats, legumes (beans, lentils, peas and chickpeas - also kala chana), okra and eggplant, contain soluble fibre. When this fibre dissolves in water, it forms a gel. This causes food to leave your stomach at a slower rate. You may consider including foods rich in soluble fibre at every meal, especially at Suhoor.
Suhoor is a time of preparation for the fast, which means it's critical to have enough fluids during Suhoor. My favourite sips include pineapple mango smoothie and this exquisite breakfast smoothie.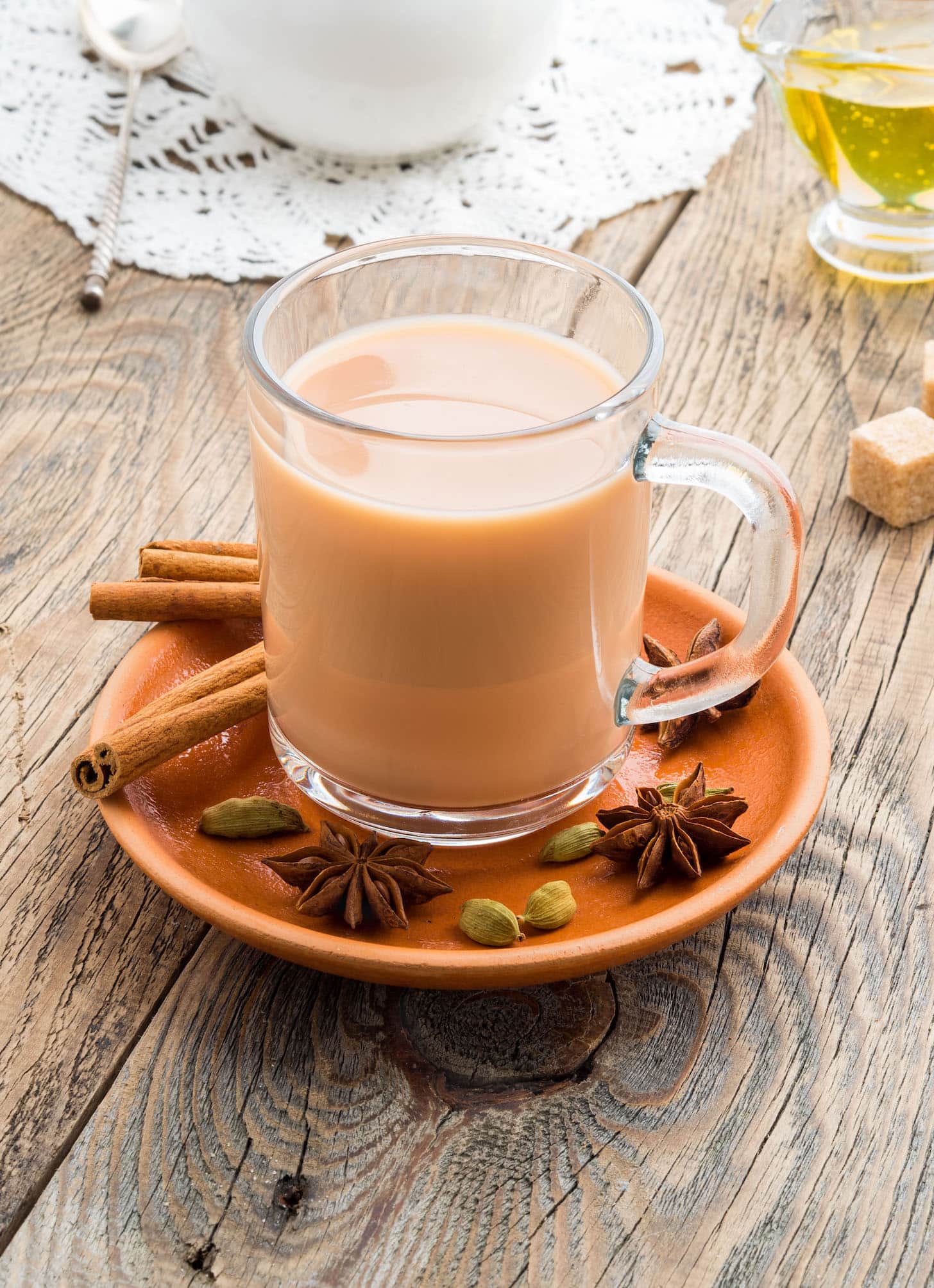 Foods high in complex carbohydrates, such as whole grains and starchy vegetables (carrots, potatoes, peas), are crucial for getting the most out of your Suhoor meal.
Aside from being an excellent source of fibre, they help support stable blood sugar levels after eating and prevent excessive hunger and preoccupation with food early in the day.
Complex carbohydrates can be found in plant-based foods like:
Whole grains: brown rice, whole grain bread, whole grain pasta, quinoa, barley, whole grain oats, sweet potatoes
Whole fruits and vegetables
Legumes: beans, chickpeas, lentils, split peas
Including foods rich in protein keeps you full for longer and helps prevent muscle loss. Examples of plant and animal sources of protein include:
Including some healthy fats as part of your meals can help to absorb key nutrients and keep you feeling satisfied. The most beneficial fats come from plant sources. Some sources of fat include:
Olive oil
Avocado
Nuts and seeds, including unprocessed nut and seed butters
What should I eat for Iftar?
Traditionally, Muslims break their fast by having a few dates and a cup of tea, milk or water before moving on to the main meal. There is a lot of merit to this age-old tradition passed down by Prophet Muhammad (PBUH).
Dates provide a quick source of energy since they are high in natural sugars. They are a source of antioxidants, which can help protect the body from harmful free radicals and chronic diseases.
Free radicals are unstable molecules that can damage cells in the body. They are formed when our bodies use oxygen to break down food or when we're exposed to environmental toxins like cigarette smoke or air pollution. Free radicals are implicated in developing several chronic diseases, such as heart disease, arthritis and cancer.
Dates are rich in vitamins, minerals and carbohydrates. The fibre in dates has been shown to stabilize blood sugars and help manage your appetite. Two Medjool dates contain 3.2 grams of fibre, about 12% DV.
At Iftar, the goal is to replenish the nutrients you have used up during the day and begin to rehydrate your body. Try and include plenty of water and other fluids from Iftar until Suhoor to keep yourself hydrated. Soups and stews are wonderful additions to any Ramadan dinner since they offer nourishment and hydration.
You want to strive for meals high in protein, complex carbohydrates, fruits, vegetables, and healthy fats like you would at Suhoor.
Over-indulgence at Iftar is a common challenge for many Muslims. If you're looking for ways to avoid overeating, bear in mind that it is important to choose foods that are bulky and filling at Suhoor and Iftar. Remember, be kind to yourself, enjoy some of your favourite treats and limit excessive sugary and fat-laden foods that might leave you feeling sluggish and bloated.
What should I avoid or minimize during Ramadan?
Instead of having an all-or-nothing attitude towards food, consider Ramadan as a chance to add more diverse foods - as close to nature as possible - to your diet.
There is no need to resist that samosa or ladoo! Instead of making deep-fried and sugar-laden foods the focus on your plate, consider them as complementary delights.
While these may give you instant satisfaction, they do little to provide you with the nutrition you need. Furthermore, they're more difficult to digest. The goal is to be mindful and eat foods that offer higher nutritional value on a daily basis so you can feel your best physically and devote more attention to your spiritual well-being.
Is it possible to stay healthy during Ramadan?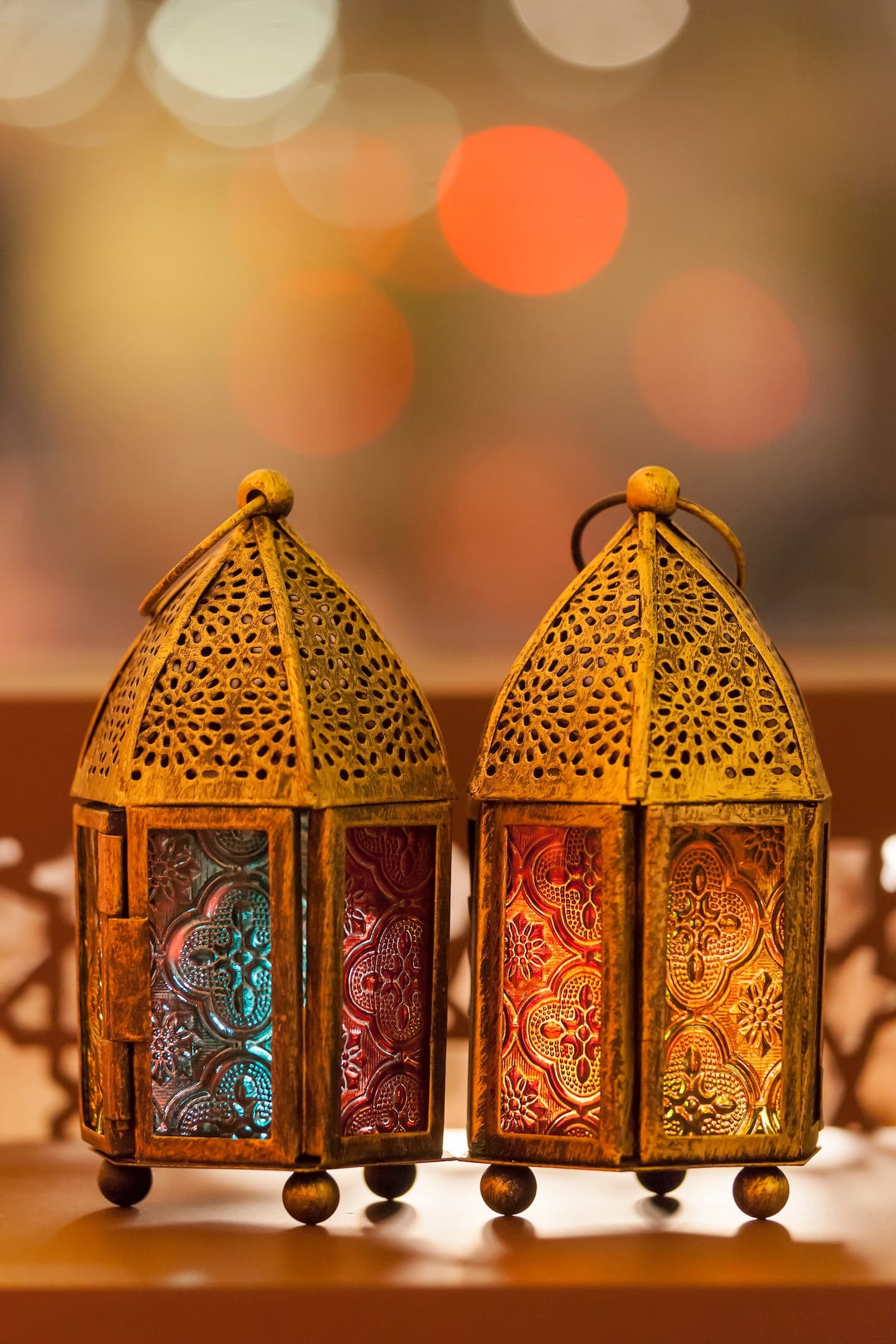 It is possible to stay healthy during Ramadan. While meal timing may be a little tricky, the same principles of healthy eating apply. Aim for a balanced and varied diet rich in fruits and vegetables, whole grains, healthy fats and protein.
Some folks wonder if it is safe to exercise during Ramadan. Staying active can help you stay healthy, in fact. However, if you must exercise during the hours you are fasting, it is advised that you do so gradually. Intensive cardio will only exacerbate tiredness and dehydration. Instead, try to work out an hour before breaking your fast. That way, you can replenish your body soon after.
Fasting in Ramadan is not intended to cause any harm. If you are living with any health conditions, are pregnant, or are taking medications, make sure to consult your healthcare team to make sure that fasting is safe for you.
Is fasting in Ramadan safe for people living with diabetes?
The majority of folks with diabetes can follow the Ramadan fast without difficulty, as long as their blood sugar levels are well-controlled and they are adequately hydrated.
If you live with diabetes, consult with your healthcare team before deciding to fast during Ramadan. Remember, certain medications can increase your risk of getting low blood sugars. Your healthcare team will advise you and help create a plan to minimize your risk.
What should I eat to lose weight during Ramadan?
I find this question particularly intriguing. Ramadan is not about dieting and weight loss; it's about devoting time and energy to our spiritual journey. In my opinion, associating diet culture with this holy month seems to overshadow the purpose. We end up shifting the focus - from being grateful for what we have - to obtaining an ideal figure. This, I may add, might fuel a negative relationship between food and body image.
That said, if you are looking for ways to add health-promoting activities to your routine, consider the following:
Choose balanced and filling Suhoor meals rich in protein, complex carbohydrates, fruits, vegetables, and healthy fats.
Limit excessive amounts of fried and sweet foods at Iftar. These tend to be high in calories, unhealthy fats, and sugars.
Drink plenty of fluids, especially water and unsweetened tea.
Exercise regularly, if possible.
Limit ultra-processed foods because they offer little nutritional value and are often high in sodium, unhealthy fats, and sugars.
How to eat healthy during Ramadan - takeaway points
There are no hard and fast rules. Making small changes to your diet throughout the year rather than during Ramadan will help you maintain your healthy habits long-term. This way, you can enjoy the sacred month without feeling any pressure or guilt.
The key to remaining healthy in Ramadan is to have well-timed, balanced meals and have plenty of fluids from Iftar to Suhoor.
My Desi~licious 30-day Ramadan Meal Plan shows you exactly how to eat healthy during Ramadan. You will receive a collection of healthy Ramadan recipes and a complete menu with lots of healthy eating inspiration.
Discover how to easily schedule Ramadan food recipes that are nutrient-dense, tasty, and satiating for Suhoor and Iftar.
Predominantly plant-based dietitian-approved & taste-tested
Grocery list to save you time, money, and fewer trips to the grocery store
Step-by-step prep guide to make the most of your time in the kitchen
Full nutritional information
BONUS: FREE Ebook with 20 Recipes to stay hydrated (worth $60)
What healthy eating questions do you have for Ramadan? Share in the comments below!
Desi~liciously Yours,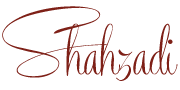 If you enjoyed this blog post, I would love to hear from you! Leave a comment, or share a photo and hashtag #desiliciousrd on Instagram, Facebook and Twitter!
---
Hungry for more?
Subscribe to my newsletter for free recipes, nutrition and wellness tips and all the latest updates.